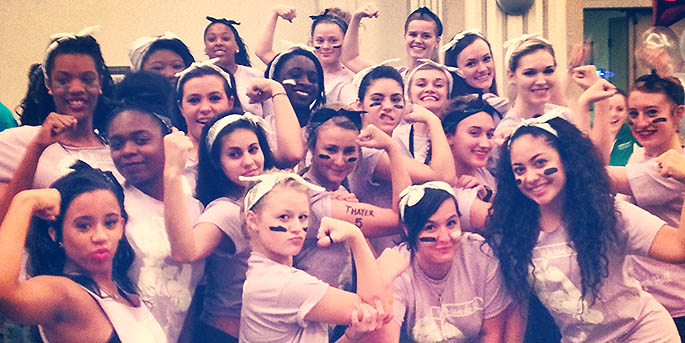 Similar Interests, Common Bonds
First Year Experience
How Residence Life Can Help You
First-year students have the opportunity to live in a traditional residence hall in Downtown Pittsburgh. This includes having access to on-campus dining services and the convenience of only a short walk to class.
A community facilitator, an upper-level student, resides on each freshman floor to help students get accustomed to living in the city and being away from home. CFs help students work through challenges with roommates or other residents on the floor, and assist in many ways to help ensure a smooth transition to college life. Events, activities and projects are planned for first-year residents to get to know each other, make friends and enjoy the campus and the city. 
First Year Experience Programs Throughout the Year
Pizza with the President — All FYE floors compete in a variety of events to win a private dinner with the president of Point Park University, Paul Hennigan.  Events include designing floor T-shirts, painting murals and taking part in a rally full of entertaining challenges. 
 FYE Olympics — All FYE floors compete in Olympic-style games to see which community will go home with the gold.  Past Olympics have included Olympic Ring Toss, Dress and Dash Relay and Twister, but every year the CFs come together to create new challenges
Living and Learning Communities
Living and Learning Communities are themed FYE floors where students share common interests and passions, such as art, fitness or culture. 
When to choose? Incoming freshmen can select a residence hall floor with or without a Living and Learning Community when completing Point Park's housing contract. 
All Female Floor
All Things Pittsburgh
Art for Art's Sake
For the Record
Global Perspectives
Silver Screen
Honors Floor 
Writer's Colony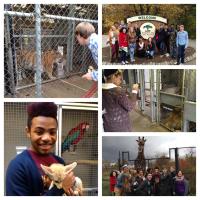 LLC Programs
In addition to the FYE programming, LLCs give you the opportunity to participate in the following opportunities: 
LLC Saturdays — Monthly excursions off campus to apply what you've learned from your LLC to other places and situations. Past trips have included the Flight 93 Memorial and a backstage tour of the Pittsburgh Zoo.
Educational Programs —Faculty/staff led programs designed to establish early connections that will last through your time at Point Park.
LLC Symposium — A year-end celebration of living in an educational environment unlike any other.