When disputes arise, here's how to help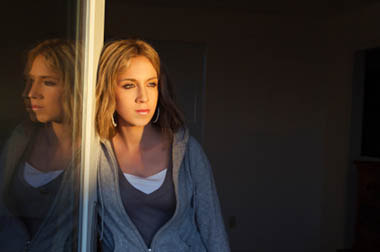 Days, weeks or months after your student has moved into a Point Park residence hall, you might get this text, email or phone call:
"I hate my roommate!" 
Roommate conflicts aren't unusual. Many students are sharing a bedroom for the first time in their lives, and suddenly find themselves in tight living quarters with people from very different backgrounds.
At Point Park, staff members of the Office of Residence Life are ready to help students resolve roommate conflicts.
But if and when that "roommate call" arrives back home, parents and guardians can help their student work through the conflict.
How families can respond
We suggest the following steps for parents and guardians:
Listen to your student. Let him or her explain the problems and vent frustrations.
Ask your student,  "Does your roommate know what is bothering you?  Have you talked with them about it?" 
If the answer is "no," talk with your student about how to have that difficult conversation. 
If the answer is "yes," ask your student "Have your talked with your RE?"  Residence Life has capable and trained student staff members as well as professional resident directors and assistant resident directors.  All are unbiased and experienced in mediating roommate conflicts.
Explain that it's OK not to be best friends with a roommate, regardless of what popular culture tells us. Encourage your student not to violate University policies and procedures, which can be found in the Student Handbook (PDF). Many roommate conflicts are the result of one person making a choice that directly violates University policies.
The role of Residence Life
Students who need help with a roommate conflict can talk with any resident educator to vent frustrations, get ideas on how to approach the other roommate, or ask for direct help in resolving the problems.
When Residence Life gets directly involved, we use the following approach:
We will not take sides. Our job is to work toward a mediated resolution.

If the roommates cannot resolve their differences, Residence Life will facilitate a room change.

Sometimes the roommate who has tried to compromise and resolve disagreements will need to make the decision to move.

If a room change is the next step, Residence Life will provide all possible options. However, it is the responsibility of the student who is moving to meet prospective new roommates and inform the office of his or her decision.

Residence Life will not discuss confidential information about any student with a parent or guardian.

Residence Life staff members are put in an unsolvable dilemma when a parent contacts us for help, but asks that their student not be told they called. Options for us to talk with your student without letting them know you called are very, very limited.
We hope no families experience the "I hate my roommate!" conversation. But if you do, Point Park has resources to assist your student. We are here to help every student thrive, succeed, and enjoy college life to the fullest.