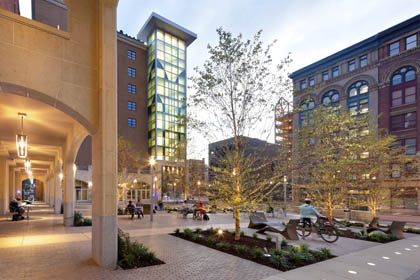 Helping You Live on Campus
Everything to do with living on campus is handled by the professional staff of Point Park's Office of Campus Life, which manages:
Along with the day-to-day details of living on campus, Campus Life staff members create a multitude of out-of-classroom experiences to help you thrive and grow throughout your University years.
We're here to help
Professional staff make sure everything is up and running smoothly. Student staff members live in the residence halls with students.