Green and Gold Society members collect donations, food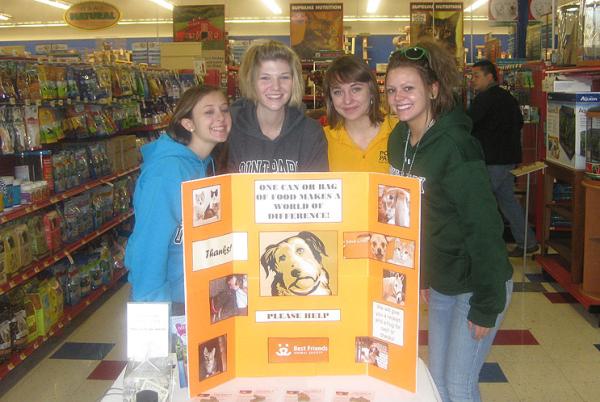 Point Park students who are members of the University's Green and Gold Society gave their time on a recent Sunday to support a worthy, warm and furry cause -- collecting food for homeless pets awaiting adoption at Pittsburgh area animal shelters.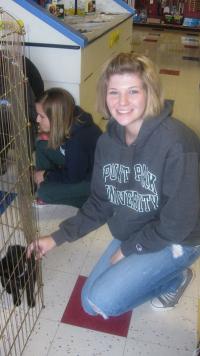 The students, along with the staff members of the Office of Alumni Relations, manned informational tables and accepted donations of pet food and cash during the "Four-Legged Food Drive" at four local Petco stores on Nov. 8.
The students collected 1,480 pounds of pet food and raised more than $400 in cash donations, some of which will be used to buy food for animals with specific dietary needs.
 
Through the Green and Gold Society, outstanding undergraduate students have the opportunity to serve as ambassadors for the University at various events and activities.  The group is sponsored by the Office of Alumni Relations and the Alumni Association, and is among the most prestigious student organizations on campus.
Green and Gold Society members are easily recognized because they often wear traditional green blazers while assisting at campus events and holding community service projects.
 
For more information, contact the Green and Gold Society's advisor, Kyle MacDonald, at kmacdonald@pointpark.edu.