Pre-Professional Dance
Focus on improving your technique and skills while preparing for future auditions.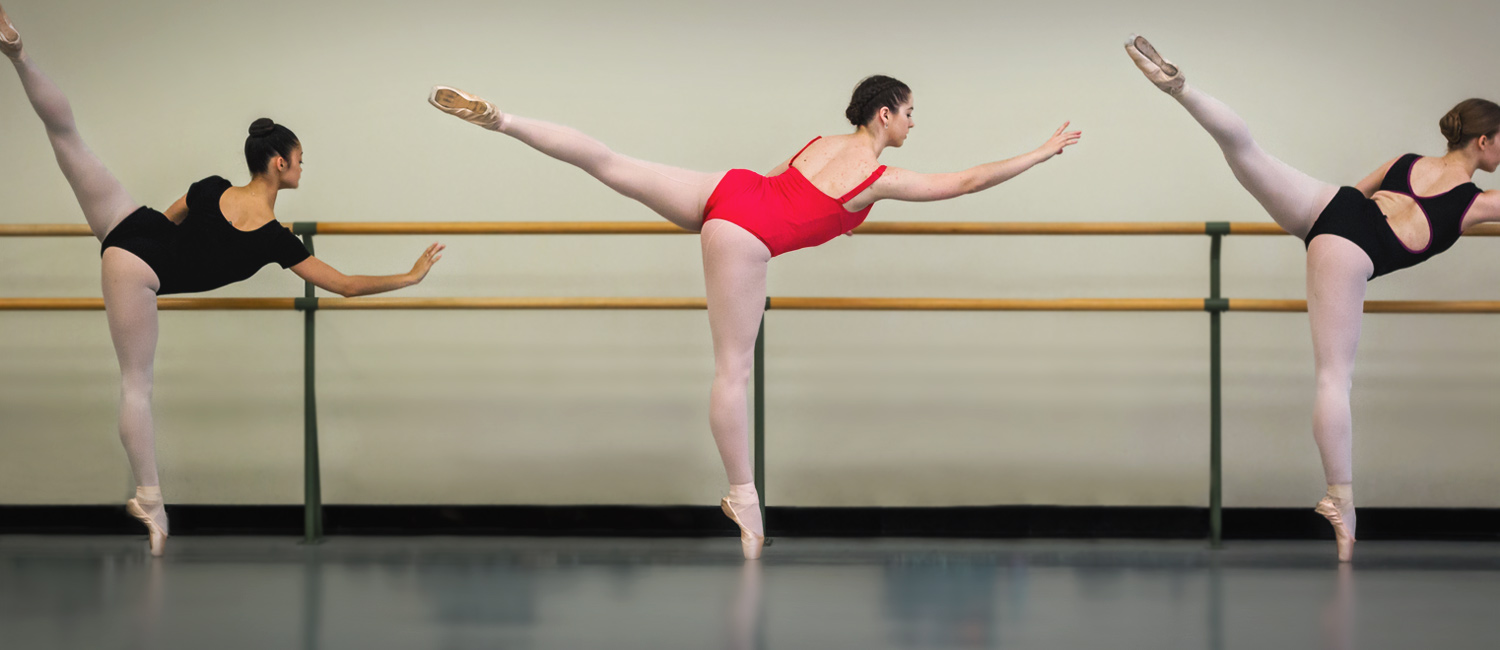 Ballet | Jazz | Modern | Pointe
Pre-professional classes start the week of January 13 and run weekly, Monday-Friday, until the end of the spring semester (April). If you would like to participate in the program but are unable to register for a full semester, please contact the Office of Community and Summer Education.
This program is open to any gifted student who is at an intermediate level of dance who is of current high school or undergrad status. Although no audition is required, students must be at a certain level to participate. If the instructor feels that a student is not at an intermediate level, they will be asked to try another class. If another class is not available, they shall be issued a refund. *Please understand that we value your safety and this process is necessary to prevent injury.  
Students in high school must receive written permission from the student's high school principal or guidance counselor to attend the program should they require an early release.
Students can register for ballet, jazz, modern, and pointe classes. Average class size is 8-12 students.
JAZZ DESCRIPTION: 

During the pre-professional semester, students will be exposed to various styles of Jazz. Such areas may include: contemporary/lyrical work, musical theater, commercial, and LA style jazz/hiphop. Students will also practice audition and branding awareness including mock auditions in various stlyes, reviewing headshots / resumes and discussing personal branding plus marketing tips. An emphahsis will always be given to classroom and rehearsal etiquette.
HIGH SCHOOL STUDENT NOTE:
Some students attend their regular high school classes in the morning then travel to Point Park University for classes in the afternoon and evening. Attendance is recorded and a letter grade can be sent to the student's school. This will replace the grade for any high school electives substituted for the Pre-Professional classes attended. The credit/grade can be applied toward any course at the high school's discretion.
The program takes place entirely on Point Park's campus in Lawrence Hall. Classes are held in various studios within the building. Please review the schedule section below to determine which studio your class is held in.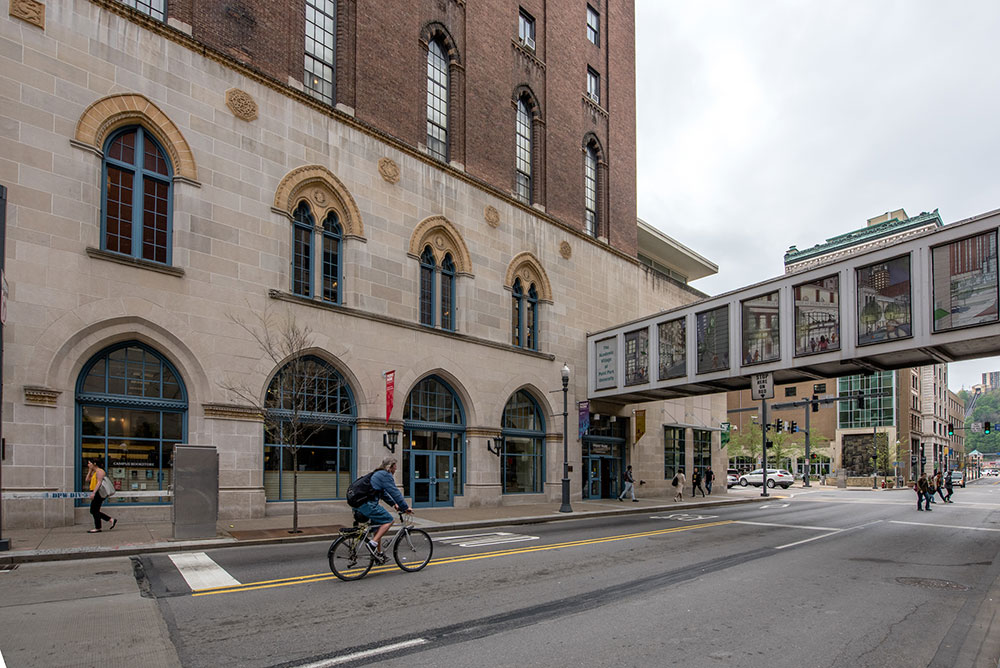 Address: 
Please note:
If you are not affiliated with the university, please enter through Academic Hall and sign in with security. You will then make your way to the 2nd floor and cross the skywalk to enter Lawrence Hall. Academic Hall is located directly across Wood Street from Lawrence Hall.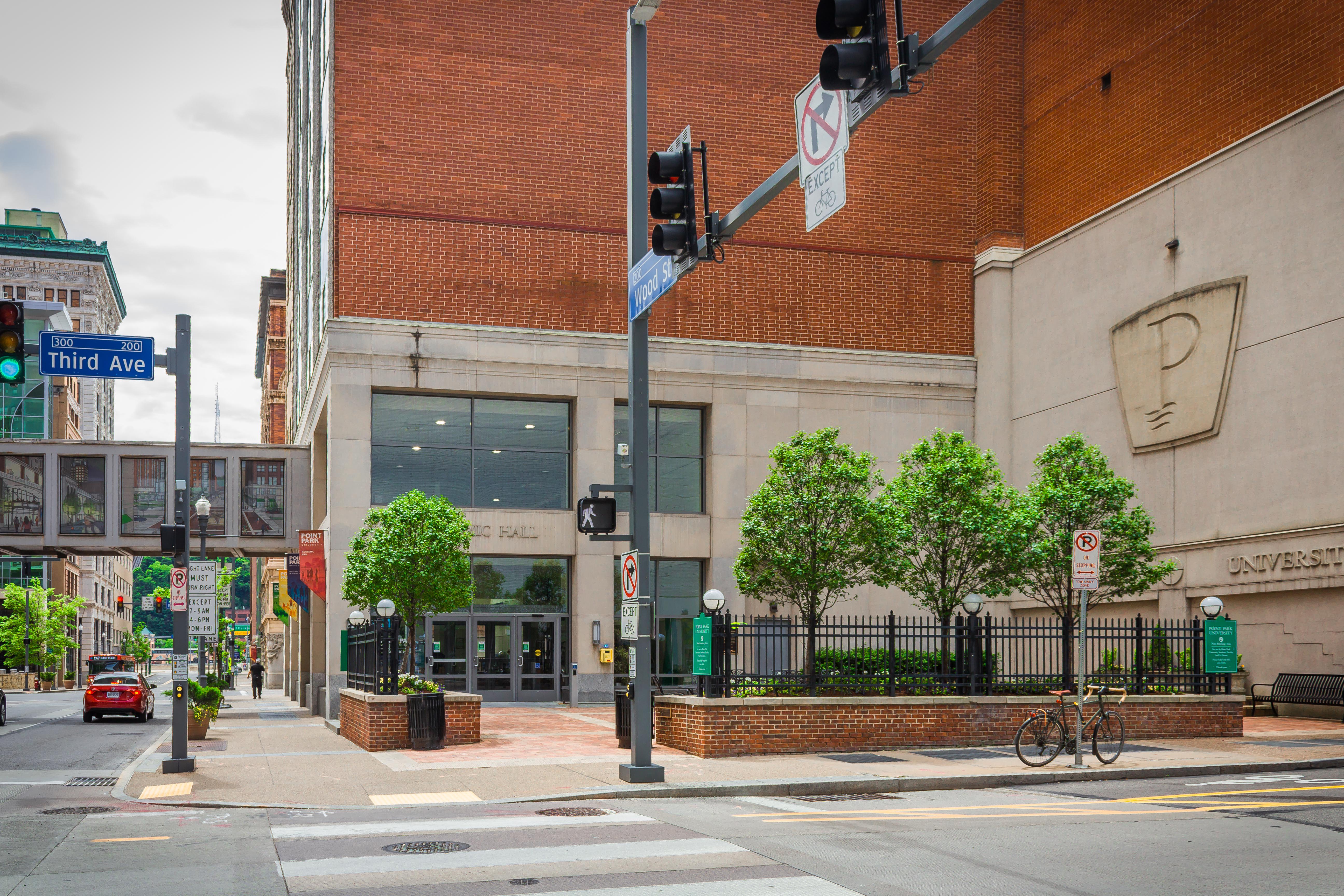 Parking:
Unfortunately, there is no campus parking available. We recommend students park in a nearby garage or along the street. 
Dance Schedule

MONDAY

(01/13 - 04/13)

TUESDAY

(01/14 - 04/07)

WEDNESDAY

(01/15 - 04/08)

THURSDAY

(01/16 - 04/09)

FRIDAY

(01/17 - 04/10)

Cancelled: Pointe, Diana Sokol

GRW 5, 1:30-2:30pm, $300.00

 

Ballet, Sarah Everhart

LH 708, 1:30-3:00pm, $300.00

 

 

Ballet, Lana Novodran

GRW 5, 2:45-4:15pm, $300.00 

Ballet, Diana Sokol & Amber Martin

LH 610, 2:45-4:15pm, $300.00 

Cancelled: Ballet, Lana Novodran

LH 610, 2:45-4:15pm, $300.00 

 

Modern, Michaela Kuehni

LH 610, 3:45-5:15pm, $300.00 

Jazz, Maya Bowles

GRW 5, 4:30-6:00pm, $300.00

 

Ballet, C. Grotzinger

GRW 6, 4:30-6:00pm, $300.00 

Jazz, Shannon Riley

LH 708, 5:30-7:00pm, $300.00

Jazz, Shannon Riley

LH 708, 5:30-7:00pm, $300.00

 

 

 

Pointe, C. Grotzinger

GRW 6, 6:00-7:00pm, $300.00
Tuition for the Pre-Professional Dance program is $300 per semester per registered class (or $25 per class). For example, if a student registers for 3 classes per week, the total tuition would be $900 for the entire semester.
Tuition is due by the first day of class to secure your spot. Registration is online. Payments can be made with a credit card, e-check, or paid in-person with cash or check. Checks can made payable to Point Park University.
Class Cards (Drop-Ins) - If a student does not want to register for the entire semester, they can purchase an individual class card for $25.00.
Class cards are sold in the Community & Summer Education office located in room 211 in Lawrence Hall. The office is located outside the Point Cafe down a hallway. Please note the office is only open from 8:30am to 4:30pm Monday-Friday. Plan accordingly depending on the class you'd like to take. The office can only take cash or check (payable to Point Park University). Credit cards are NOT accepted in the office for class card purchases. 
Discounts - In order to receive a discount, payment must be made at the time of registration. 
30% discount - This discount is only available for Point Park Students (must enter an ID# when registerting). No other discounts are offered at this time. This 30% discount is valid towards full semester registration at $210 per semester and individual class cards at $17.50 per class. Please call or email the office prior to registering to receive your promo code!
Refunds - Refunds are not available unless you have a medical excuse. If so, the refund will be prorated based on the number of classes already taken. However, students who encounter unforeseen extenuating circumstances may petition for an exception and should reach out to Heidi Ward, Director of Community & Summer Education at hward@pointpark.edu.
Students who miss a dance class can obtain a make-up card by calling or stopping into our office within 24hrs of the missed class. A make-up card can be used for any Pre-Professional dance class of the students choice (as long as they are at an intermediate level). Make-up cards must be used within the same semester.
Ballet:
Jazz:
Modern:
Pointe:
Currently scholarships

are not

available for the program. 

Please note that participating in the Pre-Professional Dance Program at Point Park University will NOT guarantee your acceptance into the Conservatory of Performing Arts dance program. The audition for the Conservatory of Dance is much more stringent and demanding. These classes will help you prepare for that audition, but will NOT guarantee your acceptance. For more information about dance auditions, please visit

here

. 

College credit is NOT available and financial aid cannot be used towards tuition costs. 

Schedule and teachers listed are subject to change. 

Questions or concerns? Please call 412-392-3456.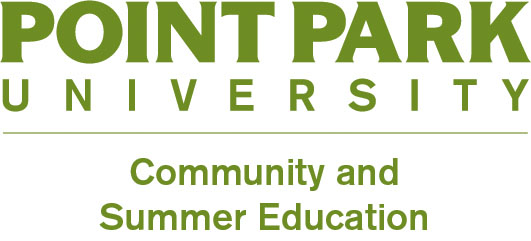 Contact Information:
Phone
: 412-392-3456
Email
: 
community@pointpark.edu 
(Include "Pre-Professional" in the subject line of emails)