This summer season, don't distance yourself from learning. Join us for one of our many free virtual sessions!
REGISTER HERE
3D Animation Intensive
If you can think it, you can create it.

Due to COVID-19, all on-ground and residential programming has been cancelled for the 2020 summer season. The health and safety of our community is important to us. Read more.

This experience will be offered again in the summer of 2021 and registration will be available within the coming months.
In the meantime, be sure to join us for one of our many FREE virtual sessions in cinema, dance, music, communications and more. REGISTER HERE!
Monday, July 6 - Friday, July 17, 2020
Learn the process and core techniques of 3D animation. Students will learn how to animate and texture 3D models in Cinema 4D - an industry-standard animation software.
This class culminates in a screening of all final projects for family and friends. This intensive is led by Point Park Assistant Professor Jonathan Trueblood.

This class culminates in a screening of all final projects for family and friends. This intensive is led by Point Park Assistant Professor Jonathan Trueblood.
To participate in this exciting program, students must be entering grades 9-12 as of Fall 2020. No prior experience is necessary in order to participate.
This program is open to the first 16 students who complete the registration and pay in full.
Program
Start Date: Monday, July 6, 2020
Week 1 End Date: Friday, July 10, 2020
Week 2 End Date: Friday, July 17, 2020
Classes will be held Monday - Friday from 9:30am - 4:30pm, with a 1-hour lunch break. Each day will consist of lectures and hands-on work in computer labs. There will be screenings of animated works throughout the week.
The first week of activities will conclude with a Pizza Party on the evening of Friday, July 10.
The second week of activities will conclude with a showcase of student projects on the evening of Friday, July 17.

Students will have the option to register for 1 week or 2 weeks. *If a student would like to attend for just 1 week, they must attend the first week.
*Further class details coming soon. 
Check-in:
Resident Check-in:

Sunday, July 5 between 6 and 7pm
Week 1 Resident Check-out: Friday, July 10 or Saturday, July 11
Week 2 Resident Check-out: Friday, July 17 or Saturday, July 18

* Students must be at least
14
years of age to live on campus in a residence hall.

Commuter Check-in: Monday, July 20, at 9:30 a.m. in the lobby of Academic Hall (201 Wood Street, Pittsburgh, PA, 15222)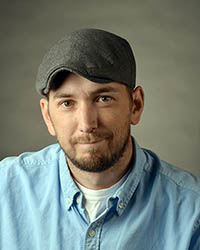 Animating a Career
After obtaining in bachelor's degree at Edinboro University, Jonathan Trueblood moved to New York City where he worked for several different motion graphic studios. It was there where he worked with companies such as MTV and ESPN to create short animations and effects for their shows. He specifically remembers working on animations and video clips that played during the commercial breaks for popular shows on MTV such as Viva La Bam and Pimp My Ride. He was also part of a team that made ten-second animated clips to promote up and coming bands on MTV.
"In a year, we probably made about 180 to 200 of those 10-second animations. That was a really fun product."
Jonathan has also created animation effects for large companies like BP, American Express and the NFL Network. However, of all the exciting projects he has been a part of, the project that stands out in Jonathan's memory is one he and his former Point Park students made for TED Talks that received a lot of positive feedback.
Animating the Lives of Others
Jonathan became passionate about teaching when he was a graduate teacher's assistant at Carnegie Mellon. Jonathan gets the most satisfaction when he sees that students are learning, working hard and setting themselves up to join the workforce after graduation. Jonathan remarked that the students who work hard and log the most hours in the computer room are often times the ones who end up working for companies like Disney and Pixar.
"The work that you did, the hours that we spent in my office, the critiques and discussions we had, when that stuff pays off, that's the best feeling."
Old School at Heart
Growing up, Jonathan remembers seeing two specific films with his grandmother that first inspired him to work in animation. Those films were Who Framed Roger Rabbit and The Lion King. These groundbreaking films made him want to draw something that would come to life and generate a reaction from the audience.
Jonathan prefers the hand-drawn, traditional, 2D animation over 3D animation because it is the form he grew up watching and that inspired him to get into the field. 1940s and 50s cartoons and classic Disney movies showcase the human touch that 3D animation, however impressive, lacks.
"I love some of the things that you can do with 3D, but actually getting the pencil smudges on your hand, touching the paper, and crinkling the paper, you can't get with 3D that you can get when you animate by hand."
Commuter Students
1 Week Tuition
: $695.00
2 Week Tuition: 

$1,295.00


(includes daily buffet lunch)

Resident Students
1-Week Tuition
:
$1,295.00
2-Week Tuition: 

$2,395.00


(includes three meals on weekdays; brunch and dinner on weekends)
Welcome to our campus!
All classes will be held on campus at Point Park University. Animation classes take place in West Penn Animation Labs.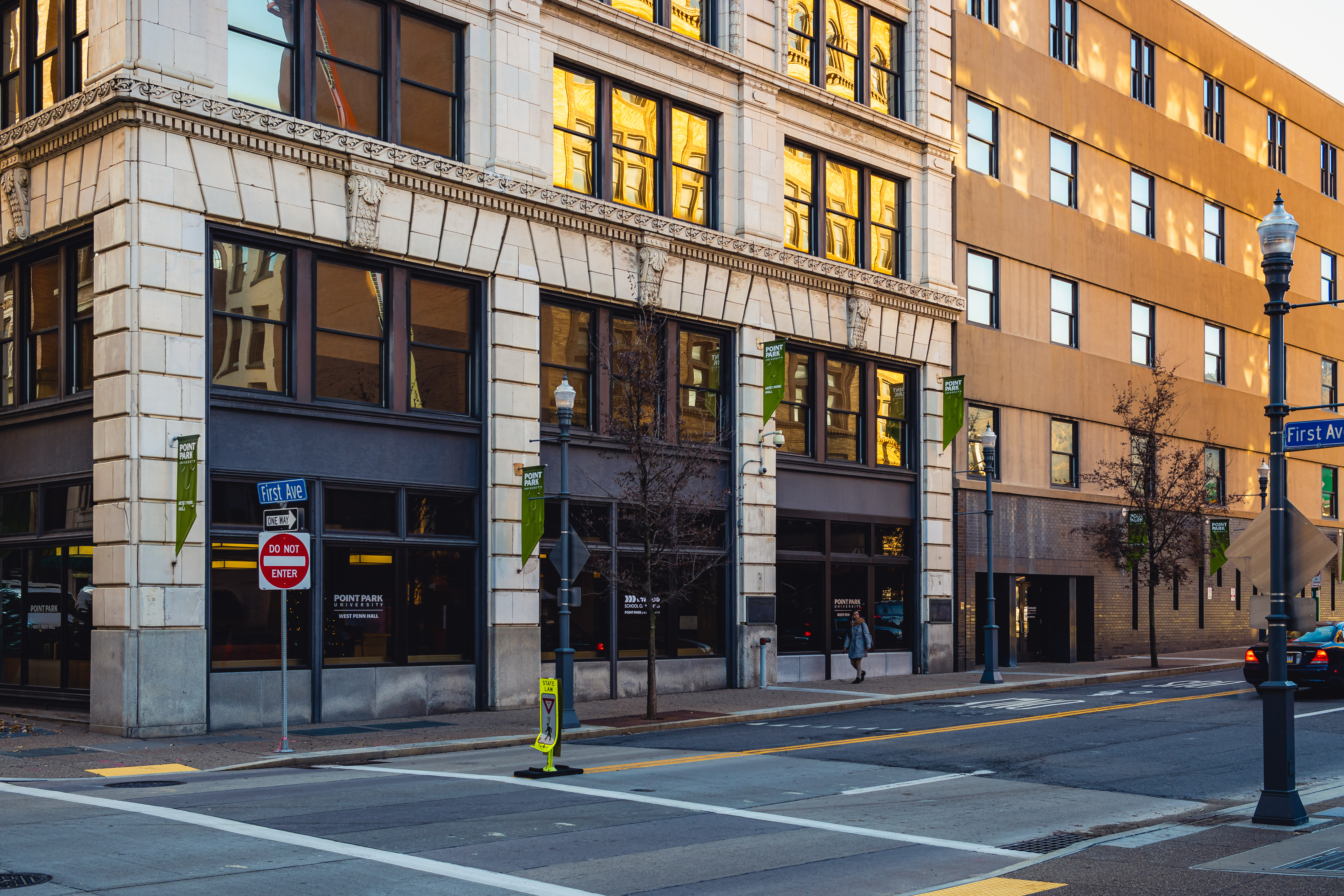 Check-in will take place in Academic Hall.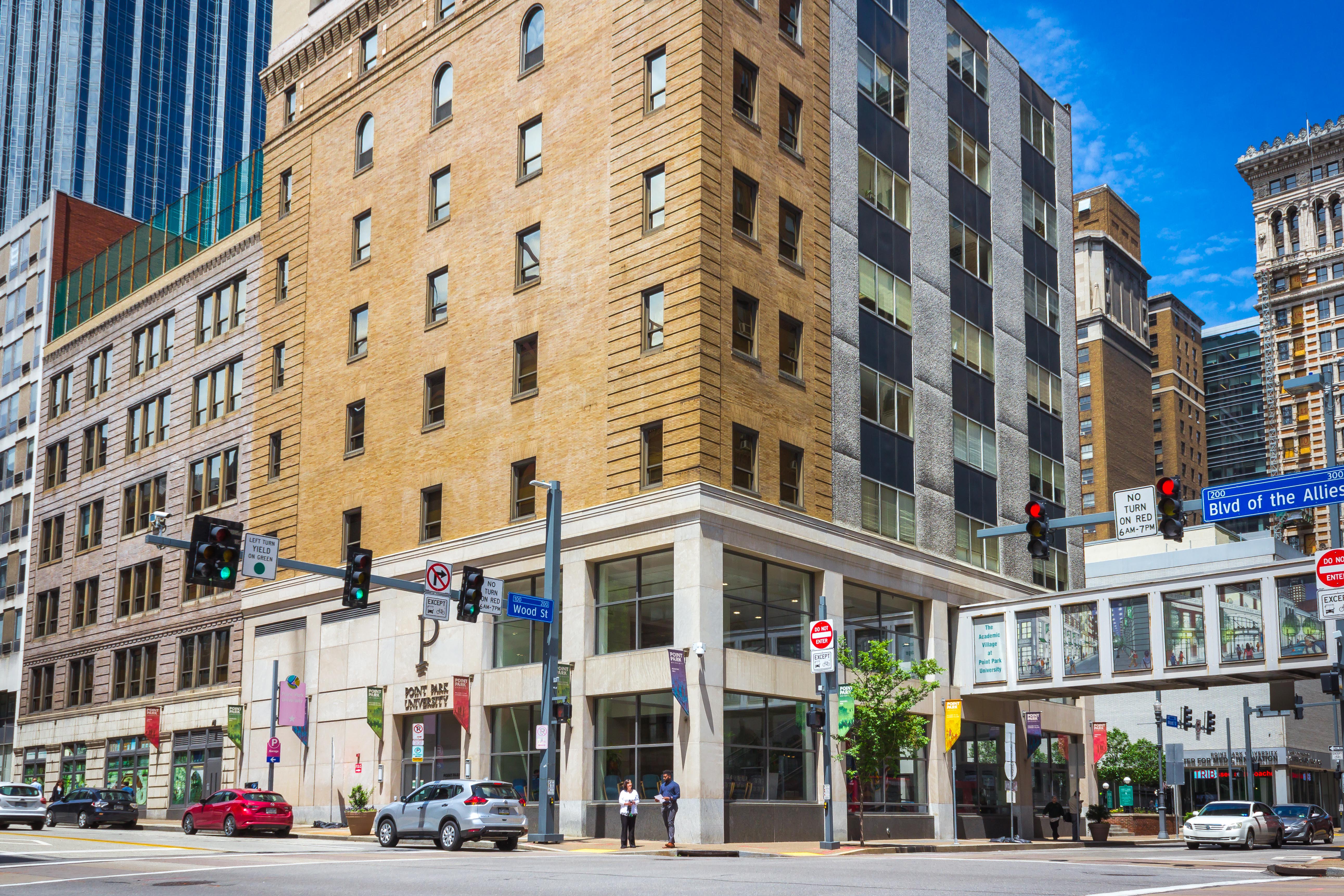 Address: 
Academic Hall
201 Wood Street
Pittsburgh, PA 15222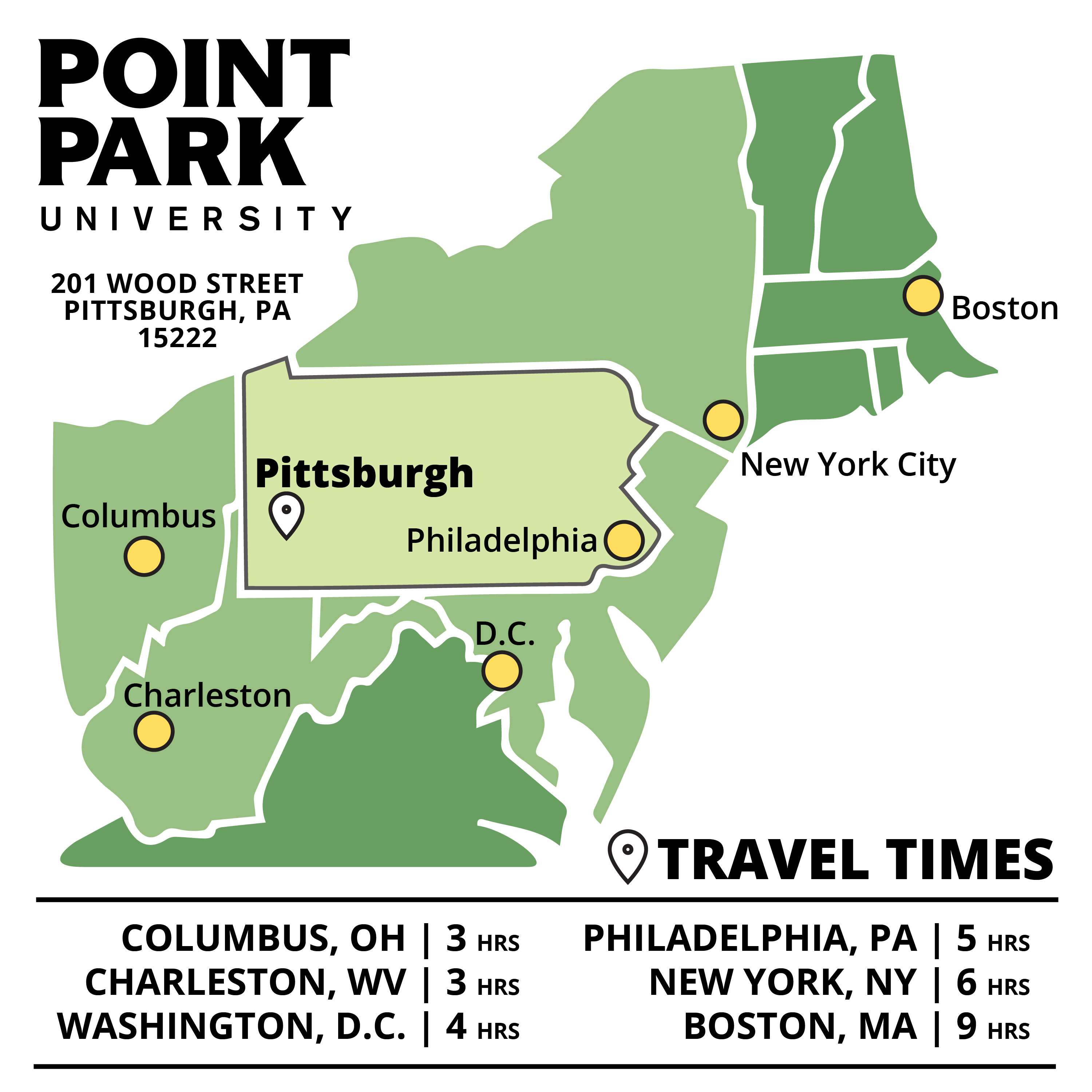 The option to live on campus during 3D Animation is available to students at least 14 years old.
Each residence hall has multiple points of secure access to student living areas, such as keycards, access codes, and lock and key. 3D Animation students stay in Conestoga and Pioneer halls.
Adult resident advisers live on campus to supervise minors. Each adviser is responsible for eight to ten minors.
Animation Suites
Students do not need to bring a computer to this intensive. Point Park University will supply all necessary equipment with software to be successful in the program.
Students will work and learn in two individual PC-Animation Suites with access to:
  • XP-PEN Monitor Drawing Tablets
  • Cinema 4D (software)
  • Adobe Creative Suites (software)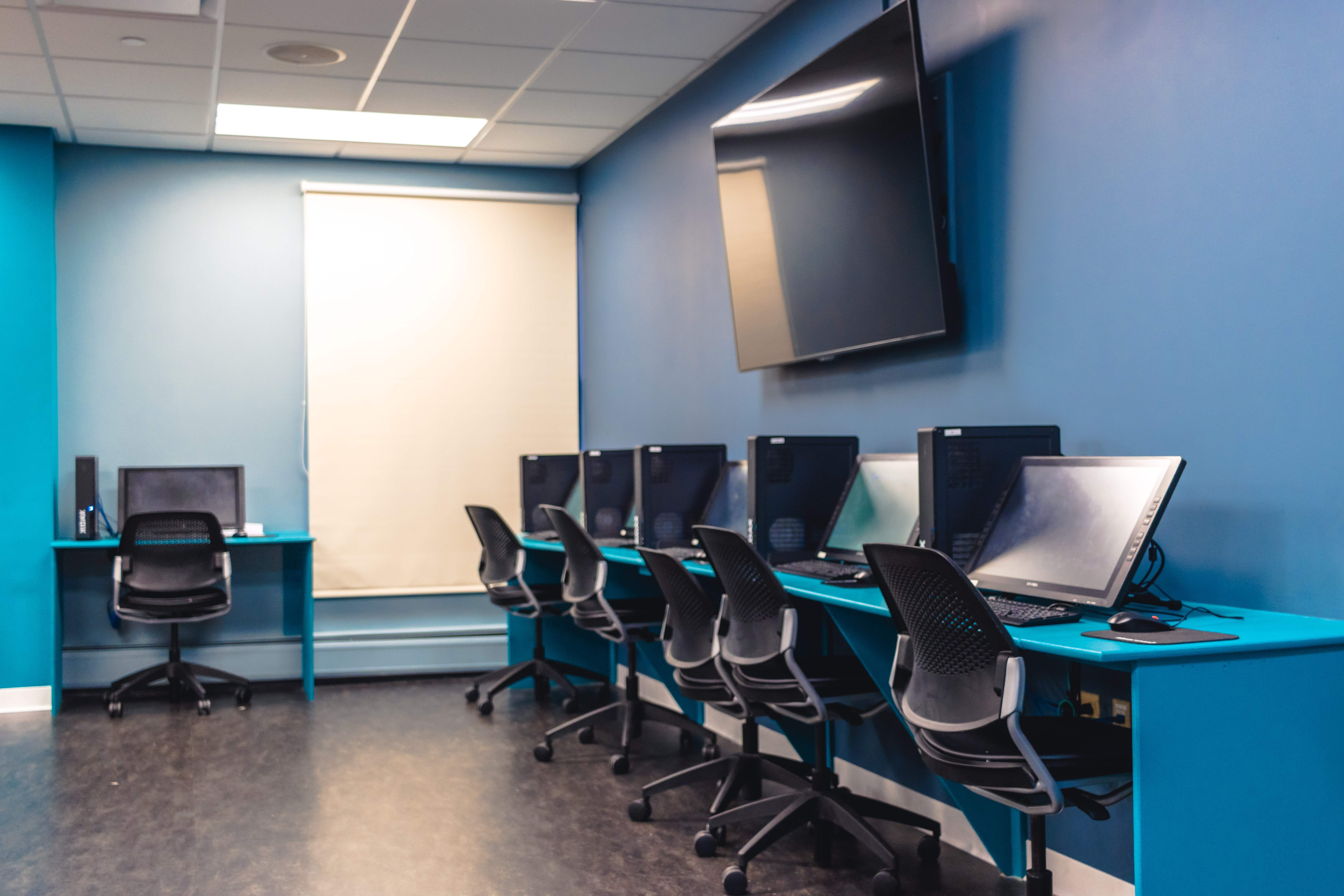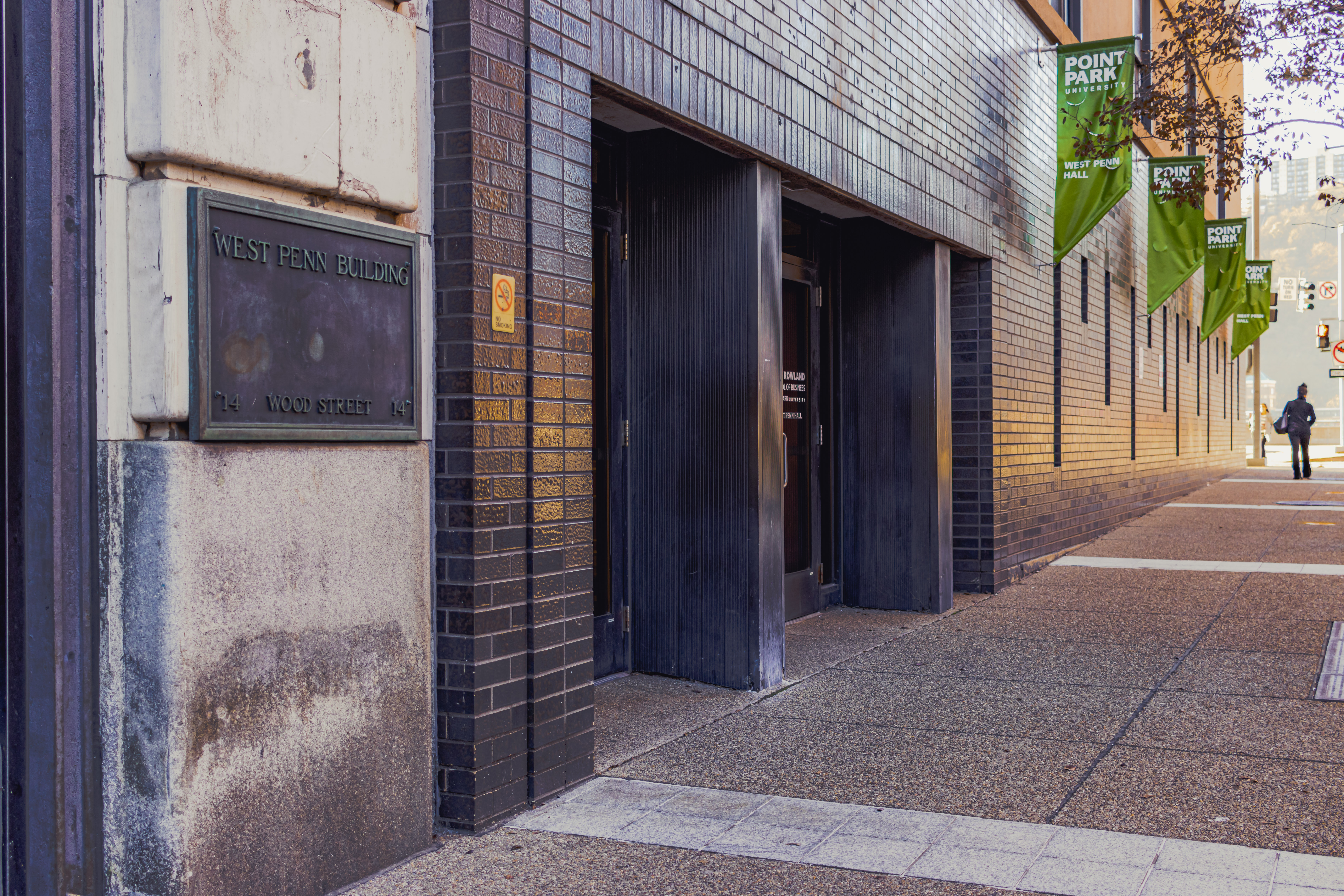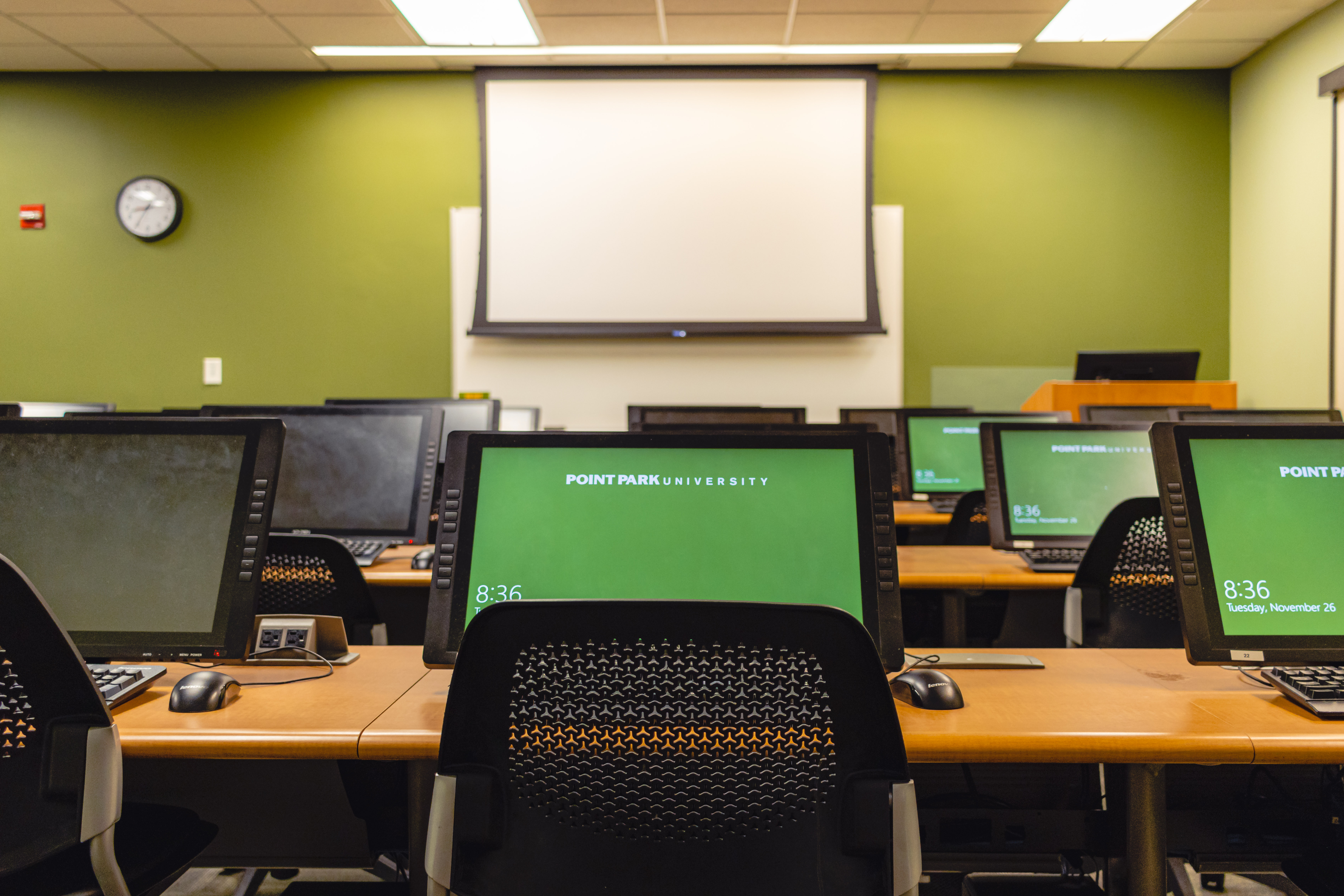 As an undergraduate student at Point Park, you'll have access to opportunities only a world-class city can offer — and few universities can match — for a real-world, career-oriented education.
Consider a B.F.A. or B.A. in 
Animation and Visual Effects
.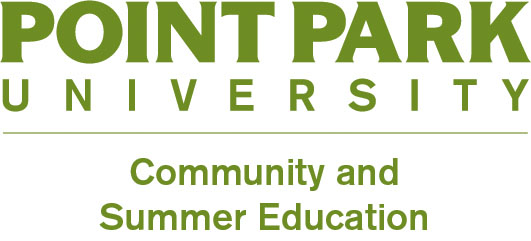 Contact Information:

Phone: 412-392-3457

Email: 
summercamps@pointpark.edu
(Include "3D Animation" in the subject line of emails)