Please note: 2019 registration is closed. Information and registration for 2020 coming soon.
The Art of Editing
July 22 to July 26, 2019
Updated: July 7, 2019
Editing Camp - Program Closed

Five-Day Workshop
Video editing is one of the most important jobs in the film industry.  Students will learn the fundamentals of video editing, building timelines, adjusting audio, learning when to cut, exporting sequences, and more.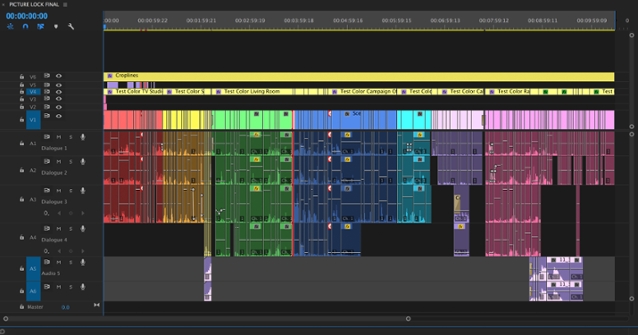 Film making doesn't end after the cameras stop rolling. Editing is an essential part of making any film or video. The magic of film making truly belongs to the editor. The editor has the power to make or break a film.  
During this five day workshop, led by Professor Noel Schermaier.  Students will gain a comprehensive introduction to the art and techniques of cinema editing. Lectures, screenings, and in-class exercises will focus on giving students the skills they need to edit a short film project using the latest Adobe Premiere.  Includes a portable hard drive, valued at more than $100 dollars for saving your work throughout the week and is yours to take home after the camp.
Also, get advice and fine tune your college artisitic portfolio for film schools, especially Point Park.
Time: 10 a.m. to 4:30 p.m.
Days: Monday through Friday
Tuition for Commuters:
$550- Includes daily lunch and portable hard drive
Tuition for Students Living on Campus:
$998 - Includes three meals per day and portable hard drive
Eligibility:
Open to students entering grades 9-12 and high school graduates looking for film schools.
PLEASE NOTE: A $50 non-refundable deposit is required with the registration form. If the program becomes full prior to receiving your registration, your deposit will NOT be processed, but the student will be placed on a wait list. Should another student drop out, we will call you to check if the student is still interested. If so, we will deposit your $50, if not we will return your deposit since you were never officially registered for the program. Please call with any questions at 412-392-3457. The non-refundable deposit is only valid for confirmed registered students.