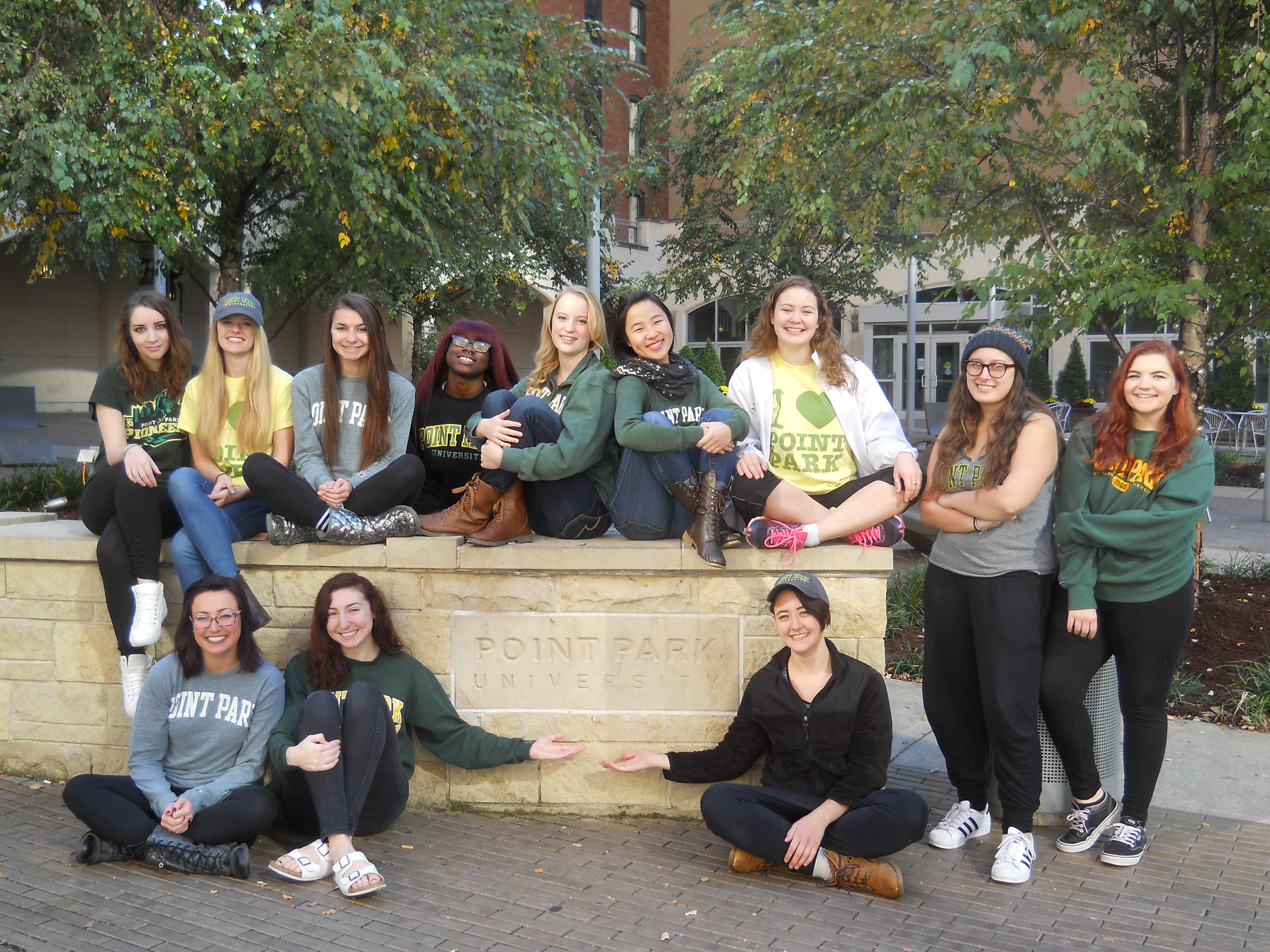 Point Park's phonathon, featuring Point Park student callers and housed on campus, is critical to building the Annual Fund.  Every gift, no matter the size, helps students.  When you hear from our student callers, please answer the call!  You can make your gift by pledging an amount, and a reminder will be mailed to you, or you can donate with your credit card over the phone.Read about some of our students that may call you...
Sarah is a sophomore with an undecided major who wants to own her own dance studio. She transferred from another university. "I really felt that the small classroom sizes and high focus on the arts was the right fit for me. Also, Point Park gave me a great academic scholarship."
Hannah is a sophomore advertising/public relations major who plans to become an advertising executive in a major advertising firm. "I wanted to go to a school in a city environment that wasn't overwhelming. Point Park is small, so you get to know your professors and classmates, but it still offers the advantages of a larger school."
Katie is a sophomore funeral services major. Point Park "is one of the few schools that offers my major, but also it is a community located in an awesome city. I am really enjoying my experience here."
Brittany is a freshman photojournalism major who wants to work with a company where she can travel and report what is happening around the world. "I liked the small class size of the school. Point Park has a great photojournalism program and is conveniently located in the heart of downtown."
For more information about Point Park's phonathon, contact the director of the annual fund, at 412-392-3999.