Assistant Professor of Community Engagement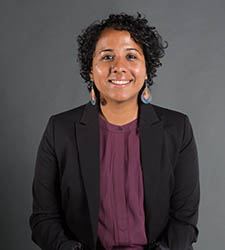 Contact Information
Education
Doctor of Philosophy — Education, West Virginia University
Dissertation: Resistance, Agency and Violence: Dalit Women's Education in Kerala, India
Graduate Certificate in Women's and Gender Studies, West Virginia University
Master of Public Health, West Virginia University
Graduate Certificate in Women's Health
Bachelor of Science, Mumbai University
Courses Taught
Introduction to Women's and Gender Studies
Qualitative Methods I, II
Policy, Advocacy and Social Change
Dissertation Seminar
Background 
Sera Mathew's scholarship and advocacy focus on understanding and documenting the community needs of historically marginalized communities as a step towards positioning them for greater policy inclusion.
Her doctoral research explored how Dalit women navigate development in Kerala, India by specifically focusing on their educational narratives. It highlighted the gendered subjectivities and vulnerabilities that Dalit women navigate through resistance, agency and power. Thus, by offering a contextualized place-based study of Dalit lives in Kerala, her research argues that the discourses and practices of development in Kerala have failed to attend to Dalit needs.
Prior to teaching at Point Park University, Mathew worked as a project coordinator at the West Virginia Foundation for Rape Information and Services where she was involved in statewide campus and community activism against gender-based violence. 
Thus, she seeks to mobilize and organize for a woman's right to quality education and freedom from violence at both the local and global scales.
Research Interests
Gender-based violence
Social justice movements
Qualitative methodologies