M.B.A. Program 25% Tuition Discount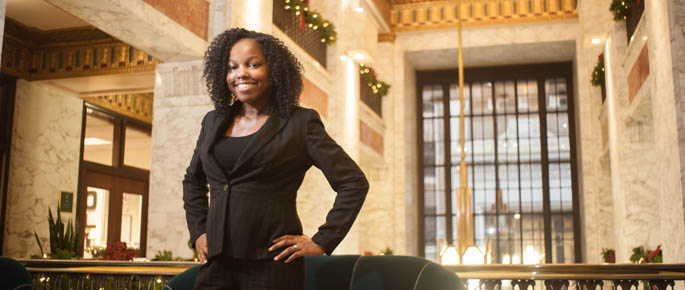 Tuition Discount for Point Park Alumni and Employees of Participating Companies
We offer a 25 percent tuition discount for our M.B.A. program and M.A./M.B.A. dual degree program.
Our undergraduate alumni as well as employees or members of companies and organizations that have established agreements with Point Park University are eligible for this 25 percent discount (tuition only, does not include fees). If a student receives this discount, no other institutional aid will apply.
Participating Employers and Organizations
To see if your company or professional organization currently has a 25 percent M.B.A. tuition discount partnership with Point Park University, contact Steve Tanzilli at stanzilli@pointpark.edu.
Current and prospective M.B.A. students working for a participating company must notify Steve Tanzilli, dean of the Rowland School of Business, at stanzilli@pointpark.edu in advance to qualify for the discount.
Not yet a tuition partner? Let's talk! Point Park welcomes inquiries from companies, organizations or their employees about tuition partnership programs. Contact Steve Tanzilli at stanzilli@pointpark.edu to learn more.