B.A. in Theatre Arts: Performance and Practices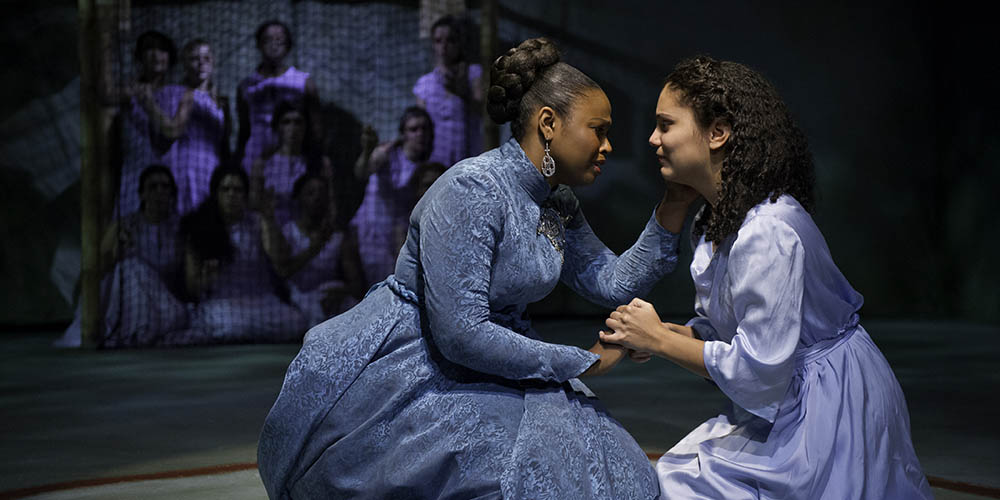 The B.A. in Theatre Arts: Performance and Practices is focused on contemporary theatre-making practices and is designed to provide the multi-talented performer-entrepreneur with the environment and tools needed to create, develop and produce innovative, imaginative and thought-provoking theatre.
This degree is one of very few undergraduate programs in the country training contemporary theatre collaborators today who will innovate and lead in making the theatre of tomorrow. Our bustling Conservatory is set in the heart of Downtown Pittsburgh, adjacent to our Cultural District and many theatres, including:
The Pittsburgh Public Theatre
City Theatre
Bricolage Theatre Company
The August Wilson Center
Quantum Theatre
Pittsburgh Playwrights
Arcade Comedy Club
The New Hazlett Theatre
Civic Light Opera (CLO)
Working in our Pittsburgh Playhouse, a three-theatre national laboratory for young artists, students in this program will be part of developing new projects and practices - under the guidance of professionally active faculty - connecting multiple disciplines in state-of-the-art facilities. Students are immersed in courses and opportunities that explore creativity, aesthetics, design, playwriting, directing, producing, devised work, ensemble and social justice, among other theatre topics, along with a rigorous sequence in core academics. Students also have internship, casting and other professional opportunities within the theatre community of Pittsburgh.
Students in the 120-credit program have the option to pursue minors, a double major, study abroad and may, with summer coursework, complete their degree in three years.
Faculty bring industry experience to the classroom
Point Park faculty members bring academic and work experience into the classroom.
Meet the faculty
Course Offerings
You will receive a well-rounded education by combining the core curriculum and courses in your major:
Acting
Voice and Speech
Stagecraft
Improv
Playwriting
Singing for Actors
Stage Movement
Stage Makeup
Production
Directing
Acting for the Camera
Script Analysis
Professional Seminar
Senior Capstone