Study Abroad Opportunities for Education Students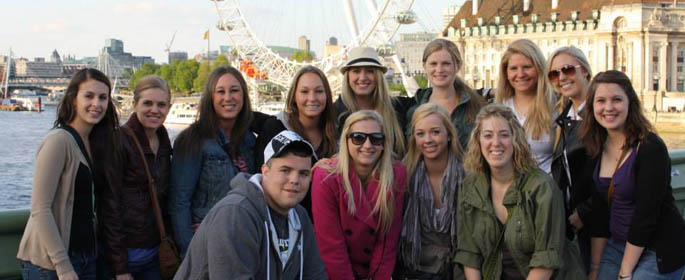 Read the feature: Point Park elementary education students study abroad at the University of London.

Education majors studied abroad in Italy in May 2018. Read the story.
Tell me about the School of Education's study abroad program.
The School of Education provides Point Park University education students with an opportunity to study abroad for approximately three weeks. Students can earn course credit while experiencing another culture. The faculty-led summer program includes course sessions, school visits and cultural tours.
Why should I study abroad?
There are many reasons to study abroad. Some of the benefits of studying abroad include reaching academic goals, gaining an appreciation of other cultures, enhancing your resume and learning more about yourself through the experience.
When is the study abroad program offered?
To work with the schedules of education majors, the education department offers study abroad opportunities in the summer.
Can I student teach abroad?
We are currently working on a Student Teaching Abroad program in Europe. More details to come soon.
How can I find out more?
Education majors interested in studying abroad or student teaching abroad, should contact Ginny Chambers, Ed.D., assistant professor of education.

Virginia (Ginny) Chambers, Ed.D.
Office: 710 Academic Hall
Phone: 412-392-6189
vchambers@pointpark.edu

Photos from the Education Study Abroad Trip to London and Paris