Assistant Professor, Education
Director, Ed.D. in Leadership and Administration Program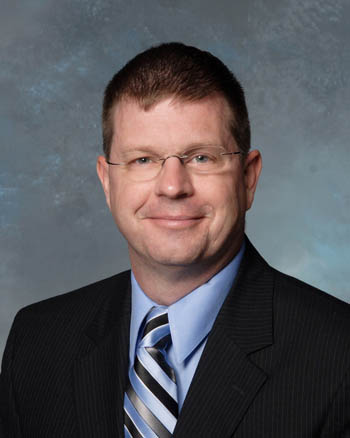 Contact Information
Education
Bachelor of Fine Arts, Geology and Earth Science, Wittenberg University
Master in Education, Educational Leadership, Wright State University
Doctorate of Education, Educational Leadership, Nova Southeastern University
Certifications
Instructional Technology
Principal
Assistant Superintendent
Superintendent
Courses Taught
Data Driven Instruction
Educational Administration
Curriculum and Supervision Leadership
Issues in Law and Education
Theory and Practice of Leadership
Dissertation Seminar
Comprehensive Presentation
Dissertation Writing I, II and II
Background
Eric W. Stennett, Ed.D., is an assistant professor of education and director of the Ed.D. in leadership and administration program at Point Park University. He is also principal of Hampton Middle School in Allison Park, Pa. As principal, Stennett has enhanced the school's bullying prevention program and integrated technology across all content areas through the integration of STEAM (science, technology, engineering, art and math) strategies.
Prior to his current positions, Stennett was principal of Shaler Area Middle School and Jeffery Elementary School. He also has served as assistant principal for Shaler Area Intermediate School, Shaler Area Middle School, Cranberry Jr./Sr. High School and Triad Jr./Sr. High School. Stennett began his career in education as a science teacher for Triad Jr./Sr. High School.
Honors and Awards
2013 NASSAP/PAESSSP Middle Level Principal of the Year
Former member of U.S. Army Reserve, 1998-2003 (honorably discharged)
Desert Storm and Operation Enduring Freedom Veteran
Professional Memberships
Kappa Delta Pi
National Association of Secondary School Principals
Pennsylvania Association of Elementary and Secondary School Principals
Reserve Officers Association
Adjutant General Regimental Corporation
Association for Supervision of Curriculum and Development
In the News
Point Park Features
"Education Majors Work with Elementary Students Across Pittsburgh at Remake Learning Event on Campus," Point Park University website, May 29, 2018.
"PA Secretary of Education Encourages Doctoral Students to Establish Their Own Declarations of Leadership," Point Park University website, March 29, 2018.
"Pirates President Talks With Doctoral Students About Leadership, Vision and Purpose," Point Park University website, Jan. 23, 2018.
"Doctoral Students Discuss Leadership Styles With Pittsburgh Mayor," Point Park University website, Oct. 16, 2017.
"Point Park Education Instructor Named 2013 Middle School Principal of the Year," Point Park University website, July 3, 2016.
"Education Student Scores in Top 15 Percent on Praxis Exam, Tutors Youth in Pittsburgh," Point Park University website, Aug. 20, 2015.