Confluence Psychology Alliance Student Group
A Special Interest Group of the
American Psychological Association's
Division 32, Humanistic Psychology
Always fighting apathy!

Confluence is an undergraduate humanistic psychology alliance that offers a place for multiplicity and diversity of thought, community, friendship and pro-action/activist outreach. We are open to all majors - all those interested in the psychological life of fiction, film, dance, politics, music, philosophy and everything else under the sun. We are unapologetic about our intellectual pursuits and unabashedly passionate!

Confluence embraces the belief in interparticipatory and interdisciplinary experiences and exchanges. We imagine all students as themselves points of confluence - drawn to learn, engage, relate and change.
Founder/Advisor of Confluence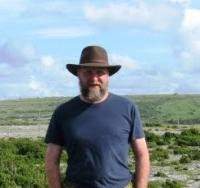 Check out Professor McInerney's faculty video.

Alexandra Youssef
Chairperson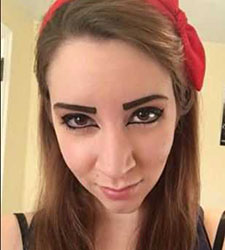 I am a senior psychology major and screenwriting minor with an interest in clinical and humanistic studies. I plan to attend graduate school for social work and become a therapist, while continuing with film projects and hopefully traveling to experience new cultures and languages. I have particular interests in art/music therapy as well as DBT. I've been involved with several student organizations at Point Park and am currently president of the Anime Club. I'm very excited to be co-chair for Confluence and hope to help this alliance grow and continue making an impact on the campus community and beyond!

Charlee Bruce
Chairperson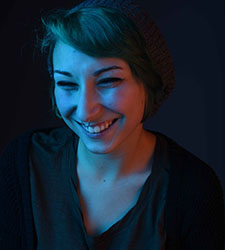 Hi! I am a junior psychology major here at Point Park University. I am excited to become more involved with Confluence, working with such an awesome group of people, and hoping to make a difference in Point Park's community, and the community of Pittsburgh! Although I am unsure of where I will end up, I have hopes of eventually pursuing a doctoral degree in psychology. I currently reside in Troy Hill with two roommates, and our hamster. If I'm not on campus, one could probably find me working, cooking dinner with friends, or drinking some sort of caffeinated beverage

Kelsey Long
Administrator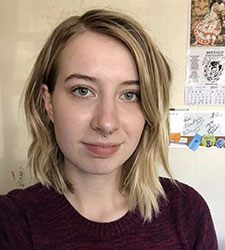 I am a senior psychology major. I was born here in Pittsburgh, and currently live in South Oakland with my three wonderful roommates. After graduation, I hope to continue my education by taking the next step and attending grad school. My interests are community psychology and social work. I am incredibly proud of the great work I have been able to be a part of with confluence over the past two years and hope to continue to make an impact.

Jared Ross
Treasurer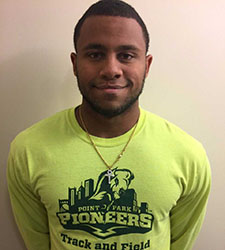 I am from a small city called Greensburg, which is about 45 minutes from Pittsburgh. Currently, I am a sophomore criminal justice major at Point Park University. During this semester, I plan on adding psychology as my minor. I am debating if I want to come back after I graduate, and go to grad school. I am also a sprinter/jumper for Point Park's track team. I am excited to see what we can accomplish this year through Confluence!
Learn more
Existential View on Education and Career
IMPORTANT CONFLUENCE LINKS:
Check out our Facebook page.
Confluence Events
Confluence Committees
Confluence Humanistic Journal
Criteria for Membership*
1. We ask that members give their student ID numbers (for record purposes).
2. We ask that members exhibit an active participation by responding to Confluence communication (i.e. the Confluence Psychology Alliance Facebook page, Confluence e-mails, Postings on Orgsync.com etc.).
3. We ask that members exhibit an active participation by making an attempt to be involved in, and attend, most activities and meetings.
*Membership criteria is decided upon by the students of Confluence
Interested in being a member of Confluence?
Contact Faculty Advisor Robert McInerney, Ph.D., at rmcinerney@pointpark.edu.

* Point Park University is located in Downtown Pittsburgh near the confluence of three rivers (Allegheny, Monongahela, and Ohio rivers). Confluence means "with flow" or "streaming together" and describes both a place as well as continuous change. As streams come together they are momentarily both individual and undivided; they are never static, never simply one or many. The interstice of self with other within the University is the point of confluence. And so, we imagine all students as temporary points of confluence drawn to learn, engage, relate and change.

Oh yeah, and join Confluence to get a button: