Join us Friday, Nov. 1 for High School Media Day!
RSVP today!
Center for Media Innovation
Community and High School Outreach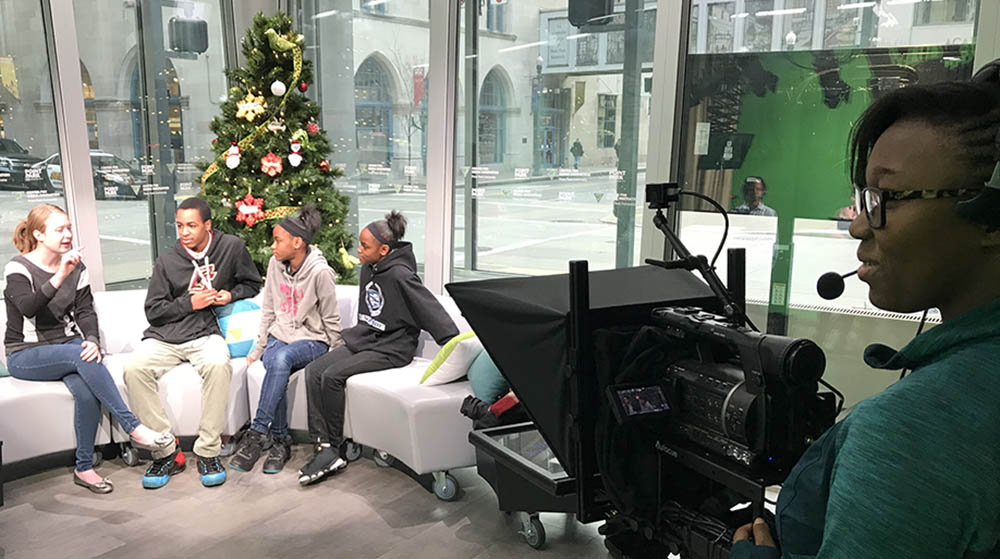 A joint project in McKeesport is emboldening young people to tell their own stories in a city where traditional media no longer exists. The McKeesport Media Oasis Project is a partnership between the Center for Media Innovation and the Youth CAST (Community and Schools Together) Leadership Network, with a grant from the Pittsburgh Foundation.
"This is a one-of-a-kind project here in Allegheny County, and the youth of McKeesport will not only tell their stories but also gain the skills and techniques necessary to report the news in their communities," said Keino Fitzpatrick, founder of the Youth CAST Leadership Network.
Students from sixth to 12th grades received training throughout the summer from Matt Petras, a journalism tutor at Point Park.
Community voice
Petras presented lessons in interviewing, how to structure stories, photography and video and other areas. The students interviewed community members for their stories, which included a written piece, a photo essay or a video. Their projects were highlighted at a special event in the fall. It was the shuttering of the McKeesport Daily News in 2015 that created the media desert for the city.
"For the residents of a so-called media desert, it can be challenging to learn about what's happening in their community," said CMI Director Andrew Conte. "This project will allow the community to discover the stories and images from the residents' perspectives. It will not solve the problem of lacking a local newspaper, but it will give the community a voice again." The project's concept was accepted for presentation Sept. 30 at the annual conference of the Engagement Scholarship Consortium in Minneapolis. Fitzpatrick and Conte co-presented at the conference.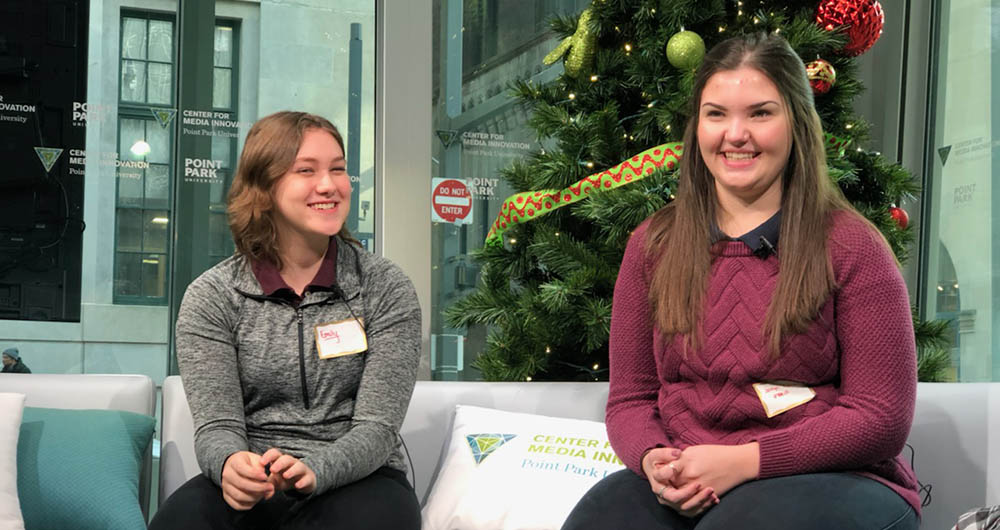 The Pittsburgh City Podcast is a partnership between the Center for Media Innovation and Pittsburgh City Paper.
During the fall 2018 semester, local high school students visited the CMI for workshops about the basics of journalism and media literacy, as well as gained hands-on experience in the CMI studios. Additionally, students worked with City Paper Editor Lisa Cunningham, radio personality Paul Guggenheimer, and reporter Jorden Snow to record and livestream the Pittsburgh City Podcast.