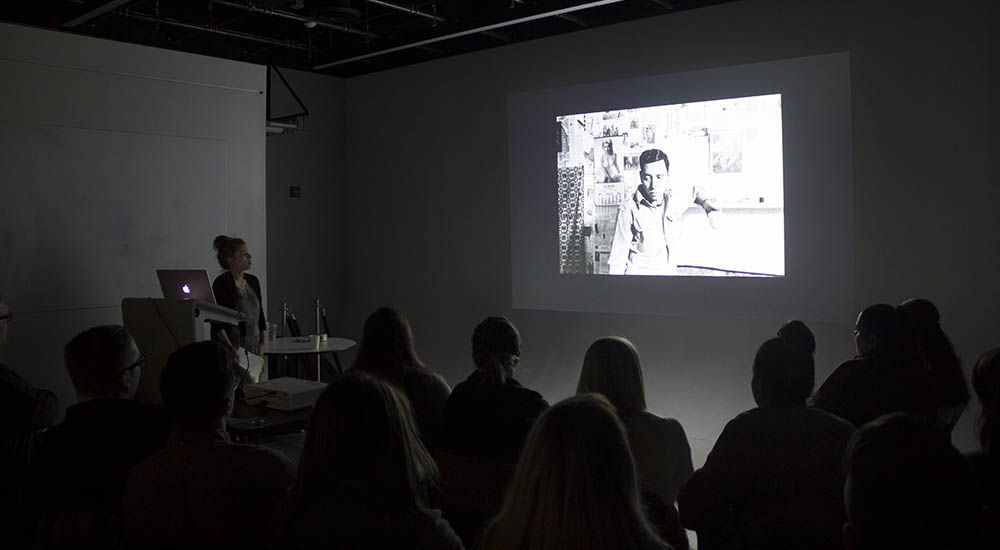 Point Park University's B.F.A. in photography program hosts visiting artists and photographers from across the nation to visit our campus in Downtown Pittsburgh. While on campus, visiting artists/photographers give a public lecture and lead a workshop or portfolio review with our students.
Visiting artists include:
Trisha Holt 
Tabatha Soren
David Burnett
Samira Yamin
Krista Wortendyke
Duane Michaels
Liz Cohen
Ryan Debolski
Jessica Labatte
Andy Mattern
Zach Nader
Julie Weber 
Travel with the B.F.A. in photography program
The B.F.A. in photography program travels to cities such as New York City, Washington D.C., Cleveland and Philadelphia. Our students have the opportunity to attend gallery openings, public lectures, art fairs conferences and check out musuems.