Join us March 19th for a public lecture by Visual Artist Gina Osterloh. Details below!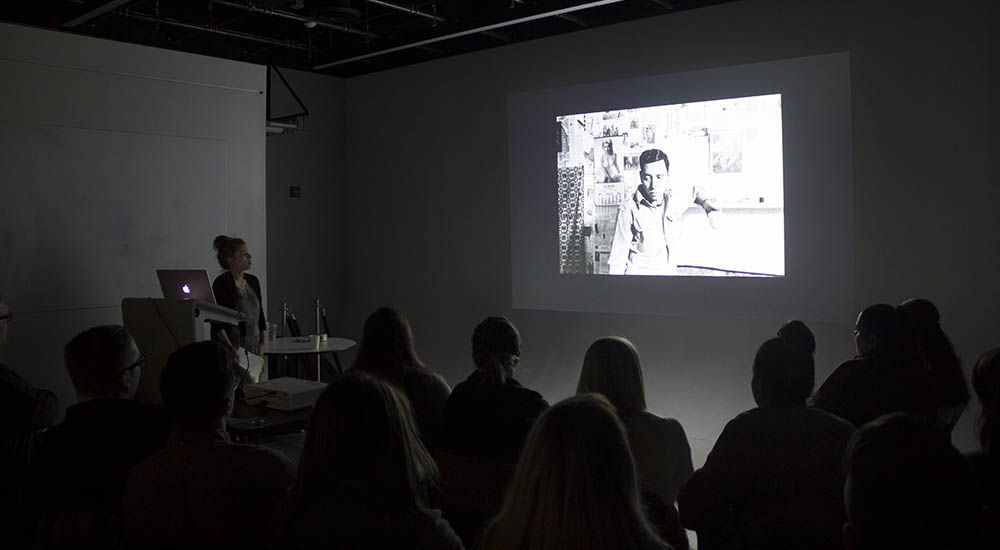 Visual Artist Gina Osterloh Visits Point Park 
Thursday, March 19 at 6:30 p.m.
Point Park University's JVH Auditorium 
201 Wood Street
Pittsburgh, PA 15222
Photography Program Welcomes Visiting Artists from Across the Nation
Point Park University's B.F.A. in photography program hosts visiting artists and photographers from across the nation to visit our campus in Downtown Pittsburgh. While on campus, visiting artists/photographers give a public lecture and lead a workshop or portfolio review with our students.
Visiting artists include:
Travel with the B.F.A. in photography program
B.F.A. in photography students have the opportunity to attend gallery openings, public lectures, art fairs conferences and check out museums. Trips include: 
TBD: American Southwest land art tour, 2020
New York City, N.Y., 2019, 2017
Cleveland, Ohio, 2019
Philadelphia, Pa., 2018
Columbus, Ohio, 2018
Washington, D.C., 2017, 2016
Akron, Ohio, 2016