Undergraduate Student Outcomes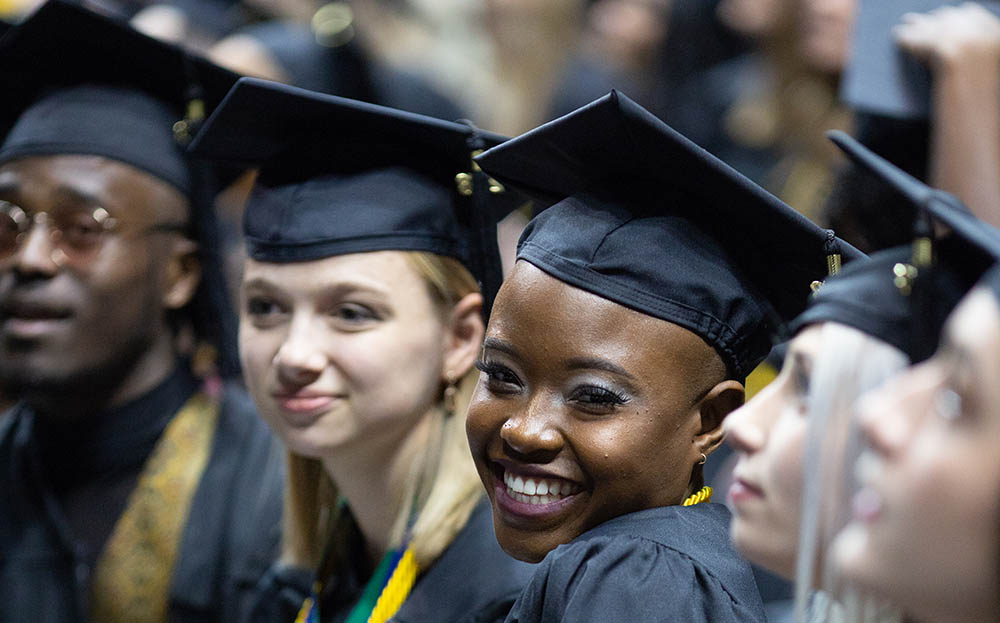 Check out 2019 Commencement photos on Facebook!
Undergraduate Degrees Prepare Students for Success
Surrounded by the professional opportunities of a world-class city, Point Park University undergraduate students engage in a career-focused education.
With more than 76 undergraduate majors and programs to choose from, our students learn from faculty who share real-world insights, meet with industry leaders, gain hands-on experience in their area of study and broaden their skills to enhance their resume.
Point Park undergraduate students are more mature, more professional and more prepared for success.
Alumni Success Stories
Undergraduate students are well-positioned to join a network of alumni who have landed jobs in a variety of industries with employers such as:
The Bank of New York Mellon
Disney's Animal Kingdom
Parsons Dance
Lincoln Park Performing Arts Center
Western Psychiatric Institute and Clinic
Eaton Corporation
FedEx Ground
Heinz Field
Pittsburgh Penguins
Stage AE
KPMG
GQ Magazine
Trib Total Media
UPMC
Where Are They Now?
In the links below, our alumni discuss how earning an undergraduate degree is helping them to reach their career goals:
A Results-Oriented Undergraduate Degree
Upon completion of our core curriculum, Point Park undergraduate students are able to:
Employ written and oral communication skills in order to convey clear and organized information to target audiences for specific purposes
Locate, evaluate and use information effectively, ethically, and legally from a variety of formats both traditional and digital
Analyze problems and develop independent solutions
Analyze issues within their political, economic, socio-cultural, historical and environmental contexts
Recognize, define, analyze and interpret a variety of aesthetic expressions and/or demonstrate originality and inventiveness
Learn More
Interested in learning more about our undergraduate majors and exploring Point Park University? Schedule a personal visit or attend an open house at our Downtown Pittsburgh campus.
Check Us Out