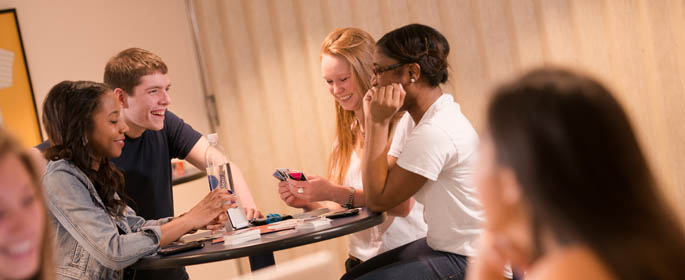 Pick Your Passion, Be Yourself at Point Park
Whether you're into business, science, dance or sports, there's no pressure to conform. Point Park University is a place that embraces the individual. Whatever your passion is, you'll find a mutual respect and sense of community that makes us all one.
Check out some stats below on Point Park University and our fall 2017 full-time freshmen and transfer students.
Our Fall 2017 Incoming Class 
897 total full-time freshmen and transfer students from 35 states and 12 countries
546 female students, 351 male students
48 of the 67 counties in Pennsylvania are represented
Average GPA: 3.48
Average SAT: 1011
Average ACT: 22
Top Five Most Popular Majors at Point Park 
Sports, Arts and Entertainment Management (B.S.)
Dance (B.F.A.)
Business Management (B.S.)
Psychology (B.A.)
Cinema Production (B.F.A.)
Point Park at a Glance
Check Us Out