University Counseling Center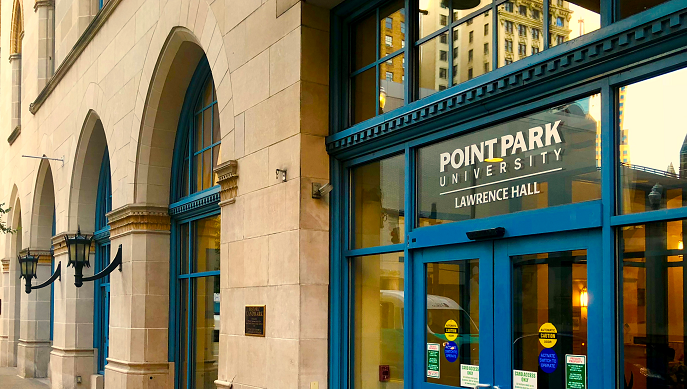 The Point Park University Counseling Center (UCC) addresses the mental health needs of the university community through a variety of services. We provide a safe, confidential environment for students to talk about personal or academic concerns. We assist students who need to connect with mental health resources in the community and support staff and faculty who have concerns about the well-being of a student. We strive to promote students' capacity for psychological growth and maturation through greater self-awareness and psychological insight.
The UCC offers mental health services at no cost to all enrolled students, whether full- or part-time, commuter or resident. Students come to the UCC for a variety of reasons. In some cases students use therapy for self-exploration as a way to better understanding themselves. Some students are looking for emotional or psychological support to learn how to deal with a psychological difficulty. It does not matter if what you are going through seems big or small to you; let's talk about it!
The UCC supports students in a confidential and caring way. Confidential services for students include consultation, individual psychotherapy, groups, crisis support and referrals. Our staff also provides consultation and education for students, faculty, staff and family members to address concerns regarding the well-being of a student, and questions about our services or psychological treatment.
We are located on the 5th floor of Lawrence Hall.
 412-392-3977
To Schedule an Appointment
Stop in or call during our regular business hours.
We will gather a little information and schedule a consultation.
 You can also email us to request services: counseling@pointpark.edu
Please note that we cannot guarantee the confidentiality of email communications. If you email, please indicate days/times within our regular business hours that you are available to schedule a brief consultation meeting at the UCC. WE DO NOT MONITOR THIS EMAIL ACCOUNT OUTSIDE OF OPEN HOURS.


Office Hours
Monday 9:00am - 5:00pm
Tuesday 9:00am – 5:00pm
Wednesday 2:00pm – 7:00pm
Thursday 9:30am – 5:00pm
Friday 9:00am – 4:00p
Additional evening hours available by appointment only.


Mailing Address
University Counseling Center
Point Park University
201 Wood St.
Pittsburgh, PA 15222
If a therapist is not available, and you are experiencing an emergency:
Go to the nearest hospital emergency room
Contact re:solve Crisis Network at 1-888-796-8226 (toll free)
If the emergency is life threatening, call Campus Safety at 412-392-3960 or 911 if off campus