Note: This language is part of Point Park University's Policy Prohibiting Sexual Misconduct, Relationship Violence and Stalking.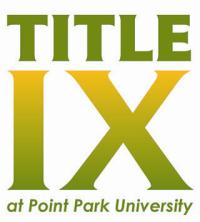 Scope of Policy
This policy applies to conduct committed by students, faculty, (union and non-union) employees, administrators, volunteers, independent contractors, and visitors. This policy prohibits Sexual Misconduct towards University community members of any sex, gender identity, gender expression, or sexual orientation.
This policy applies to sexual misconduct, that takes place on the campus, at University-sponsored events and to off-campus and online conduct when the Title IX Coordinator or Deputy Title IX Coordinator determines that the off-campus and/or online conduct could have an on-campus impact or an impact on the educational mission of the University, including:
Any action that constitutes criminal offense as defined by federal or Pennsylvania state law. This includes, but is not limited to, single or repeat violations of any local, state or federal law;
Any situation where it appears that the accused individual may present a danger or threat to the health or safety of self or others;
Any action that creates or could create a hostile environment on campus;
Any situation that significantly impinges upon the rights, property or achievements of others or significantly breaches the peace and/or causes social disorder;
Any situation that is detrimental to the educational interests of Point Park University or members of the Point Park community; and/or
Off-campus discriminatory or harassing speech by employees when such speech is made in an employee's official or work-related capacity.