About Pittsburgh
A world-class city as your campus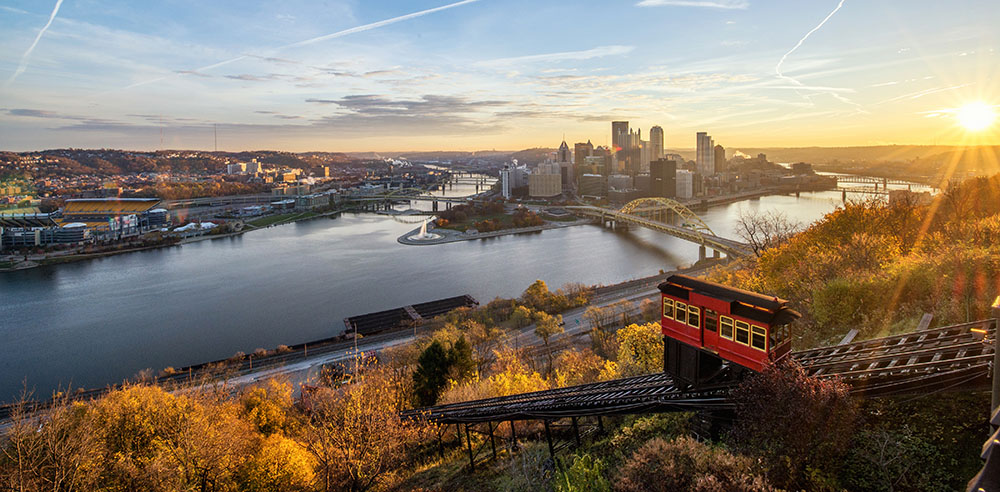 When choosing a college, choose the neighborhood carefully — because the more opportunities that surround you, the more complete your college experience will be. At Point Park University, Pittsburgh's only Downtown university, you'll have access to unlimited opportunities that only a world-class city offers.
Pittsburgh's Golden Triangle measures less than a square mile, but packs in a world of options, all within easy reach of our campus:
See for Yourself: Come Visit Point Park
Take a day, just one day, to visit our dynamic campus in our world-class city.
During a campus visit you can:
Tour campus
Sit in on a class
Meet with a professor
Enjoy lunch
See our residence halls
Meet with an admissions counselor
Can't visit in person?
Check out our virtual campus tour to explore Point Park, including videos, 360-degree interactive images and lots of still photos.
What they're saying about Pittsburgh
"The Hippest City in Pennsylvania"
-- The Daily Meal
"No. 1 Best City for New Graduates"
-- Huffington Post
"4th Best Large City for Sports"
-- WalletHub
"N
o. 1 for the Top 10 Coolest Neighborhoods (East Liberty & Lawrenceville) in America

"

-- Money magazine