Radio / TV Broadcast Camp
Evolve your media skills and understand the business of broadcast for a career in Radio and TV.

Sunday, June 25 – Thursday, June 29, 2023 | Resident & Commuter Options

Students will examine, interpret, and study the highest standards of broadcast media including radio, television, sales, and promotion. Structured, experiential work will occur during the first part of the day and on-location tours/field trips will occur in the afternoon. Classroom learning will be utilized at our award-winning, student-operated radio station, WPPJ (AM-670), in our 4,000 square-foot Center for Media Innovation and in our Michael P. Pitterich Sales & Innovation Center.

This program is in partnership with the Pennsylvania Association of Broadcasters. 

The PAB represents around 368 radio and 38 TV stations in Pennsylvania – all broadcast media is free, over the air and licensed by the Federal Communications Commission. Owners and operators include ABC, Audacy, CBS, Fox, Forever Media, iHeart Media, NBC and PBS, as well as individually owned stations. In each broadcast station, the people in front of the camera and microphones, as well as those behind the scenes, work with a commitment to serve their community.
To participate in this exciting program, students must be entering grades 9-12 as of Fall and/or are a recent high school graduate. No prior experience is necessary in order to participate. This camp is a collaboration between our Rowland School of Business and the School of Communication. 
This program is open to the first 20 students who complete the registration and pay the deposit. A waitlist will be created once we reach capacity.
Please note: some examples and content used in the class may include R-rated materials.
Important Dates
Resident 

and

 Commuter Check-In:
 Sunday, June 25 from 1pm - 4pm


4:00pm: Student Orientation 
6:00pm: Dinner
7:00pm: Meet n' Greet


Classes Start:
Monday, June 26

Classes End:
 Thursday, June 29
Resident Check-Out:
 Thursday
, June 29 (after class)
OR
 Friday,
 June 30 (morning)
*Students must be at least
 

14

 
years of age to live on campus in a residence hall.
Class Outlook
Classes will be held Monday - Friday with a 1-hour lunch break on campus.
Each day will consist of lectures, hands-on lab time, and off-campus field trips. This camp will cover on-air skills, as well as the business side of broadcast. 

The below is subject to change. 
Monday, June 26 Schedule

| | |
| --- | --- |
| Time | Activity |
| 9:00am - 9:30am | Student Arrival |
| 9:30am - 10:00am | Camp Orientation |
| 10:00am - 12:00pm | Introduction / Big Picture Session |
| 12:00pm - 1:00pm | LUNCH |
| 1:00pm - 4:00pm | Off-Campus Tour |
| 4:00pm - 4:30pm | Student Departure |
Tuesday, June 27 Schedule

| | |
| --- | --- |
| Time | Activity |
| 9:00am - 9:30am | Student Arrival |
| 9:30am - 12:00pm | Topic: Radio |
| 12:00pm - 1:00pm | LUNCH |
| 1:00pm - 4:00pm | Off-Campus Tour |
| 4:00pm - 4:30pm | Student Departure |
Wednesday, June 28 Schedule

| | |
| --- | --- |
| Time | Activity |
| 9:00am - 9:30am | Student Arrival |
| 9:30am - 12:00pm | Topic: Television |
| 12:00pm - 1:00pm | LUNCH |
| 1:00pm - 4:00pm | Off-Campus Tour |
| 4:00pm - 4:30pm | Student Departure |
Thursday, June 29 Schedule
Time
Activity
9:00am - 9:30am
Student Arrival
9:30am - 12:00pm
Topic: Sponsorship and Marketing
12:00pm - 1:00pm
LUNCH
1:00pm - 4:00pm
Brunnerworks


One of Pittsburgh's top advertising agencies.  Students will learn about how advertising and sponsorship provide the business basis for radio / TV and their online extensions.  Located just a couple of blocks from the Point Park University campus, Brunnerworks boasts a creative and striking office.   Students will hear from several different Brunnerworks professionals about the types of career paths available to them.

4:00pm - 4:30pm
Student Departure
Drop-Off / Pick-Up For Commuters
Commuter students should be dropped off each day in our designated "Drop-Off Zone".
This zone is located at
330 Boulevard of the Allies, Pittsburgh, PA 15222
. Parents and guardians will pull into the lot, drop off their student, and exit down First Avenue. Additional details will be sent to registered participants prior to camp starting. To view a campus map of our University, 
click here
.
Payment Information
All payments are due May 28, 2023. 

Registration and payments will be handled through our easy, user-friendly online registration platform, CampDoc. Visa, Mastercard, Discover and Electronic Checks are accepted. Payment plans are available. Students receive a t-shirt, swag bag, and ID holder with their registration. Lunch is included for commuter students. 

Non-Refundable Deposit: 
A non-refundable deposit of $100.00 is required to reserve your space in the program. Please review our FAQs for the most up-to-date information on cancellations and refunds. 

Room/Board Information:
When applicable, residential students receive 3 meals on weekdays and 2 meals on weekends. Commuters receive a daily lunch buffet. All meals take place in our Lawrence Hall Dining Room.


Student Breakdown and Cost

| | |
| --- | --- |
| BREAKDOWN | COST |
| Deposit | $100 |
| Tuition | $400 |
| Total Commuter | $500.00 |
| Add-On: Room/Board | $400 |
| Total Resident  | $900.00 |
Available Discounts:
1. A 30% tuition discount is currently offered to Point Park University employees, alumni, and their immediate family members. Family is defined as yourself, your spouse, and/or your children. Room and board costs are not available for this discount.

2. Enroll a participant in more than one program or register more than one child from the same family to receive $50.00  off your balance. This coupon can only be applied to one program or account.
Radio Studio
Video Studio
Photography Studio
Multimedia Newsroom
Presentation and Gallery Space
Conference Room Space
Office-Sized Simulation Rooms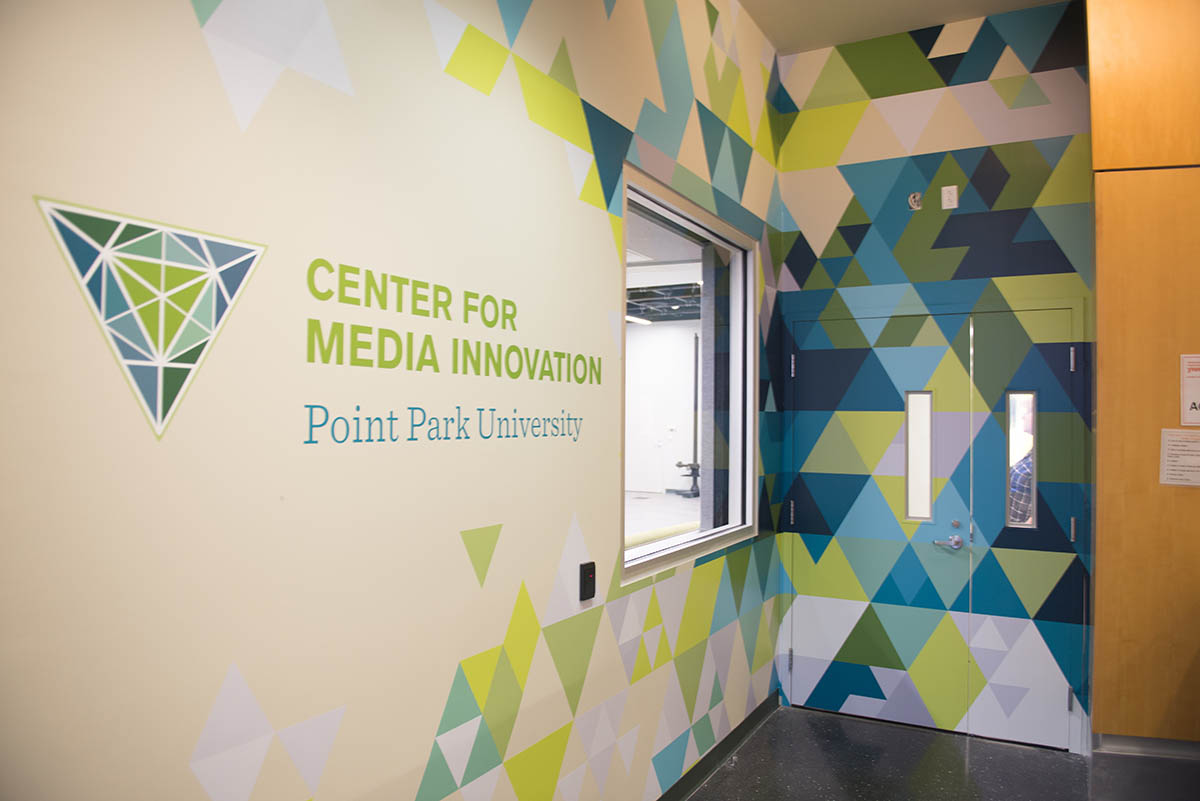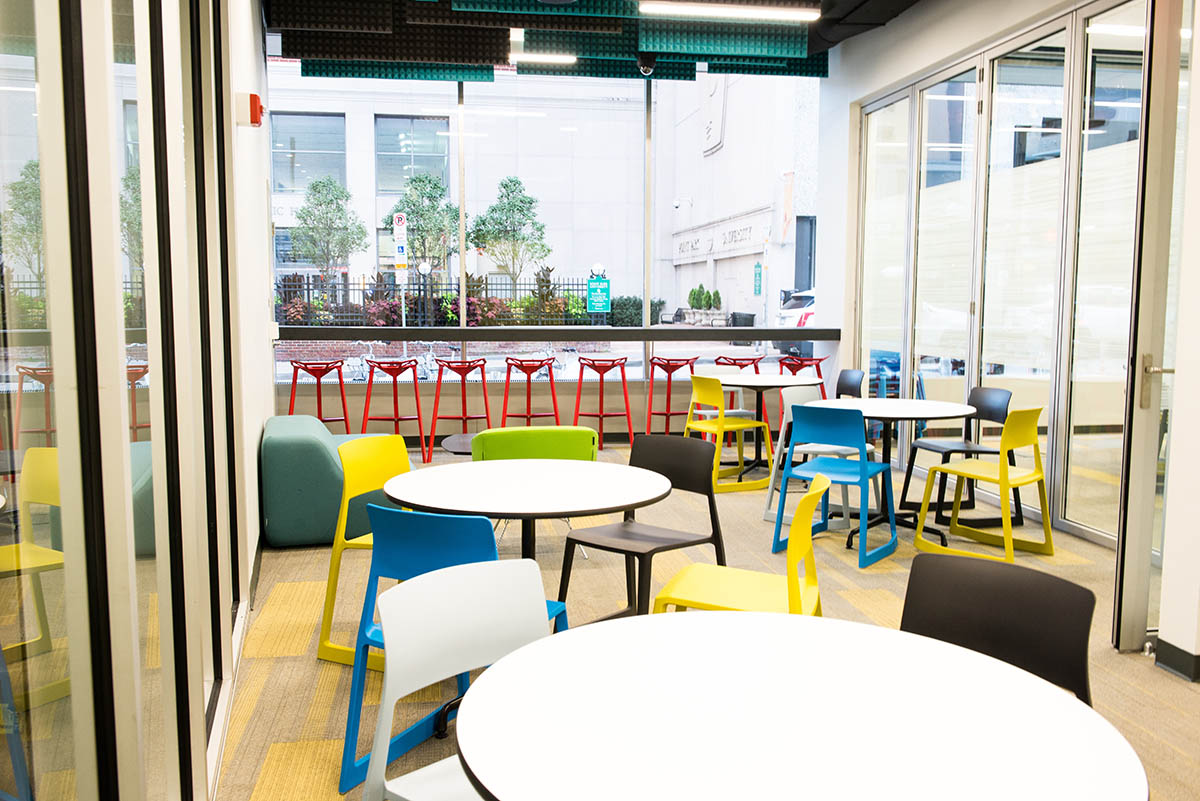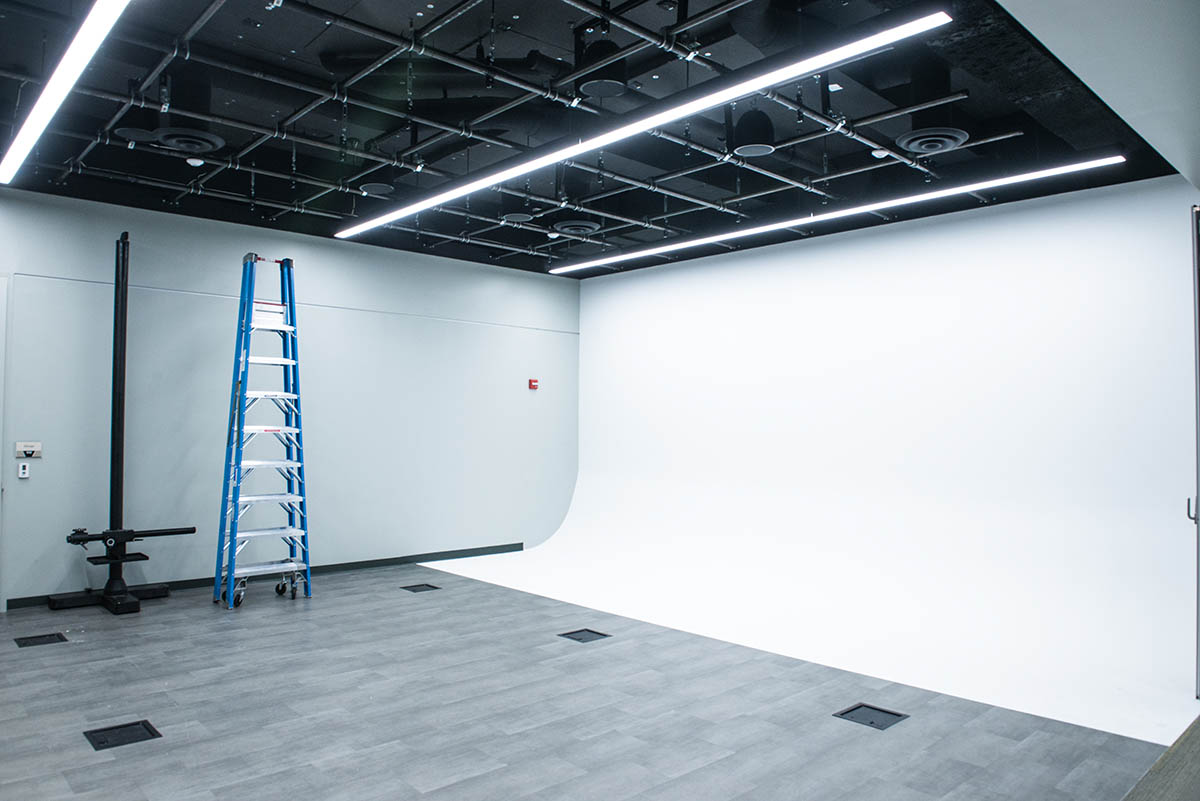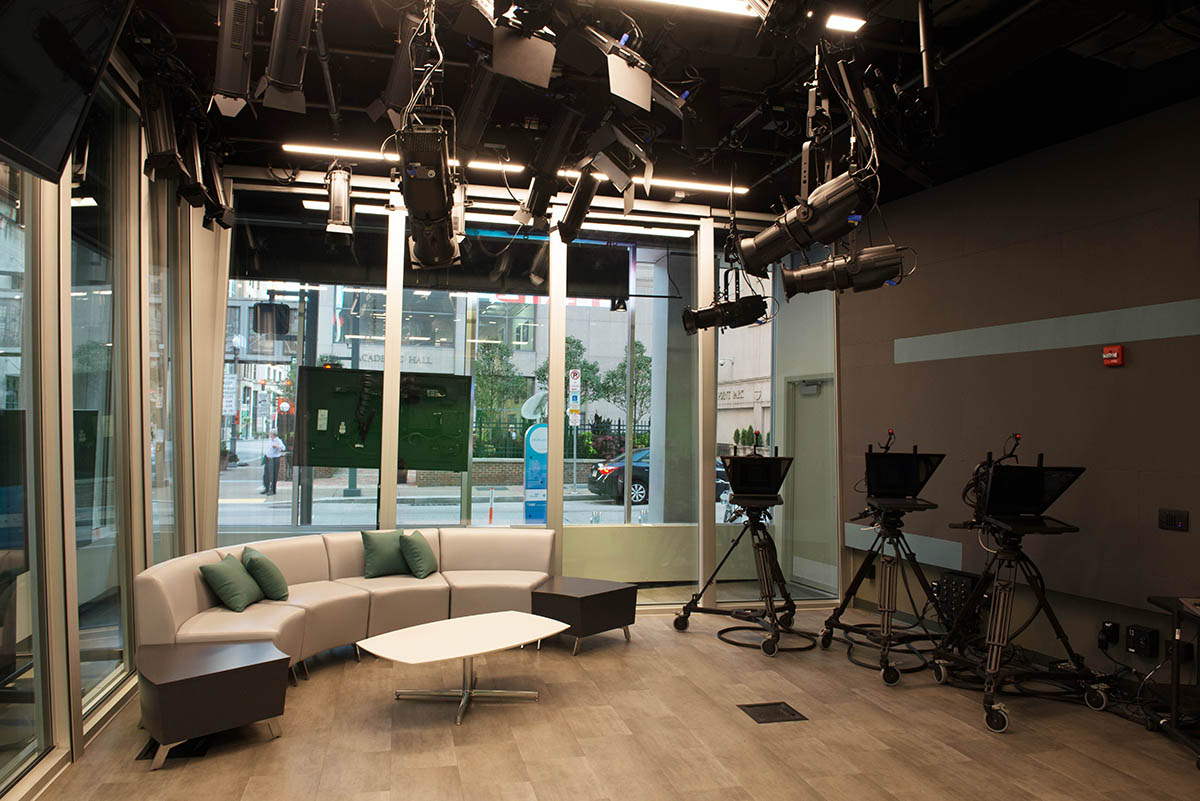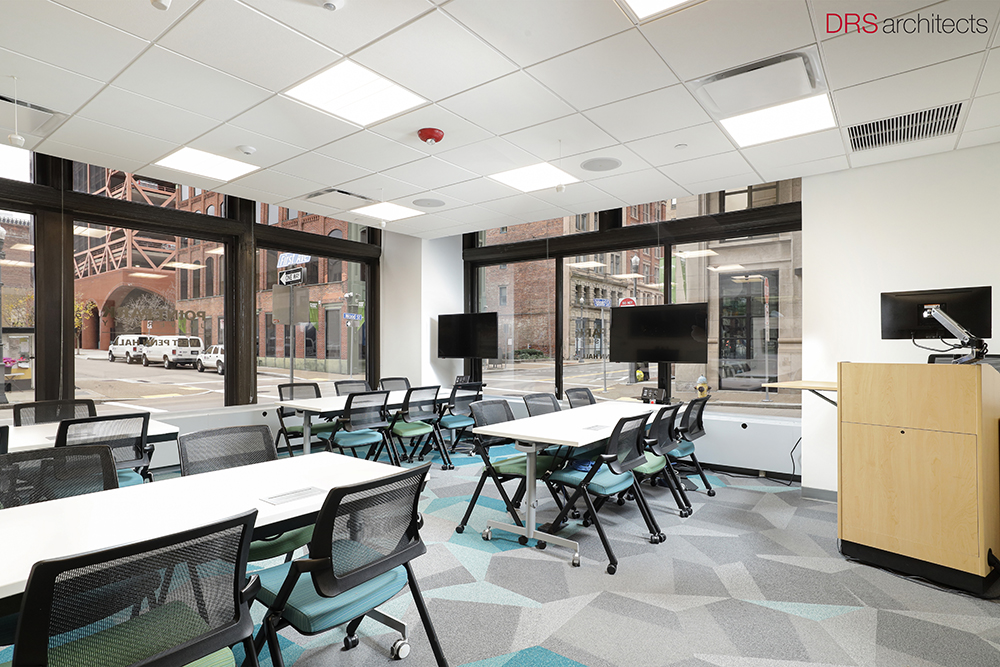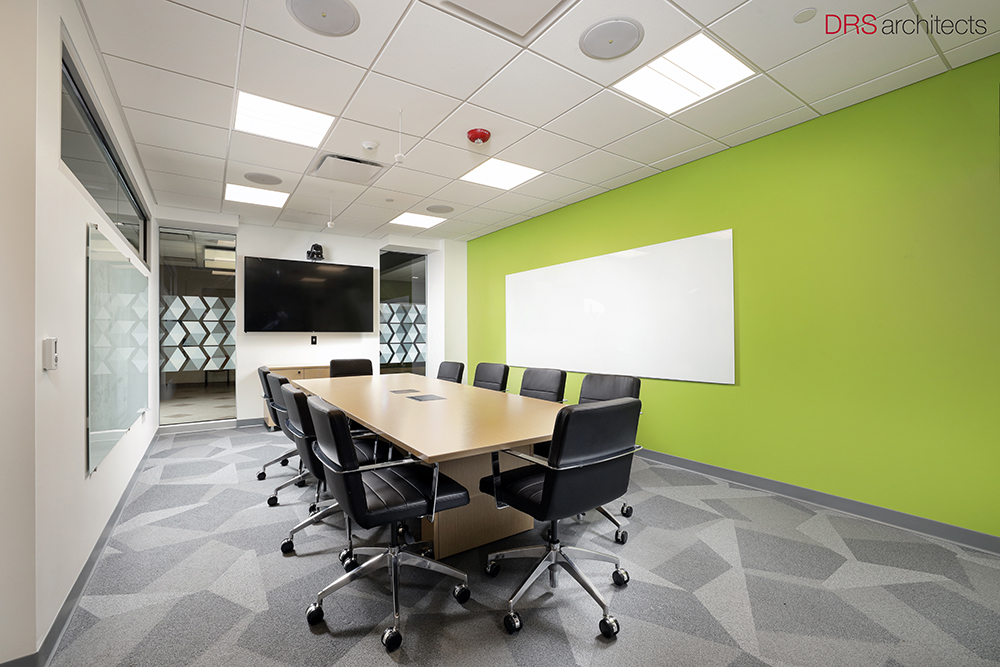 Address: 
Point Park University
201 Wood Street
Pittsburgh, PA 15222
The option to live on campus is available to students at least 14 years old. We will do our best to fulfill roommate requests, but requests are NOT guaranteed. Students will have the opportunity to enter requests during the registration process. 
Each residence hall has multiple points of secure access to student living areas, such as keycards, access codes, and lock and key. Students attending our workshop will stay in Thayer Hall. Thayer Hall offers double and triple occupancy rooms. A packing list will be sent closer to the workshop. Please be aware that bed linens (twin / extra-long linens) will need to be supplied by the student. 
Adult Resident Assistants live on campus to supervise students who are minors. Each RA is responsible for eight to ten minors.
As an undergraduate student at Point Park, you'll have access to opportunities only a world-class city can offer — and few universities can match — for a real-world, career-oriented education. Consider a B.F.A. or B.A. through our School of Communication or a B.S. in SAEM through our Rowland School of Business.