Registration for Summer 2023 is available on
CampDoc
! $50.00 early bird discount available until May 28, 2023. Use code EARLYANIMATION.
2D Animation Intensive
Dive deep into the world of your imagination at one of the region's only animation-focused programs!

Sunday, July 16 - Friday, July 28, 2023 | Resident & Commuter Options




Learn the process and fundamentals of 2D character animation at Point Park University.  Students will explore this art form by using industry-standard software and facilities to make their own animations. This class culminates in a screening of all final projects for family and friends. This intensive is led by Point Park Associate Professor Jonathan Trueblood.


To participate in this exciting program, students must be entering grades 9-12 as of Fall and/or are a recent high school graduate. No prior experience is necessary in order to participate.
This program is open to the first 18 students who complete the registration and pay their deposit. 
Important Dates:


Residential and Commuter Check-In: Sunday, July 16 from 1pm - 4pm

4:00pm: Student Orientation
6:00pm: Dinner
7:00pm: Meet n' Greet


Program Start Date: Monday, July 17 
Program End Date: Friday, July 28

Animation Showcase: Friday, July 28 @ 4:00pm

Residential Move-Out: Friday, July 28 (evening) or Saturday, July 29 (morning)



Class Outlook:
Classes will be held Monday - Friday from 9:30am - 3:30pm, with a 1-hour lunch break. Each day will consist of lectures and hands-on work in computer labs. There will be screenings of animated works throughout the week.
The program will conclude with a showcase of student projects on the evening of Friday, July 28 in the Screening Room located in our West Penn building. 
Check out an excerpt of the schedule from our program below. Please note that this schedule is subject to change at any time at the discretion of the instructor. 
Day 1:
9:30am - 12:30pm: Class Intro. / What is Animation? / Screening of Works
12:30pm - 1:30pm: Lunch 
1:30pm - 2:30pm: 12 Principles of Animation / Movement
2:30pm - 3:30pm: Introduction to ToonBoom Software / Workshop Time 
Day 2:
9:30am - 10:30am: Character Design
10:30am - 12:30pm: Workshop Time 
12:30pm - 1:30pm: Lunch
1:30pm - 3:30pm: Workshop Time (Walk Cycles)
Day 3:
9:30am - 10:30am: Visual Development
10:30am - 12:30pm: Workshop Time (Layering and Backgrounds) 
12:30pm - 1:30pm: Lunch
1:30pm - 3:30pm: Workshop Time
Day 4:
9:30am - 10:30am: Character Action and Manipulation
10:30am - 12:30pm: Workshop Time 
12:30pm - 1:30pm: Lunch
1:30pm - 3:30pm: Workshop Time 
Day 5:
9:30am - 11:30am: Special Effects Animation
11:30am - 12:30pm: Workshop Time 
12:30pm - 1:30pm: Lunch
1:30pm - 3:00pm: Workshop Time (Walk Cycles)
3:00pm - 3:30pm: Week 1 Wrap-Up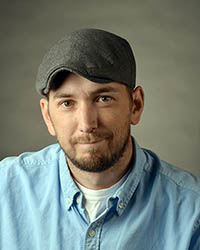 Animating a Career
After obtaining in bachelor's degree at Edinboro University, Jonathan Trueblood moved to New York City where he worked for several different motion graphic studios. It was there where he worked with companies such as MTV and ESPN to create short animations and effects for their shows. He specifically remembers working on animations and video clips that played during the commercial breaks for popular shows on MTV such as Viva La Bam and Pimp My Ride. He was also part of a team that made ten-second animated clips to promote up and coming bands on MTV.
"In a year, we probably made about 180 to 200 of those 10-second animations. That was a really fun product."
Jonathan has also created animation effects for large companies like BP, American Express and the NFL Network. However, of all the exciting projects he has been a part of, the project that stands out in Jonathan's memory is one he and his former Point Park students made for TED Talks that received a lot of positive feedback.
Animating the Lives of Others
Jonathan became passionate about teaching when he was a graduate teacher's assistant at Carnegie Mellon. Jonathan gets the most satisfaction when he sees that students are learning, working hard and setting themselves up to join the workforce after graduation. Jonathan remarked that the students who work hard and log the most hours in the computer room are often times the ones who end up working for companies like Disney and Pixar.
"The work that you did, the hours that we spent in my office, the critiques and discussions we had, when that stuff pays off, that's the best feeling."
Old School at Heart
Growing up, Jonathan remembers seeing two specific films with his grandmother that first inspired him to work in animation. Those films were Who Framed Roger Rabbit and The Lion King. These groundbreaking films made him want to draw something that would come to life and generate a reaction from the audience.
Jonathan prefers the hand-drawn, traditional, 2D animation over 3D animation because it is the form he grew up watching and that inspired him to get into the field. 1940s and 50s cartoons and classic Disney movies showcase the human touch that 3D animation, however impressive, lacks.
"I love some of the things that you can do with 3D, but actually getting the pencil smudges on your hand, touching the paper, and crinkling the paper, you can't get with 3D that you can get when you animate by hand."
Payment Information:
All payments are due before the start of the program.

Registration and payments will be handled through our easy, user-friendly online registration platform, CampDoc. Visa, Mastercard, Discover and Electronic Checks are accepted. Payment plans are available. Students receive a t-shirt, swag bag, and ID holder with their registration. 


Non-Refundable Deposit: 
A non-refundable deposit of $200.00 is required to reserve your space in the program. Please review our FAQs for the most up-to-date information on cancellations and refunds.

Room/Board Information:
When applicable, residential students receive 3 meals on weekdays and 2 meals on weekends (19 meals total per week). Commuters receive a daily lunch buffet. All meals take place in the Lawrence Hall Dining Room.
| | |
| --- | --- |
| BREAKDOWN | COST |
| Deposit | $200 |
| Tuition | $1,125 |
| Total Commuter | $1,325.00 |
| Add-On: Room/Board | $1,225 |
| Total Resident | $2,550.00 |

Available Discounts:
1. A 30% tuition discount is currently offered to Point Park University employees, alumni, and their immediate family members. Family is defined as yourself, your spouse, and/or your children. Room and board costs are not available for this discount.
Welcome to our

 

campus!


All classes will be held on campus at Point Park University.
Animation classes take place in West Penn Animation Labs.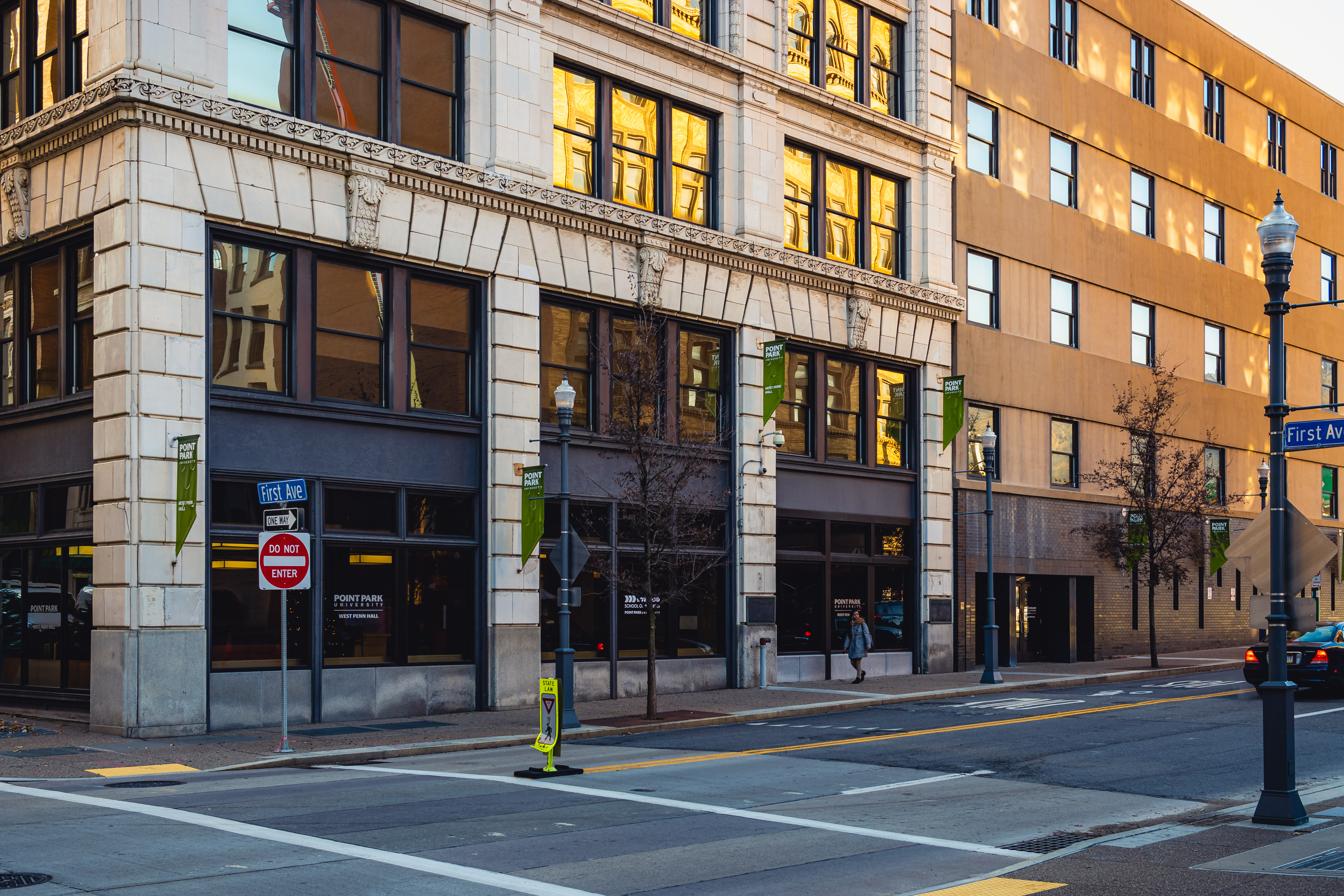 Address: 
Point Park University
201 Wood Street
Pittsburgh, PA 15222
Animation Suites
Students do not need to bring a laptop to this intensive. Point Park University will supply all necessary equipment with software to be successful in the program.

Students will work and learn in two individual PC-Animation Suites with access to: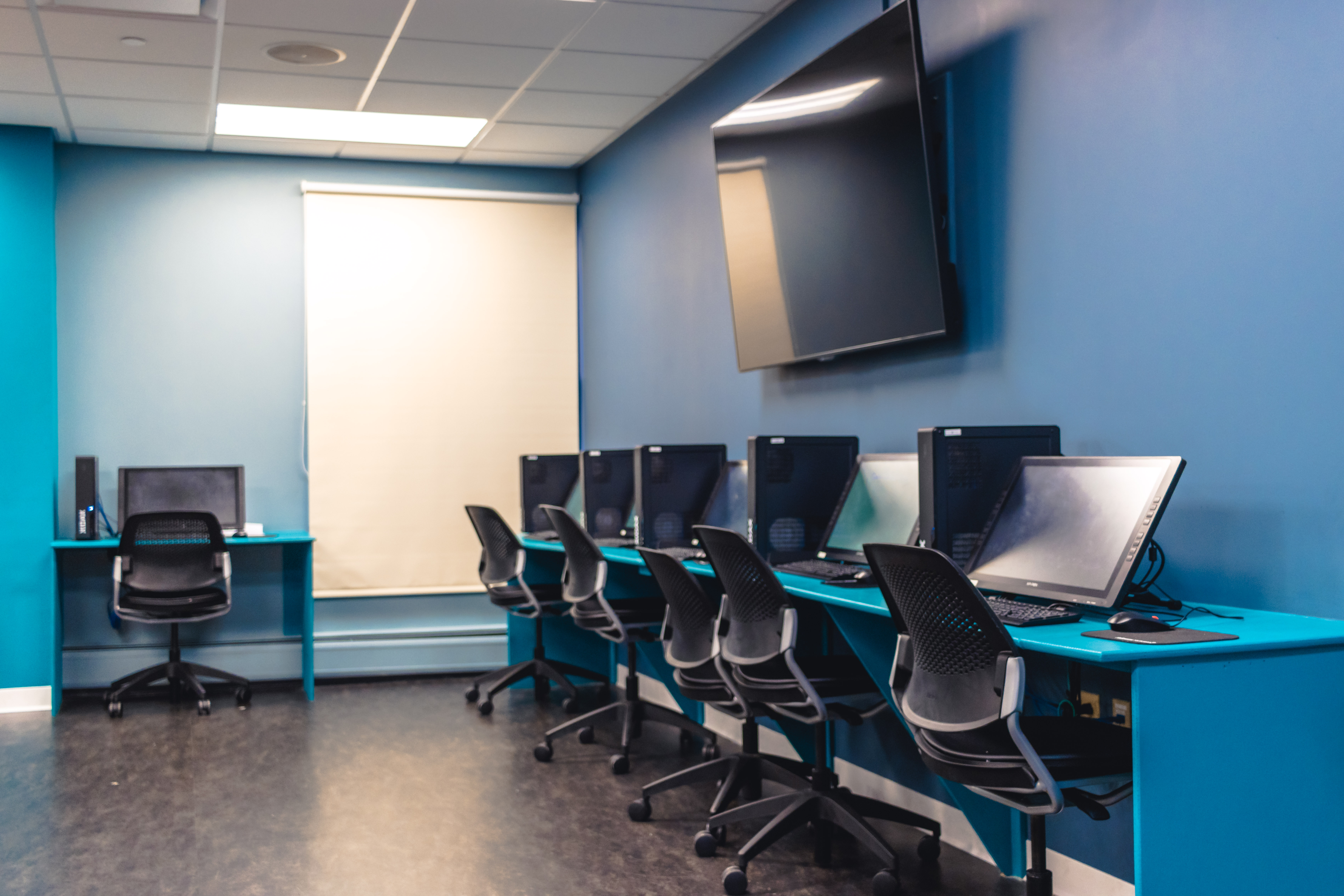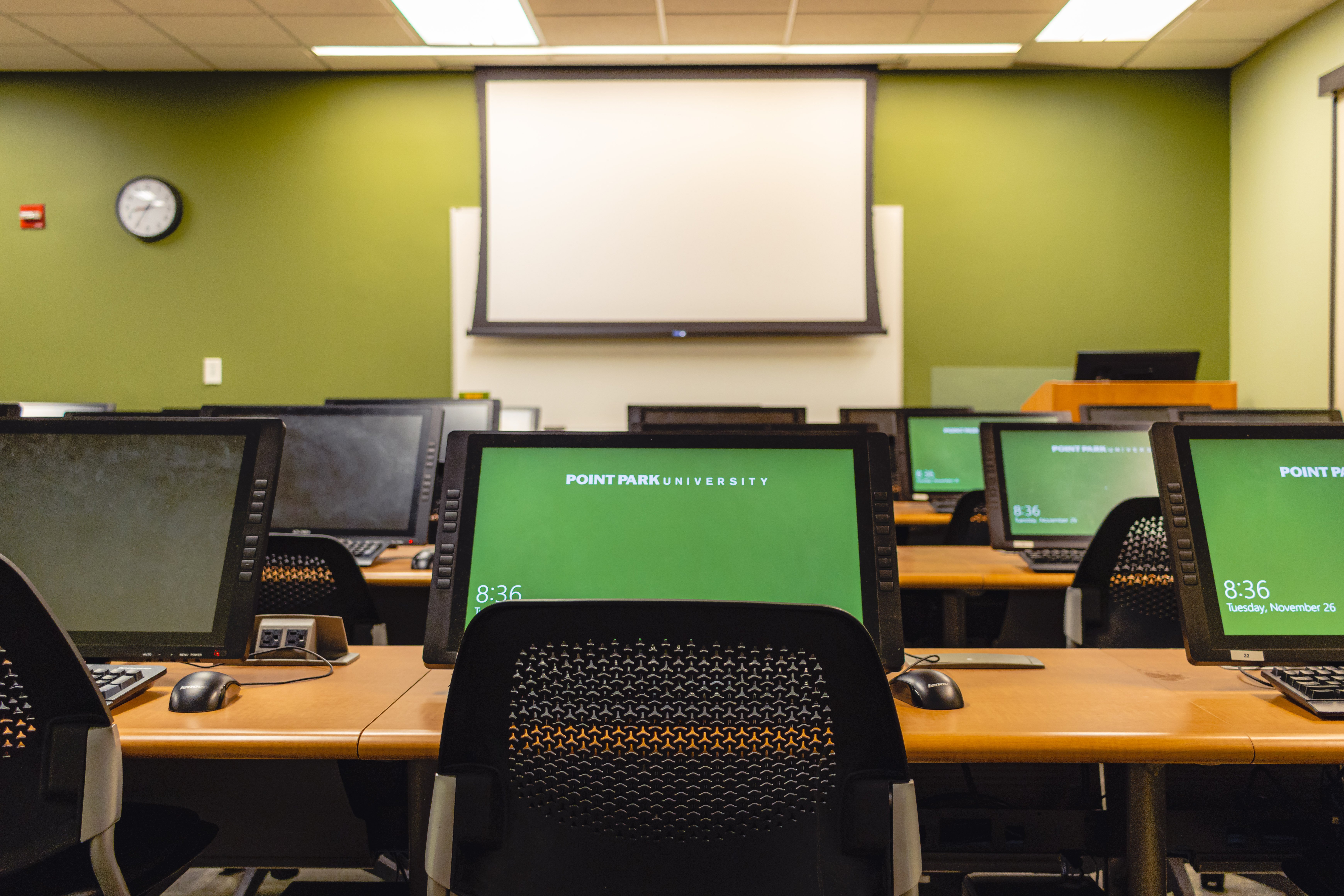 The option to live on campus during 2D Animation is available to students at least 14 years old.
We will do our best to fulfill roommate requests, but requests are NOT guaranteed. Students will have the opportunity to enter requests during the registration process. 
Each residence hall has multiple points of secure access to student living areas, such as keycards, access codes, and lock and key. 
Adult resident advisers live on campus to supervise students who are minors. Each adviser is responsible for eight to ten minors. Parents of participating students or current Point Park students may apply to serve as a resident adviser. A limited number of positions are available. Interested parties should reach out to our department for more information. 
Several students shared why they chose to attend this year's camp, what they learned and what it was like to spend the week on a college campus. Read on to learn more!

Meet Luke Tiday, Cumberland Valley High School
"I chose to attend the animation camp at Point Park to learn about traditional animation and to learn the techniques that could transfer to other types of animation.  This camp was worth every penny."

Meet Eva Vislisel, Pittsburgh Creative and Performing Arts School
"The traditional animation camp was fun, interesting and stimulating! If you're interested in learning more about animation, this camp is very informative and allows your creativity to flourish."

Meet Aiden St. Clair, Ward Melville High School
"Animation camp was fun, constructive and a great start for me to learn the basics of animation. I liked working on the 2D animations because I learned how to make my art come alive."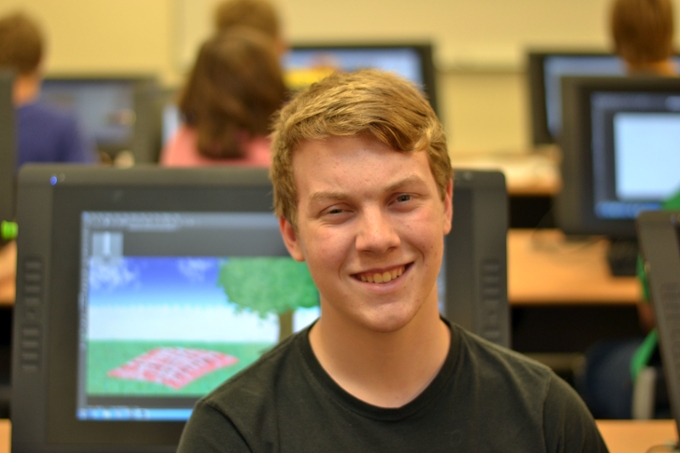 Meet David Coole, Tunkhannock Area High School
"It was an interesting experience being on a college campus in Downtown Pittsburgh for someone such as myself who lives in a rural area. I really liked being in an environment where my classmates appreciated and enjoyed animation as much as I do."
As an undergraduate student at Point Park, you'll have access to opportunities only a world-class city can offer — and few universities can match — for a real-world, career-oriented education. Consider a B.F.A. or B.A. in Animation and Visual Effects.