Registration for the 2022 program is expected to open beginning Tuesday, January 18, 2022. 
Camp Hollywood
Actor. Producer. Director. Take on every role as you and your colleagues craft your own cinematic masterpieces.

Sunday, July 10 - Thursday, July 21, 2022 | Residential or Commuter Options

Camp Hollywood introduces students to the essentials of making great movies. During this two-week intensive, students will write, direct and edit their own short films using professional equipment. At the end of the camp, student films will be screened at a mini film festival open to family and friends. This intensive is led by Point Park Professor, Fred Johnson.
To participate in this exciting program, students must be entering grades 9-12 as of Fall. No prior experience is necessary in order to participate.
This program is open to the first 12 students who complete the registration and pay their deposit. 
Please note: Class content may contain clips from R-Rated films.
Important Dates:

Residential Move-In: Sunday, July 3 from 1pm - 4pm
Residential & Commuter Orientation: Sunday, July 3 from 4:30pm - 5:30pm 
Program Start Date: Monday, July 4 
Program End Date: Thursday, July 15
Residential Move-Out: Thursday, July 14 (evening) or Friday, July 15 (morning)
Class Outlook:
Coming Soon!

The program will conclude with a showcase of student projects on the evening of Thursday, July 14 in the GRW Theatre located in the University Center. 
The program will conclude with a showcase of student projects on the evening of Friday, July 16.
The program will conclude with a showcase of student projects on the evening of Friday, July 16. 

Fredrick Johnson has more than 15 years of media production experience, principally in Los Angeles, where his work included productions for MTV, VH1, Ford Motor Company, Coca-Cola, Warner Bros., and Universal Studios Theme Parks. As a writer and director, his work has won many awards and screened at festivals around the world, including the Clermont-Ferrand Film Festival, the Deauville Festival of American Film, the AFI Los Angeles International Film Festival, the Atlanta Film Festival, CineAsia Hong Kong, ShoWest Las Vegas, the One World Human Rights Film Festival (Prague, Czech Republic) and the Pan-African Film Festival (Los Angeles).
Johnson has more than 15 years of experience in media production education, previously at the University of California Los Angeles and the University of Southern California, where he also earned an M.F.A. at the School of Cinematic Arts.
Payment Information:

Registration and payments will be handled through our easy, user-friendly online registration platform, CampDoc. 
Visa, Mastercard, Discover and Electronic Checks are accepted. Payment plans are available.

Students receive a t-shirt, swag bag, and ID holder with their registration. 


Non-Refundable Deposit: 
A non-refundable deposit of $300.00 is required to reserve your space in the program. This amount will be applied to your total balance.  

Room/Board Information:
Residential students receive 3 meals on weekdays and 2 meals on weekends (19 meals total per week). All meals take place in the 
Lawrence Hall Dining Room
.
lncurred Costs
Breakdown
Total Cost:

 

$2,395.00
Tuition
$1,495.00
Room/Board
$900.00

Available Discounts:
1. A 30% tuition discount is currently offered to Point Park University employees, alumni, and their immediate family members. Family is defined as yourself, your spouse, and/or your children. Room and board costs are not available for this discount.
Welcome to our

 

campus!

All classes will be held on campus at Point Park University. Cinema classes take place in the University Center.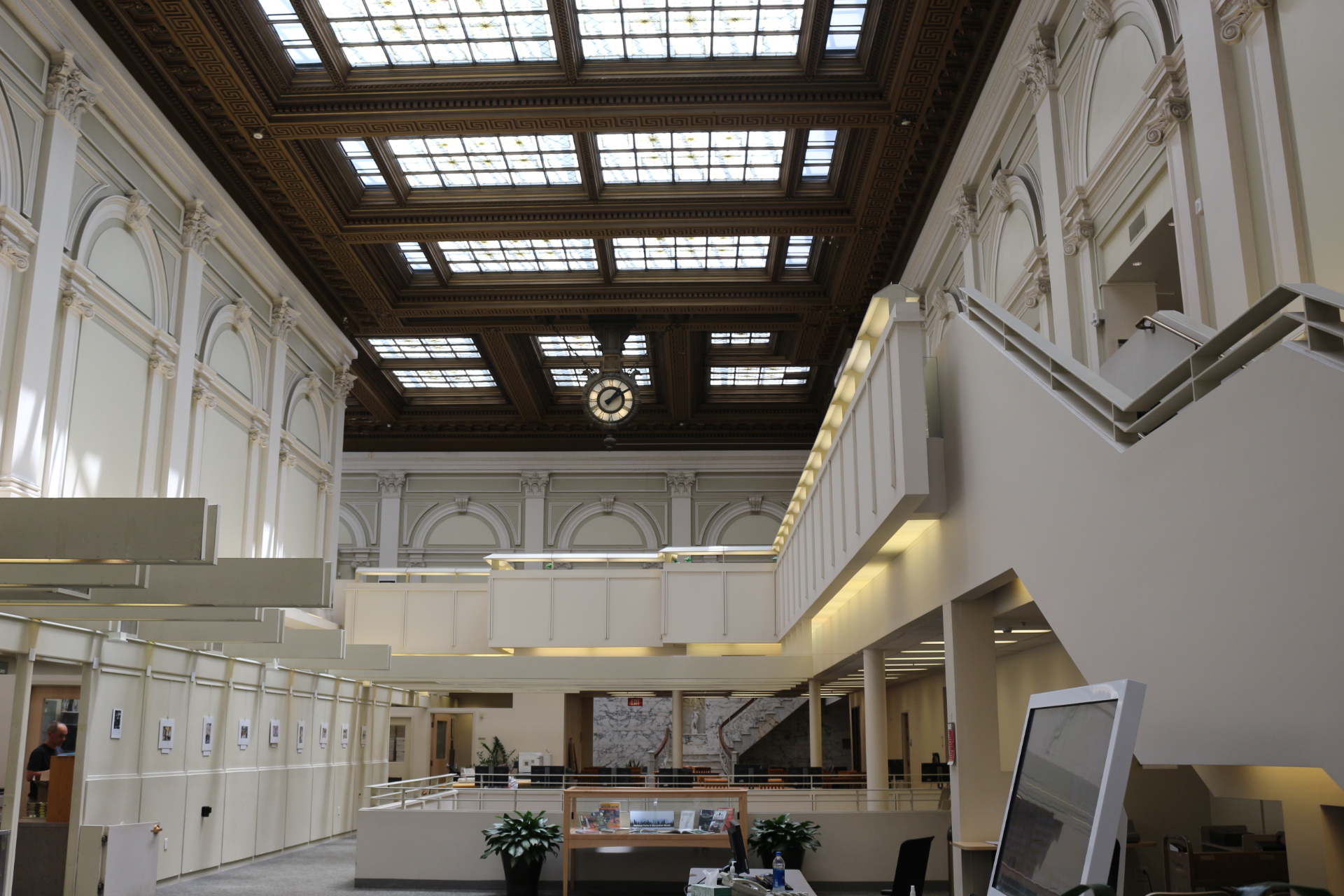 Address: 
Point Park University
201 Wood Street
Pittsburgh, PA 15222



Production Equipment:
Students use state-of-the-art equipment to produce their films. This includes:
• Panasonic DVX200 4k camera package
• Various professional audio recording and rigging equipment including boom poles, mike clamps, wind filters, and more.
iMac Editing Suites:
Students will have unlimited access to computers equipped with the Adobe Creative Suites (including Premiere, After Effects, Lightroom, etc.)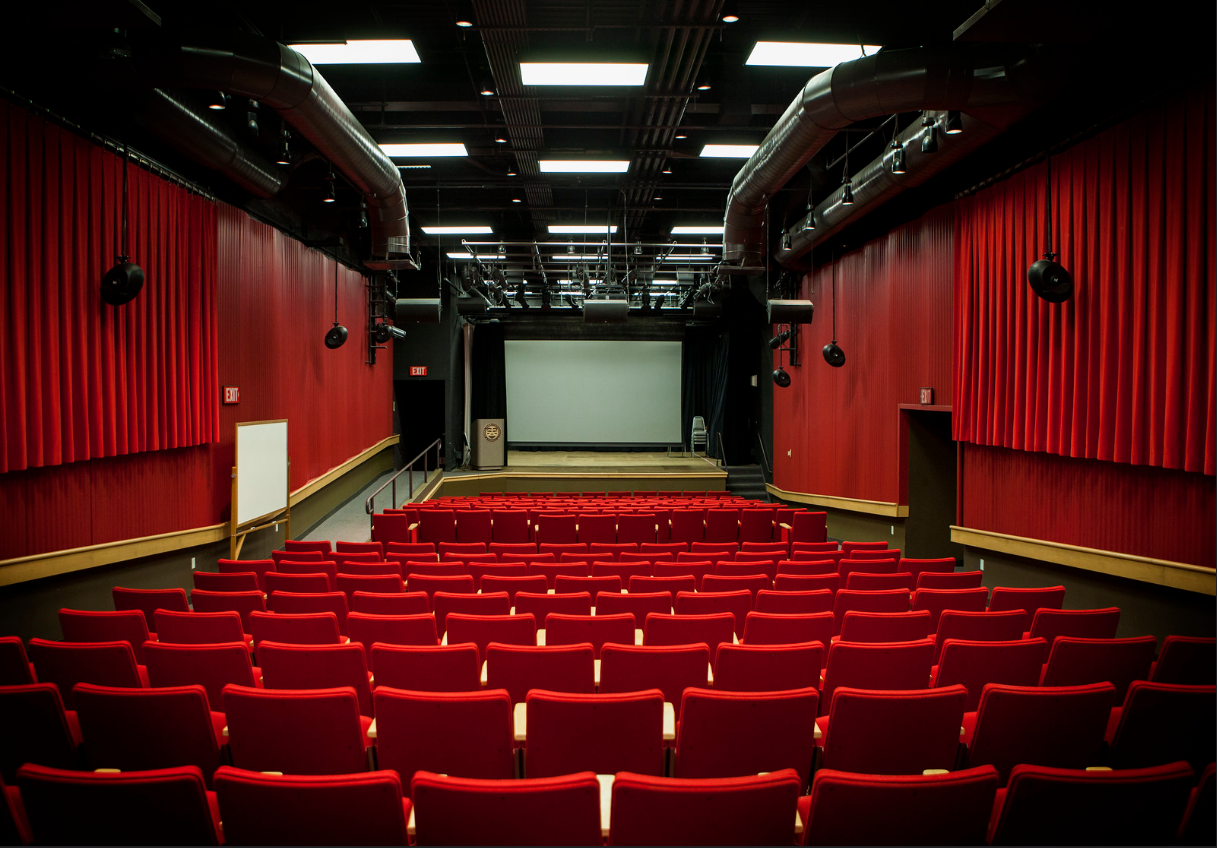 Main Screening Theater
GRW Theater (located in Point Park's University Center,
view campus map
•
High-definition projection
• 
Dolby 5.1 surround sound
The option to live on campus during this program is available to students at least 14 years old.
We will do our best to fulfill roommate requests, but requests are NOT guaranteed. Students will have the opportunity to enter requests during the registration process. 
Each residence hall has multiple points of secure access to student living areas, such as keycards, access codes, and lock and key. 
Adult resident advisers live on campus to supervise students who are minors. Each adviser is responsible for eight to ten minors. Parents of participating students may apply to serve as a resident advisor. A limited number of positions are available. Interested parties should reach out to our department for more information.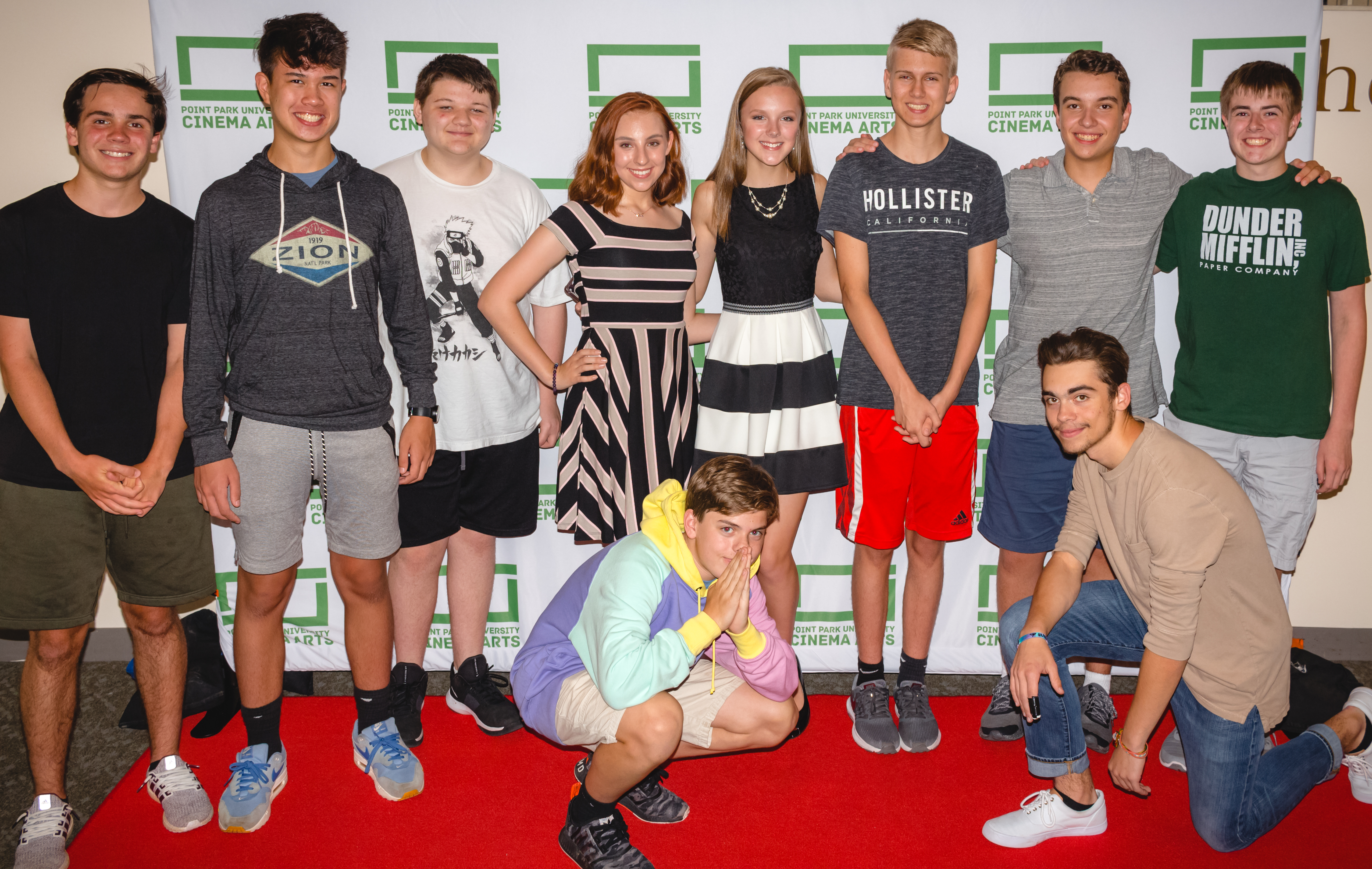 Camp Hollywood Red Carpet Moment
Pictured above are students who participated in our 2019 Camp Hollywood Program. These students presented their 3-minute short films to an audience full of family and friends. 
As an undergraduate, graduate or international student at Point Park, you'll have access to opportunities only a world-class city can offer — and few universities can match — for a real-world, career-oriented education.
Consider a B.F.A. in
Cinema Production
.