The World of Post-Production
Filmmaking doesn't end after the cameras stop rolling. Take a good film and make it exceptional at our Editing Intensive!

Sunday, July 17 - Friday, July 22, 2022 | Residential & Commuter Options
During this five-day intensive, students will learn the art and techniques of cinema editing. Lectures will include screenings and in-class exercises providing students with skills to edit their own productions in Adobe Premiere. This intensive is led by Point Park Part-Time Cinema Arts Faculty, Noel Schermaier and includes a free portable hard-drive.

All students are required to be fully vaccinated (meaning a person has received their primary series of COVID-19 vaccines) in order to participate in our program.
To participate, students must be entering grades 9-12 as of Fall and/or are a recent high school graduate. No prior experience is necessary in order to participate. 

This program is open to the first 16 students who complete the registration and pay their deposit. A waitlist will be created once we reach capacity. 
Please note: class content may contain clips from R-Rated films.
Important Dates:




Residential and Commuter Check-In: Sunday, July 17 from 1pm - 4pm

4:00pm: Student Orientation
6:00pm: Dinner
7:00pm: Meet n' Greet
Program Start Date: Monday, July 18 
Program End Date: Friday, July 22

Residential Move-Out: Friday, July 22 (evening) or Saturday, July 23 (morning)
Class Outlook:
Classes will be held Monday - Friday with a 1-hour lunch break on campus. 
Each day will consist of lectures and hands-on lab time.
Monday, July 18
Activity
10:00am - 11:00am
Introductory Session
11:00am - 12:30pm

Lecture:
History of Film Editing

Screening: 
"The Cutting Edge - The Magic of Movie Editing"

12:30pm - 1:30pm
LUNCH
1:30pm - 4:30pm

Workshop:
Hard Drive Formatting, Digital Workflow, Media Management, Touring Premiere Pro CC
Tuesday, July 19
Activity
10:00am - 12:30pm
Lecture:
Role of the Editor, Editing Theory, Aesthetic Choices in Editing
12:30pm - 1:30pm
LUNCH
1:30pm - 4:30pm
Workshop: 
Setting up a Project, Importing Media, Organizing Media, Working with Subclips, Clips, Transitions, Exporting Media
Homework
Edit Short Scene Project
Wednesday, July 20
Activity
10:00am - 12:30pm
Screening and Discuss: Watch Short Scene Projects
Select Final Project to Edit

Lecture:
Approaching the Edit
12:30pm - 1:30pm
LUNCH
1:30pm - 4:30pm
Workshop: 
Creating Titles, Advanced Editing Techniques, Setup Final Project in Premiere
Homework
Begin Editing Final Project
Thursday, July 21
Activity
10:00am - 12:30pm

Lecture:
Sound and Color Theory

Workshop:
Edit of Final Project, Export Rough Cut

12:30pm - 1:30pm
LUNCH
1:30pm - 4:30pm
Rought Cut Screening of Final Projects

Workshop:
Sound and Color
Homework
Continue Editing Final Project
Friday, July 22
Activity
10:00am - 12:30pm
Workshop:
Edit of Final Project
12:30pm - 1:30pm
LUNCH
1:30pm - 3:00pm
Workshop:
Final Edits, Export Projects
3:00pm - 4:30pm
Screen Final Projects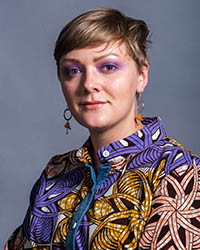 Noel Schermaier, Part-Time Cinema Arts Faculty
Noel Schermaier is a Pittsburgh-based independent filmmaker and digital media artist. She is a 2010 graduate of the B.A. in Cinema Production program at Point Park University. Passionate about all areas of filmmaking, she specializes in post-production picture editing and sound. She is currently working as assistant editor on a Corporation for Public Broadcasting and Vision Maker Media funded feature-length documentary Blood Memory that was released in 2019.
Payment Information:
All payments are due before the start of the program.


Registration and payments will be handled through our easy, user-friendly online registration platform, CampDoc. Visa, Mastercard, Discover and Electronic Checks are accepted. Payment plans are available. Students receive a t-shirt, swag bag, and ID holder with their registration. 


Non-Refundable Deposit: 
A non-refundable deposit of $100.00 is required to reserve your space in the program. Please review our FAQs for the most up-to-date information on cancellations and refunds.

Room/Board Information:
When applicable, residential students receive 3 meals on weekdays and 2 meals on weekends. Commuters receive a daily lunch buffet. All meals take place in our Lawrence Hall Dining Room.
Cost Breakdown

| | |
| --- | --- |
| BREAKDOWN | COST |
| Deposit | $100 |
| Tuition | $595 |
| Total Commuter | $695.00 |
| Add-On: Room/Board | $600 |
| Total Resident | $1,295.00 |
Available Discounts:
1. A 30% tuition discount is currently offered to Point Park University employees, alumni, and their immediate family members. Family is defined as yourself, your spouse, and/or your children. Room and board costs are not available for this discount.
Welcome to our

 

campus!
All classes will be held on campus at Point Park University. Editing classes take place in the West Penn Editing Labs.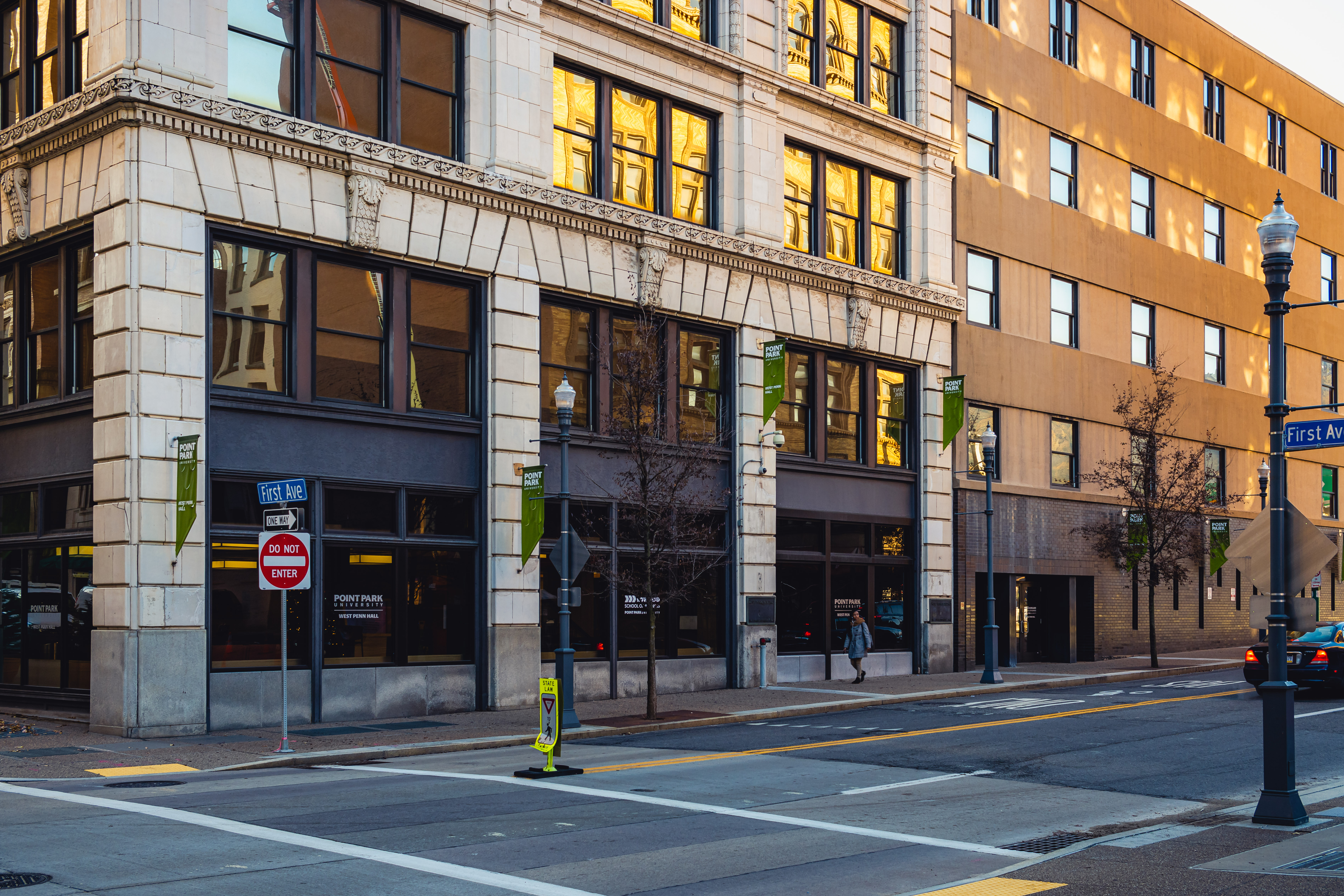 Address: 
Point Park University
201 Wood Street
Pittsburgh, PA 15222
iMac Editing Suites:
Students will have unlimited access to computers equipped with the Adobe Creative Suites (including Premiere, After Effects, Lightroom, etc.)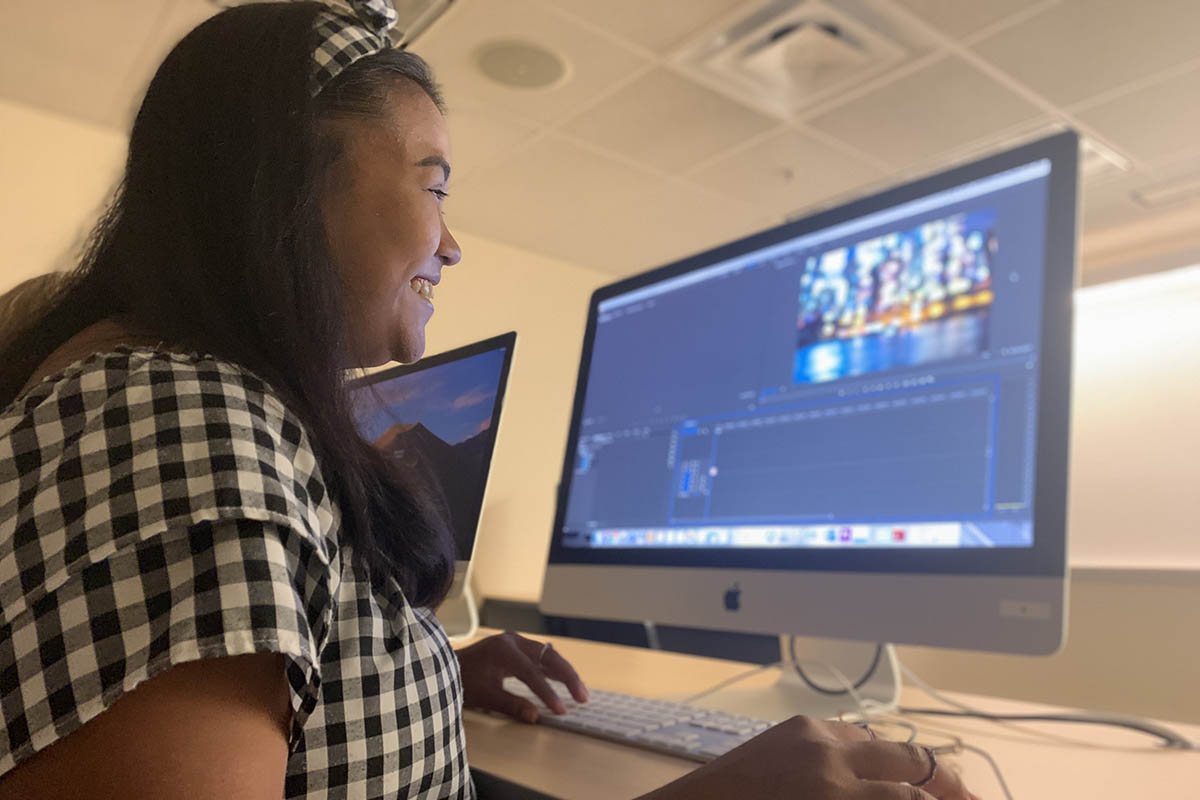 The option to live on campus during this program is available to students at least 14 years old.
We will do our best to fulfill roommate requests, but requests are NOT guaranteed. Students will have the opportunity to enter requests during the registration process. 
Each residence hall has multiple points of secure access to student living areas, such as keycards, access codes, and lock and key. 
Adult resident advisers live on campus to supervise students who are minors. Each adviser is responsible for eight to ten minors. Parents of participating students may apply to serve as a resident adviser. A limited number of positions are available. A limited number of positions are available. Apply Here.
As an undergraduate, graduate or international student at Point Park, you'll have access to opportunities only a world-class city can offer — and few universities can match — for a real-world, career-oriented education. Consider a B.F.A. in Cinema Production.