Registration for Summer 2023 is available on CampDoc! $50.00 early bird discount available until May 28, 2023. Use code EARLYSCREEN.
Screenwriting Intensive
"To make a great film you need three things – the script, the script, and the script." – Alfred Hitchcock

Sunday, June 25 - Friday, June 30, 2023 | Residential & Commuter Options

At this one-week screenwriting intensive, students will be immersed in all elements of storytelling. Students will create their own unique script, collaborate with fellow writers, and depart with the narrative tools to be successful in the evolving multi-platform storytelling world. 

Final Draft Software is included with the program cost.


To participate in this exciting program, students must be entering grades 9-12 as of Fall and/or are a recent high school graduate. No prior experience is necessary in order to participate. 
This program is open to the first 16 students who complete the registration and pay their deposit. A waitlist will be created once we reach capacity.
Please note: Class content may contain clips from R-Rated films.
Important Dates:


Residential and Commuter Check-In: Sunday, June 25 from 3pm - 5pm
5:00pm: ALL Student Orientation (optional for parents) 
Program Start Date: Monday, June 26
Program End Date: Friday, June 30
Residential Move-Out: Friday, June 30 (evening) or Saturday, July 1 (morning)
Class Outlook:
Check out the program schedule from our 2021 session below. Please note that this schedule is subject to change at any time at the discretion of the instructors. 
Monday, June 26
Activity
9:30am - 12:30pm

Review of week's schedule

PAIR OFF! Let's find a way to get to know each other by interviewing one another and answering questions such as what film and TV show has had the most influence on you, etc. Take notes, because once we are done, we will introduce one another! Time to listen.

GET CUED UP! Writing exercise. Let's generate story ideas using visual cues through an array of images. Share!

12:30pm - 1:30pm
LUNCH
1:30pm - 3:00pm

SHORT FILM FESTIVAL

Explore the major dramatic elements of screenwriting as we watch short films.

3:00pm - 4:30pm

BASICS: Elements of dramatic writing & pitching your story.

Writing the short screenplay: simple story, complex characters. How to write a logline for your short film and use it to pitch your story.

HOMEWORK

Prepare a pitch for your short film to present tomorrow!
Tuesday, June 27
Activity
9:30am - 11:30am

WRITING CHARACTER

We will discuss and brainstorm ideas about developing characters. What makes for a compelling protagonist? Favorite tv and film characters. Favorite film or tv antagonist.

 

11:30am - 12:30pm
Share Scenes
12:30pm - 1:30pm
LUNCH
1:30pm - 4:30pm

PITCH SESSION / SCREENPLAY FORMAT REVIEW

Time to pitch your short screenplay idea to the class for feedback. Overview of screenplay formatting (see handout).

 

HOMEWORK

Continue writing your script. 
Wednesday, June 28
Activity
9:30am - 12:30pm

 SMALL GROUP WORKSHOPS

Discuss your script-in-progress with instructors and fellow group members. Continue writing/revising your 7 to 10-page script.

12:30pm - 1:30pm
LUNCH
1:30pm - 4:30pm
CREATIVE SURPRISE
HOMEWORK

Complete your 7 to 10-page script!
Thursday, June 29
Activity
9:30am - 10:00am

Point Park Admissions Session

10:00am - 12:30pm

SCRIPT-A-PALOOZA!

It's time to hear our creative work out-loud. Cast group members for a reading of your script.

12:30pm - 1:30pm
LUNCH
1:30pm - 4:30pm

SCRIPT-A-PALOOZA (continues)!
Friday, June 30
Activity
9:30am - 12:30pm

SURPRISE PROJECT WORKSHOP

12:30pm - 1:30pm
LUNCH
1:30pm - 3:30pm

Readings, Readings, Readings...

Here's your chance to present your radical, revolutionary, world-expanding surprise project.

3:30pm - 4:30pm

Wrap up, say our goodbyes! Stay connected :)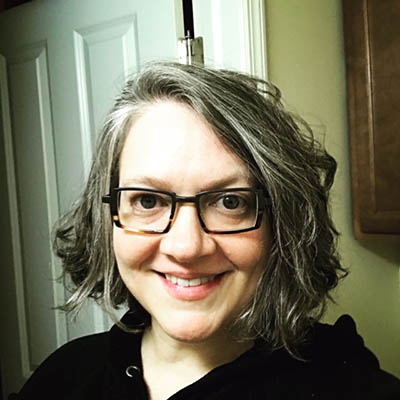 Molly Rice is a playwright, songwriter and experience designer whose work  gravitates toward unusual collaborations, offbeat musicality and site-specific attempts at enchantment. Her projects have been developed/ produced in NYC (the Public, Playwrights Horizons, Rattlestick, Women's Project, NYTW, HERE, NYU/ Tisch, New Georges, Soho Rep) and nationally (American Repertory Theater, Montana Rep, Kitchen Dog Theater, Hangar Theater, Salvage Vanguard, Trinity Rep, Bricolage Production Company). Her work has been published by American Theater Magazine, Kenyon Review, Heinemann Press, Clarkson Potter Press, Indie Theater Now, LooseChange.com, DEVICE.com and Play: A Journal, and she's enjoyed residencies at Tofte Lake, Pilot Balloon Church House, Voice and Vision, Hangar Theater, Missoula Colony, Yale/ P73 Residency, America-In-Play, Bartlett Island Retreat, and Women's Project Lab. Molly earned her MFA from Brown University and has taught at Brown, Kenyon College, Marymount Manhattan College, Montclair State, and Pace University, where she created the curriculum for a multi-genre BA Program entitled "21st Century Storytelling: Writing for Theater, Film and New Media". She now teaches in the Carnegie Mellon University School of Drama and in the new Point Park University Writing for Stage and Screen MFA, for which she helps to develop the curriculum.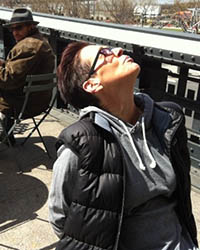 Elise D'Haene is a novelist, screenwriter and editor. Among her screen credits, she was a writer on Disney's The Little Mermaid II and penned several episodes of the Showtime series Red Shoe Diaries and Chromium Blue. She was a story editor for the NBC series Wind on Water and has written or co-written dozens of pilot scripts for Disney, FOX, FX, NBC and ABC, among others. She also wrote several feature films and was a writer on the feature Sunstorm. Her first novel, Licking our Wounds, won the Small Press Book Award at Book Expo in Chicago and she won the Hemingway Award for her short story, Married. D'Haene has two television series in development, Tell Me Everything and Luna Bay.
Payment Information:
All payments are due before the start of the program. 


Registration and payments will be handled through our easy, user-friendly online registration platform, CampDoc. Visa, Mastercard, Discover and Electronic Checks are accepted. Payment plans are available. Students receive a t-shirt, swag bag, and ID holder with their registration. 


Non-Refundable Deposit: 
A non-refundable deposit of $100.00 is required to reserve your spot in the program. Please review our FAQs for the most up-to-date information on cancellations and refunds. 

Room/Board Information:
When applicable, residential students receive 3 meals on weekdays and 2 meals on weekends. Commuters receive a daily lunch buffet. All meals take place in our Lawrence Hall Dining Room.


| | |
| --- | --- |
| BREAKDOWN | COST |
| Deposit | $100 |
| Tuition | $575 |
| Total Commuter | $675.00 |
| Add-On: Room/Board | $650 |
| Total Resident | $1,325.00 |

Available Discounts:
1. A 30% tuition discount is currently offered to Point Park University employees, alumni, and their immediate family members. Family is defined as yourself, your spouse, and/or your children. Room and board costs are not available for this discount.
Welcome to our

 

campus!

All classes will be held on campus at Point Park University. Classes take place in the University Center. Students will find inspiration in this historic on-campus location under the guidance of established screenwriting professionals.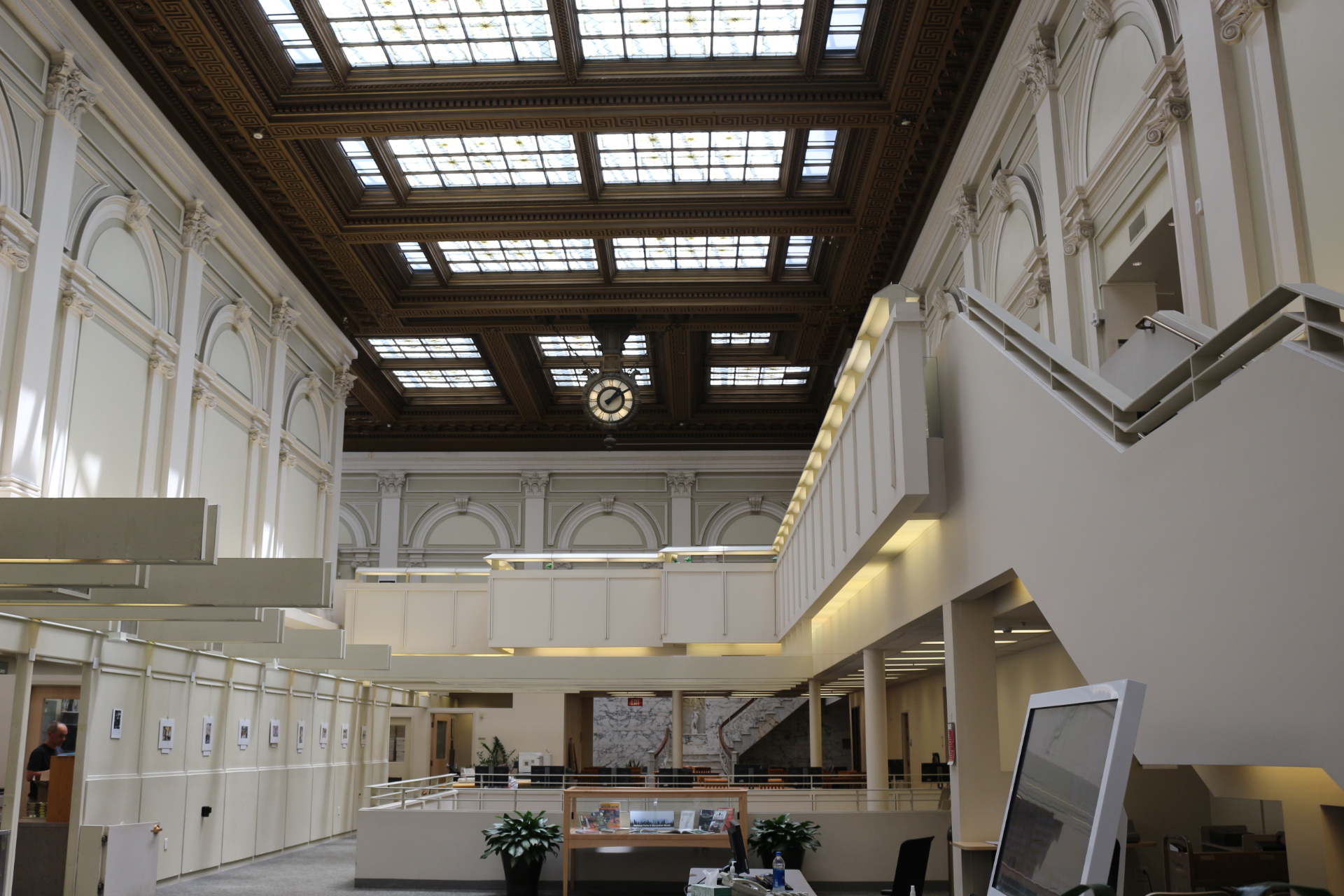 Address: 
Point Park University
201 Wood Street
Pittsburgh, PA 15222

Equipment
Students are encouraged to bring their own laptop to our program. If students do not have access to a laptop, please notify the Department of Community and Summer Education to obtain a lender.
Once registered and paid, each student will receive a unique access code to download Final Draft onto their laptops ($130 value). It is important that this software is downloaded PRIOR to the start of the intensive.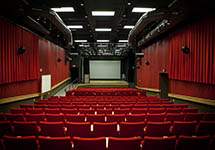 Main Screening Theater
Seats 215 people
High-definition projection
Dolby 5.1 surround sound
The option to live on campus during this program is available to students at least 14 years old.
We will do our best to fulfill roommate requests, but requests are NOT guaranteed. Students will have the opportunity to enter requests during the registration process. 
Each residence hall has multiple points of secure access to student living areas, such as keycards, access codes, and lock and key. 
Adult resident advisers live on campus to supervise students who are minors. Each adviser is responsible for eight to ten minors. Parents of participating students or current Point Park students may apply to serve as a resident adviser. A limited number of positions are available. Interested parties should reach out to our department for more information. 
As an undergraduate student at Point Park, you'll have access to opportunities only a world-class city can offer — and few universities can match — for a real-world, career-oriented education. Consider a B.F.A. or B.A. in Screenwriting.