Thank you so much for supporting us virtually this summer!! To watch some of our recorded sessions, please visit our Vimeo page
HERE
. We look forward to seeing everyone in 2021.
Online Summer Webinars
This summer season, don't distance yourself from learning! Join us for one of our many free virtual sessions. We can't wait to see what you create!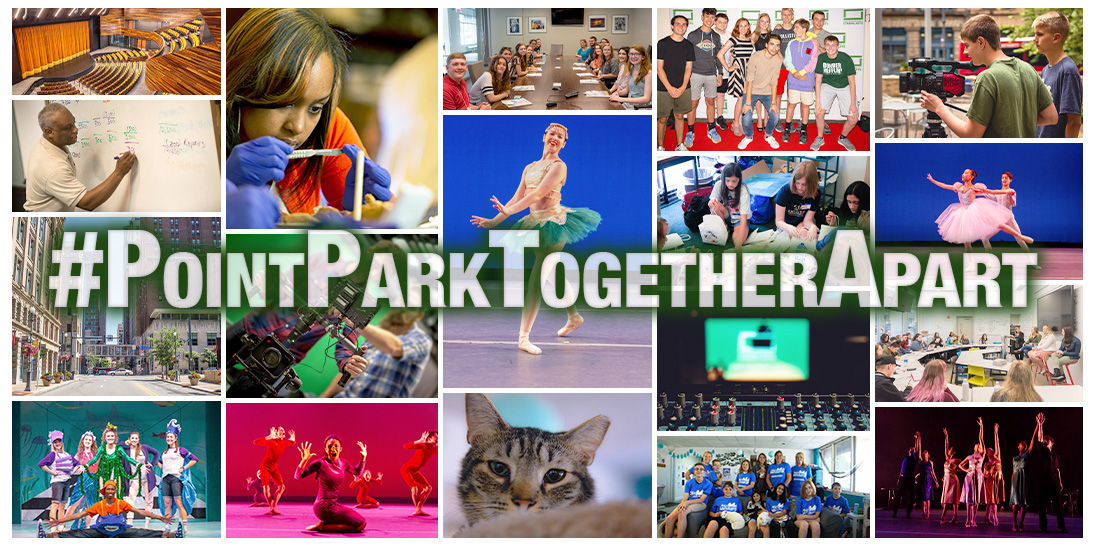 Advance your professional skills with exclusive learning opportunities that help invigorate the spirit of connection and illuminate a forward path towards your next adventure. Thanks for joining us!
All participants will need to register to reserve their spot. No fees are associated with our webinars and there is no limit to how many you can attend. Please be aware that some webinars have a set capacity for the number of participants. Once full, you will no longer be able to register .  
Attendees will register once and then choose one or more occurrences to attend. 
The participants first / last name, email address, age range and general location will be required during the registration. Please note that the majority of programming is designed for both students and adults who want to continue learning. 
Students will need access to the internet and the ability to join with audio and video.
All sessions will be delivered via
Zoom
, an online and mobile meeting solution. We recommend that you download the platform prior to the start of your webinar(s) to become more familiar. To download this free software, please visit
HERE.
By clicking Register, you agree to Point Park University's Terms of Use Agreement, Privacy Policy, Cookie Policy, and Acceptable Use Policy. You also agree to abide by Point Park University's Code of Student Conduct and Non-Discrimination, Equal Opportunity, and Diversity Initiatives.
The Terms of Use Agreement, Privacy Policy, Cookie Policy, and Non-Discrimination, Equal Opportunity, and Diversity Initiatives can be found
here
.
The Acceptable Use Policy can be found
here
.  
The University Code of Student Conduct can be found in the
Student Handbook
.
Upon registration, I consent to Point Park University's use of my name, image, likeness, voice, biographical information, or other identifying aspects of my work pursuant to the photo release contained within Point Park University's Student Handbook. The Student handbook can be found
here
.

(Include "Online Webinars" in the subject line of emails)
2020 Summer Reviews


Federica Baila, Argentina
International Summer Dance, 6/10/2020
"WHAT? OMG IM SCREAMING! THANK YOU SO MUCH FOR THIS OPPORTUNITY, FOR BRINGING POINT PARK TO OUR HOMES. I'm thrilled to begin with the classes and to be part of this community. I'm really thankful for this gift"

Martin Garciarena, Argentina
Audition Bootcamp, 6/29/2020
"I wanted to congratulate all the team that is supporting this wonderful online program. It shows the dedication and professionalism in the classes. I'm telling everyone how good the quality and level of Point Park is. Besides, the kindness and cordiality of the whole team is remarkable."

Ro Musach, Florida
Smartphone Filmmaking, 7/3/2020
"I am so happy to be enrolled in the program. The classes are amazing."

Ilona Andrasfalvy (Parent of Kalman), Mexico
International Summer Dance, 7/3/2020
"Thank you for this amazing opportunity for my son. These weeks meant so much to him, and we are so grateful with all the teachers, the accompanists, and everybody who made this workshop come true. Thank you, with all my heart for giving my son the opportunity to learn. It has been more than a workshop, it has been a life changing experience, a milestone in a young dancer´s life."

Monica Ritter, Pennsylvania
Mental Health for Dancers, 7/9/2020
"I just wanted to tell you how much I enjoyed yesterday's workshop on confidence for dancers with Kirsten. Every piece of content in that workshop was so valuable, not just for dancers in auditions, but in their job search and in life. "

Gianna Laurita, Pennsylvania 
Screenwriting Fundamentals, 7/10/2020
"Thank you! I really enjoyed your class, your advice, and everything in between!"