New Pittsburgh Playhouse is taking shape in downtown Pittsburgh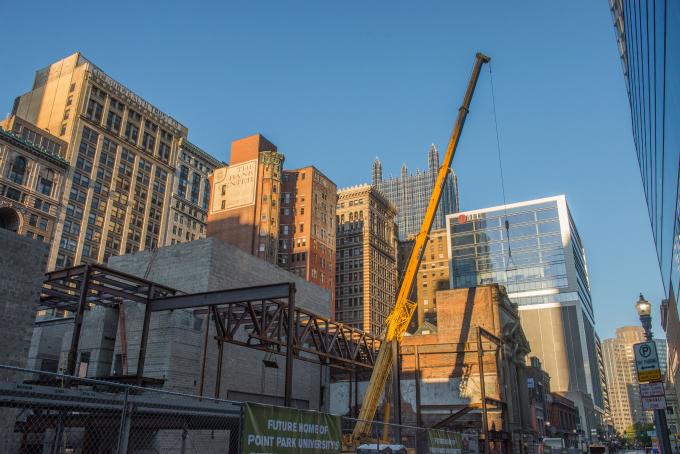 The Point
Fall 2016

Construction is underway on Point Park University's new Pittsburgh Playhouse, a 92,000-square-foot cultural hub that will be situated on a 1.6 acre parcel between Forbes and Fourth avenues in Downtown Pittsburgh.
Related Links
Pittsburgh Playhouse
Academic Village Initiative
From this view, taken from atop Point Park's adjoining University Center, it's possible to see the new main stage theater taking shape along Forbes Avenue on the left side of the photo.

You can watch each stage of construction of the new Playhouse, as it unfolds in real time, from the University's construction cam.
Photo by Chris Rolinson
The Point is the magazine of Point Park University