Point Park trains a new generation of environmental journalists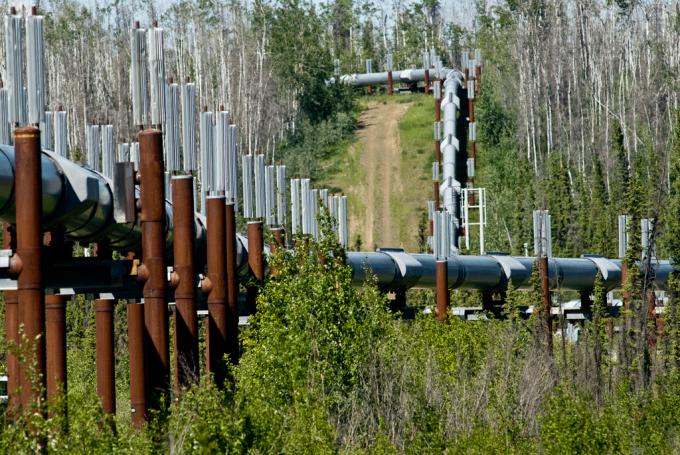 The Point
Spring 2016
As environmental issues continue to dominate today's news cycle, Point Park is responding with a new bachelor of arts degree in environmental journalism beginning in fall 2016.
Made possible through a grant from The Heinz Endowments, the degree program is designed to provide the core foundation of modern journalism training, along with the now-critical area of data analytics. Students will also take courses in biology, ecology and environmental science through a partnership with Point Park's School of Communication and Department of Natural Sciences and Engineering Technology.
"Point Park is in a unique position through its new Center for Media Innovation to partner with The Heinz Endowments and train a new generation of environmental journalists," said Point Park President Paul Hennigan. "Armed with the tools to provide critical, unbiased reporting, these students will gain a heightened awareness and better understanding of practices impacting the environment."
A Critical Need
Issues such as the Flint, Mich., water crisis, fracking in the Marcellus Shale and climate change continue to make headlines and dominate political discussion.
"The need is as critical as ever for skilled and authentic investigative and explanatory journalism. Helping to inform and safeguard the well-being of our citizens is integral to a healthy democracy, and environmental issues, especially, are at the forefront of concerns in many communities across our nation," said Grant Oliphant, president of The Heinz Endowments. "Point Park has developed a powerful learning opportunity for journalism students, and the Endowments is delighted to partner with the university on this new and exciting program of environmental journalism."
A limited number of educational institutions offer the kind of training necessary to develop investigative journalists who can present all sides of increasingly complex environmental stories to the general public. In fact, the Society of Environmental Journalists lists only three other universities nationwide on its website with comparable programs.
Prime Position
"Point Park is in a prime position to offer a needed educational program - at the undergraduate and graduate levels - in a city that has experienced its own environmental renaissance, and is home to more than 30 nonprofit environmental groups working to protect the health of our communities," said Thom Baggerman, chair of the School of Communication.
The new program is designed to accomplish three main goals:
Prepare future generations of environmental journalists: In addition to the creation of a curriculum that combines training in journalism and scientific knowledge, students will be mentored by leading practitioners in the environmental journalism field. A priority will be placed on opportunities to have students' work considered by professional media outlets for publication, broadcast and distribution.
Engage the broader community: Events surrounding environmental issues will be open to the general public, while a website and newsletter will provide access to the students' work. An online portal cataloguing government data sites, reliable research and shared data sets will serve as a resource for not only students, but also professionals and the general public.
Stimulate the work of existing journalists: A professional journalist-in-residence will be hosted each year and will collaborate with students in and outside the classroom. The program also will offer networking opportunities between professional media organizations, and hold events that will target professional journalists, as well as students and the general public.

Photo by Chris Rolinson
The Point is a magazine for alumni and friends of Point Park University.