Applications for Fall 2020 are now closed. Qualified applicants will be invited to interview on Jan. 24, 2020.
Questions related to the program's accredited status should be directed to the Commission on Accreditation:
Office of Program Consultation and Accreditation 
American Psychological Association 
750 1st Street, NE
Washington, DC 20002 
Phone: (202) 336-5979 / E-mail: apaaccred@apa.org 
Web: www.apa.org/ed/accreditation
Affordable Cost, Key Features of the Program
Our Psy.D. degree in clinical-community psychology is one of the most affordable doctoral programs in the Pittsburgh region.
The fall 2019 tuition rate for the Psy.D. program is $916 per credit. Tuition for students is locked in based on when they start the program while fees are subject to change each year.
Learn more about 2019-20 tuition and fees at Point Park University. (Please note: With its already affordable cost, the Psy.D. program is not eligible for tuition discount programs.)
Other key benefits of the Psy.D. program:
Take classes in the heart of Downtown Pittsburgh
Practice hands-on psychotherapy work in the community
Learn from faculty with experience in both clinical psychology practice and scholarly research
Psy.D. Curriculum
Our 90-credit Psy.D. program is a full-time program comprised of day-time, weekday courses. Starting with the Fall 2020 cohort, the program is designed to be completed in five years, including the dissertation and one-year, full-time clinical internship. For more information about the revised curriculum for current applicants, view this Psy.D. prospective students document.
The Psy.D. curriculum is comprised of a variety of theoretical, research, and clinical courses, including four clinical practicums and a community practicum.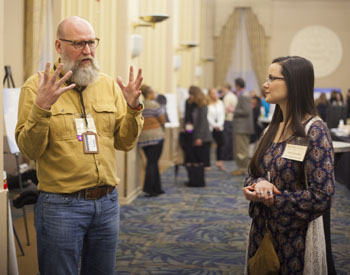 Other courses include:
Psychopathology in the Context of Society and Culture
Mental Health and Well-Being: Individual and Collective
Psychology of Human Diversity
Qualitative Research
Couples and Family Therapy
Take a look at the program manual for detailed answers relevant to completing the Psy.D. degree at Point Park.
Completion of this doctoral degree requires student participation in a predoctoral internship.
Meet the Faculty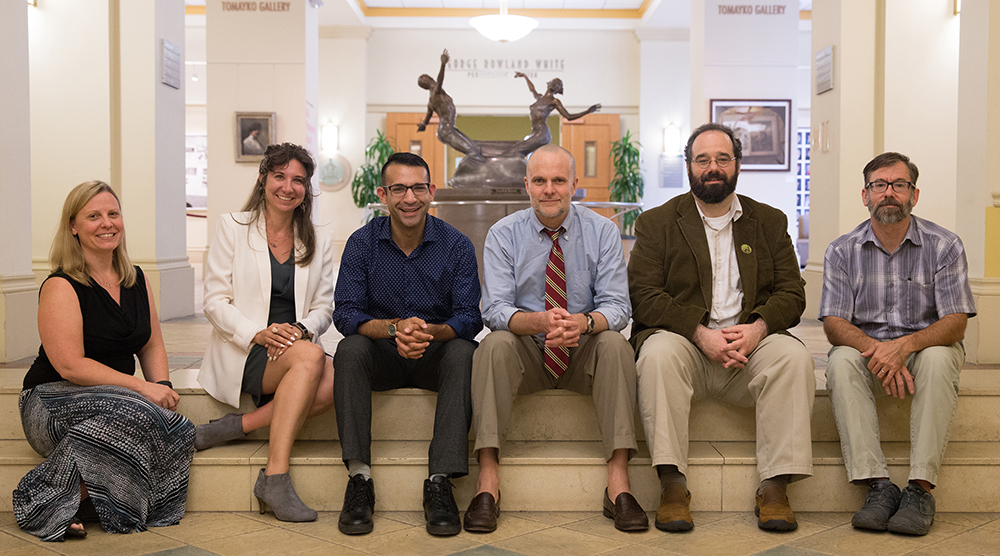 Full-time faculty in the Psy.D. program include:
Core
Associated
Robert McInerney, Ph.D., expertise in community psychology, clinical psychology, qualitative research, phenomenology, existentialism, post-structuralism, neurophenomenology and hermeneutics
Sarah Schulz, Ph.D., expertise in clinical social work, behavioral health, qualitative and mixed methods research, critical and queer theory, LGBT/Q health and issues of diversity and multi-culturalism
Applicants considered strong candidates for admission will be invited to in-person interviews on January 24, 2020.
To apply for admission into Point Park's Psy.D. program, applicants must:
Complete the online application for admission. Application fee waived if submitted online. 
Request official transcripts from all previous institution(s) attended and have them sent to Point Park University. 
Completion of undergraduate degree. Students in the process of completing an undergraduate degree can apply. However, if accepted prior to completion of the undergraduate degree, admission is conditioned upon successful completion of the undergraduate degree by the start of the fall semester for the year in which the applicant applied for admission.
A minimum 3.25 cumulative G.P.A. at the undergraduate and, if applicable, graduate level is preferred for consideration for admission to the program (i.e., students may apply directly to the Psy.D. program with only a B.A. or B.S. level degree).
Psychology, social science or philosophy background (with a minimum of four psychology courses overall) is also required.
Students should understand that admission to the program is competitive, and that the average G.P.A. of students admitted is typically much higher.  Successful applicants will typically have a strong academic background, at least one letter of reference from a prior faculty member, and also some type of experience working/volunteering with people in a "helping" context.
Submit a written description of the reason for pursuing a terminal degree and why you feel Point Park University will provide the program best suited to meet your needs. A two-page minimum, three-page maximum description should be faxed to 412-392-6164 or emailed to gradadmission@pointpark.edu.

Submit a diversity statement describing your experiences related to working with and/or being part of an underrepresented group.

 

Submit three letters of recommendation. All letters should address your ability to work successfully under multiple demands. Recommenders may be contacted by Point Park University.
Once all materials have been received and reviewed, selected applicants will be invited to participate in a required, on-site interview.
The decision to admit a student is based on a variety of factors including: 
Possession of minimum qualifications necessary to succeed in doctoral education (i.e., written and verbal communication skills, history of academic success, etc.) as determined through the application and interview process.
Fit with the program's philosophy and training goals (i.e., demonstrated interest in and/or experience with humanistic/phenomenological and/or psychodynamic approach to psychology, a demonstrated interest in and/or experience with community engagement/activism, and career goals consistent with the practice of clinical psychology in a variety of settings, including community settings).
Social skills and emotional stability required of competent professionals in psychology (i.e., demonstrated through application, references, interview process and based on the professional judgment of clinical faculty members).
The clinical-community Psy.D. program is committed to creating and fostering an educational atmosphere that reflects and respects diversity. As such, the program actively encourages students from diverse backgrounds, in every sense of the term, to apply.
To further encourage a diverse educational atmosphere, the program has a limited number of graduate assistantships that are awarded annually on a competitive basis to the most qualified applicants representing diversity.
If you are interested in being part of our Psy.D. program 2020 fall cohort, check out the important dates below.
Jan. 24, 2020: In-person interviews
Jan. 28 & 29, 2020: Admission offers made 
This policy affirms Point Park University and the doctoral program in clinical-community psychology does not discriminate on the basis of sex or gender or any protected class which includes the following: race, ethnicity, religion, color, national origin, sex, age (40 years  and over), ancestry, individuals with disabilities, veteran status, sexual orientation, height, weight, genetic information, marital status, gender identity, caregiver status or familial status, in the administration of any of its educational programs, activities or with respect to employment or admission to the University's educational programs and activities.
This policy is in accord with local, state and federal laws, including Title VI of the Civil Rights Act of 1964, Title VII of the Civil Rights Act of 1964, Title IX of the Education Amendments of 1972, Section 504 of the Rehabilitation Act of 1973, the Americans with Disabilities Act, Age Discrimination Act of 1975, the Pittsburgh Human Relations Act and Pittsburgh City Fair Practices Provisions. Inquiries regarding these regulations, policies or complaints of discrimination should be referred to the human resources officer, tele- phone number 412-392-3952. Inquiries regarding Title IX and the Title IX regulations should also be referred to the University's Title IX Coordinator or to the deputy Title IX Coordinators: the Associate Provost, the Dean of Students or the VP of Human Resources.
Point Park's website offers Title IX information resources, including the Notice of Non-discrimination and Sexual Misconduct Policy.
Our Psy.D. program is a program in clinical psychology with special focus on the principles and practices of community psychology.
Clinical psychology is a subfield of psychology that is concerned with nurturing mental health and well-being.
Community psychology is focused on social and cultural influences on personal well-being, which include research and engagement at the community level to remedy unnecessary human suffering. Our program, therefore, teaches a clinical approach to psychology that emphasizes better understanding the role of socio-cultural factors in mental health and well-being, including the diagnosis, prevention and treatment of mental illness.
Ultimately, our program's approach is one that seeks to enhance the well-being of individuals, groups and communities through clinical practices, research, and community intervention. 
The aims of the Psy.D. program in clinical-community psychology are informed by the values of the American Psychological Association (APA). They are designed to prepare clinical psychologists for state licensure as practitioners informed by the community and cultural context of clinical issues. They are based, in part, on the "Standards of Accreditation for Health Service Psychology" (SoA) by the APA Commission on Accreditation (CoA; http://www.apa.org/ed/accreditation/).
The aims of the Psy.D. in clinical-community psychology program are as follows:
PROGRAM AIM 1: To prepare practitioner-scholars who are well grounded in the discipline of psychology conceived broadly as a human science. 

PROGRAM AIM 2:  To educate and train students to apply the core components of clinical-community psychology for the prevention and amelioration of psychological struggles as well as the improvement of over-all health and well-being.  

PROGRAM AIM 3: To prepare students to be practitioner-scholars who select and employ research methods and skills to explore questions and help solve problems facing individuals and communities as well as disseminate this work. 

PROGRAM AIM 4: To educate students to conduct themselves with a professionalism appropriate to the complex nature of clinical psychology, and that is founded on reflexivity, interpersonal competence, ethical principles, and a deep respect for cultural diversity. 

PROGRAM AIM 5: To train students to engage with and assist communities by working collaboratively with members of the community and their existing resources, including programs already in existence, to reduce or eliminate social antecedents to psychological struggles and impoverished well-being.
Career Opportunities 
A Psy.D. in clinical-community psychology, like other doctoral programs in clinical psychology focused on clinical practice, prepares students for a variety of career opportunities including positions in independent practice, community clinics, medical and managed care facilities, and academic and research settings.  
However, the community focus of the Psy.D. in clinical-community psychology also introduces students to concepts and provides training experiences that prepare students for career opportunities more specifically focused on community intervention, including:
Administering/directing community programs in human services, mental health, prevention, community education, health promotion, and community development
Clinical work in community programs with a community/preventive perspective
Organizational training and development, with nonprofit groups or businesses
University teaching and/or research on social/community issues
Government or philanthropic foundation research or administration on social/community issues
Administering/directing community agencies or organizations
Policy advocacy for legal/social change efforts
Professional Affiliations
Point Park's psychology department is affiliated with the American Psychological Association's Divisions 32 and 27. Click on the links below to learn more.
Apply Now, Learn More
Applications for Fall 2020 are now closed. Qualified applicants will be invited to interview on Jan. 24, 2020.
For additional information, contact Dayna Coleman, assistant director of graduate admission, at dcoleman@pointpark.edu or 412-392-3807.