Professor of Communication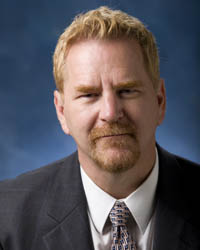 Contact Information
Education
Ph.D., Mass Communication, Temple University
M.A., Communication, Eastern New Mexico University
B.S., Communication, Eastern New Mexico University
B.S., Theatre, Eastern New Mexico University
Courses Taught
Media Ethics
History and Criticism of Documentary Film
Broadcast Journalism
Introduction to Communication Studies
Advanced Reporting
Global Communication
Media Effects
Video Field Production
Business and Professional Communication
Communication Theory
Video/Advanced Video Production
Radio/TV/Film Performance
Television Reporting
Editing and Producing the News
Documentary Production
Media Technologies
Interactive Multimedia Design
Desktop Video
Introduction to Mass Communication
Broadcast Management
Survey of Broadcasting and Electronic Media
Background
Timothy J. Hudson, Ph.D., is a professor of communication and the founding dean of the School of Communication. He joined Point Park University in 2009 from East Carolina University in Greenville, N.C., where he served as founding director of the School of Communication. While there, Hudson was successful in implementing ECU's first graduate degrees in communication and the school's flourishing online bachelor's degree program in public relations.
In addition to penning numerous journal articles on topics including journalism ethics and multimedia research methods, Hudson has authored several successful industry and foundation grants resulting in millions of dollars worth of equipment, facilities and innovative programs at his home institutions.
At the University of Oklahoma in Norman from 1989-2005, Hudson served as broadcast sequence coordinator, director of graduate programs, associate director, and acting director of the H.H. Herbert School of Communication. While at Oklahoma, Hudson was chief architect of one of the first and most successful "convergence" journalism curricula at an accredited journalism school. He also co-authored the grant proposal that established the Gaylord College of Journalism and Mass Communication. Prior to that, Hudson was assistant professor of communication and director of television at Elizabethtown College in Lancaster County, Pa., where he founded the award-winning regional cable television channel ECTV.
Hudson has worked professionally in television journalism (KWTV, KFDA, & KENW), documentary production, multimedia design, and international media education. In addition, he served as video and multimedia designer for the world premiere of Gunfighter, A Gulf War Chronicle, by Tony Award-winning playwright Mark Medoff.
Professional Memberships
Broadcast Education Association
Association for Education in Journalism and Mass Communication
Pennsylvania Association of Broadcasters
Pennsylvania Newspaper Association
International Association for Media and Communication Research
National Communication Association
International Communication Association
Research Interests
Journalism Ethics
Multimedia Research Methods
Ethics in Higher Education Administration
Interactive Media Design
Selected Publications and Programs
The Legacy of Dr. Horrible: Potential Research into Second-Screen Intrusion, Coordination, and Influence. Chapter 12 in Digital Technology and the Future of Broadcasting: Global Perspectives, Routledge, New York, NY. John V. Pavlik, editor, 2015.
The Job and the Life. Electronic News Journal, 3 (3) 121-123, Summer 2009.
Locating Interactive Media Production: Reflections on New Media and its Teaching Contexts. With Kavita Hayton. Chapter in Interactive Convergence in Multimedia, Inter-Disciplinary Press, Oxford, UK. Scott Schaffer & Melissa Lee Price, editors.
Tornado Glory, television documentary broadcast nationally on PBS, August 2006: executive producer. DVD available: PBS Home Video. Directed by Kenneth Cole. The recent Discovery Channel series Storm Chasers is based on this documentary and features the same tornado chasers.
Gun Fighter: A Gulf War Chronicle. Video producer/director and special effects designer. World premiere of multimedia/stage production of Tony Award winner Mark Medoff's groundbreaking play, Norman, Okla., November 1997.
Seizing the Reins: Summary Report of the 1996 Broadcast Education Association Multimedia Task Force. Feedback: A journal of the Broadcast Education Association, 37 (4) 5-8, Fall, 1996.
Consonance in Depiction of Violent Material in Television News. Journal of Broadcasting and Electronic Media, 36 (4) 411-425, Fall, 1992.
Interactive Multimedia vs. Traditional Lecture in Video Production Instruction. Journalism Educator, with Sheila Denise Holland, 47 (3) 18-26, Autumn, 1992.
Selected Presentations
"Cinema Verite and the Birth of Reality Television," Presentation to the Cinema and Television Faculties of Belgrade University and Novi Sad University, Serbia, November 2010.
"Changing Models, Shifting Foundations: Economic & Management Issues in the New Media Curriculum," Presentation to the World Journalism Education Congress, Grahamstown, South Africa, July 2010.
"Productive, Inclusive and Short-Term International Opportunities for Faculty and Students," Presentation to the Broadcast Education Association National Convention, Las Vegas, Nev., April 2008.
Education, Responsibility, and Satisfaction. Commencement Address. School of Communication, East Carolina University, Greenville, N.C., May 2006.
"Blazing the Trail: Innovation and Viability in Interactive Media Education," Paper presented to the First Global Conference on Interactive Convergence: Research in Multimedia, Prague, Czech Republic, August 2003.
"Case Studies in Multimedia Newsrooms," Presentation to the Broadcast Education Association National Convention, Las Vegas, Nev., April 1999.
"The Classroom of the Year 2000," Presentation to the Association for Education in Journalism and Mass Communication National convention, Kansas City, Mo., August 1993.
"An Evaluation of Multimedia in Video Production Education: Interactivity and Student Performance and Perception," Presentation to the annual conference of the International Communication Association, Miami, Fla., May 1992.
"Community Service in Broadcast Education: Teaching the "Public Interest" Standard," Presentation to the Broadcast Education Association National Convention, Las Vegas, Nev., April 1988.
Selected Awards and Honors
Founding member: Advisory board for Public Source, Online investigative journalism organization, created via Knight Foundation, Heinz Endowments and Pittsburgh Foundation grants.
Official selection, New York Independent International Film Festival, Tornado Glory, 2004
Nominee, Heartland Silver Circle Award, National Academy of Television Arts & Sciences, 2004
Broadcast Education Association Faculty Fellowship in Interactive Multimedia, 1997
Gunfighter: A Gulf War Chronicle multimedia stage production: awards for technical and creative production, 1997, 1998, 2000
Broadcast Education Association National Paper Competitions: 1st place awards, Courses and Curricula division, 1992, 1990
Radio Television News Directors Association Abe Schechter Award, 1989
In the News