Point Park Faculty Authors
Faculty members publish books on variety of topics
Point Park University faculty members are known for their real-world experience in their fields of expertise. This page showcases the latest works by our faculty members. Check back periodically for new releases. 
---
The Apocalyptic Mannequin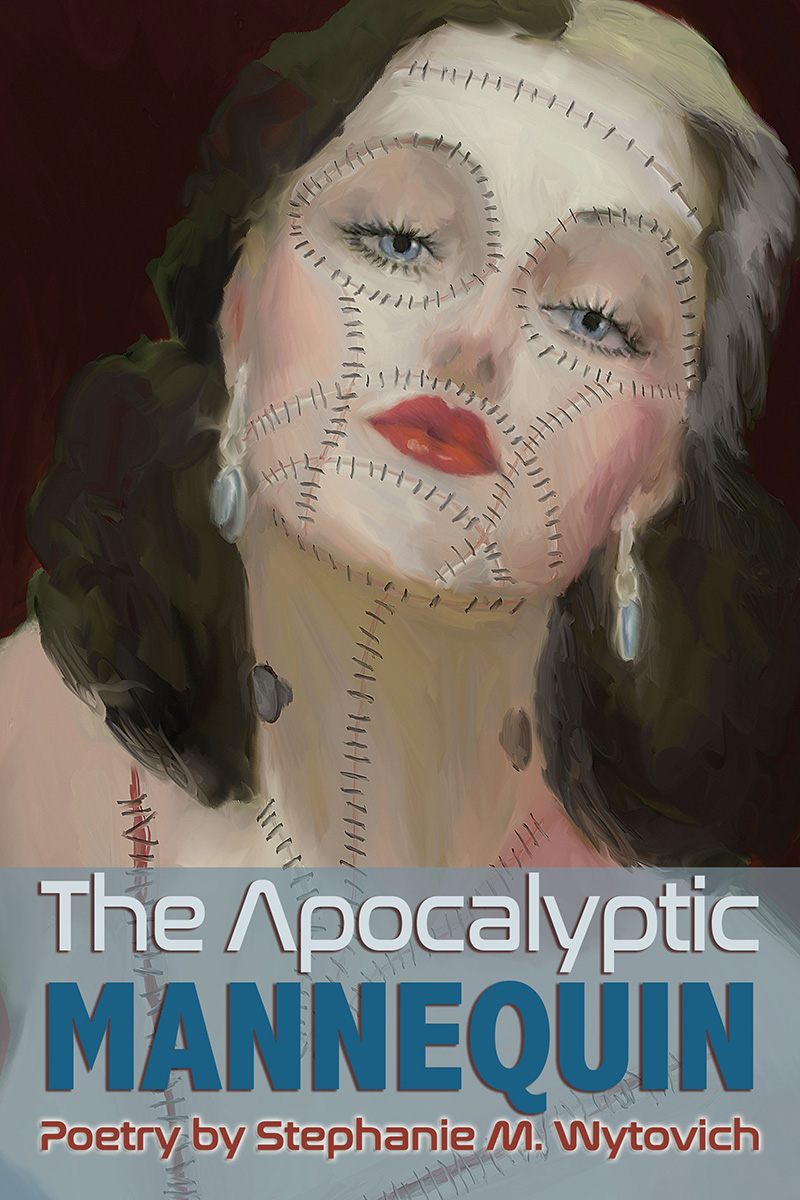 Stephanie M. Wytovich, MFA, part-time instructor of English for the Department of Literary Arts and Social Justice and student success coordinator at Point Park University, recently released The Apocalyptic Mannequin.

Wytovich's book is a post-apocalyptic poetry collection that straddles the line between science fiction and horror as it works to redefine the definition of body after life.
Published September 2019
Hold Fast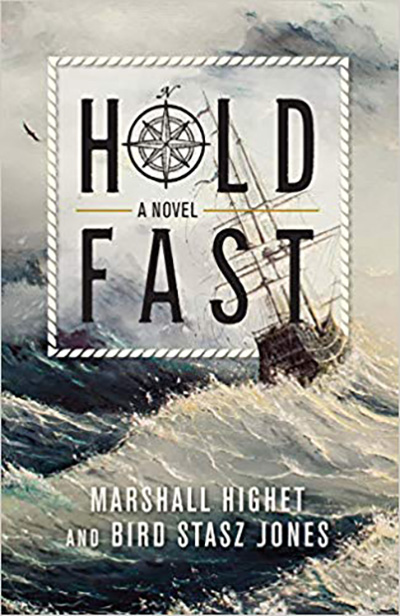 Marshall Highet, part-time instructor for the Department of Literary Arts and Social Justice, recently co-authored the book Hold Fast, a novel taking place off the coast of Italy in 1761 in which 13-year-old Joseph Carlos and his cousin have just been kidnapped by the British Navy and pressed into service on the Deptford, a British man of war. 

What was supposed to be a 'punishment' for a childish misadventure turns into a fight for survival on foreign seas. The boys have to rely on each other as they struggle with a new world of unfathomable rules and codes, near-death floggings, lethal storms and intrigue. Their endurance depends not only on their own bravery and stamina, but on how fast they can learn English.
Published April 2019
Engineering Pittsburgh: A History of Roads, Rails, Canals, Bridges & More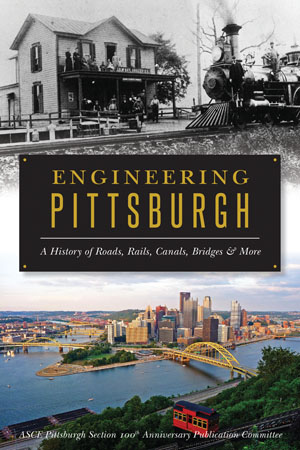 By Patrick Mulvihill, D.Ed., assistant professor and chair of the business management department, and MBA alumnus Todd Wilson, P.E., '17, Rowland School of Business

Sixteen civil engineers and professionals collaborated on this publication, which celebrates the centennial anniversary of the American Society of Civil Engineers Pittsburgh Section.
The authors of this book narrate the story of Pittsburgh and the surrounding region's civil engineering triumphs including the development of bridges, ground transportation systems and airports that linked Pittsburgh to the world.
Published September 2018
The Medicalized Body and Anesthetic Culture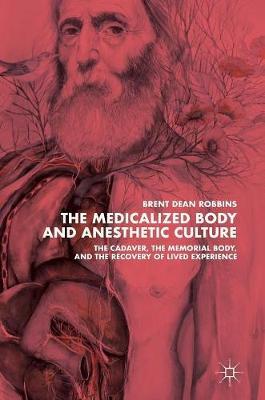 By Brent Robbins, Ph.D., professor and chair of the Department of Psychology at Point Park University, School of Arts and Sciences 

For more than a decade, Robbins has studied the way people experience their bodies and emotions. As part of his research, Robbins explored how medical professionals in training come to learn about the body and how it impacts their clinical practices — which inspired him to write this book.

"Doctors learn that medical practice shouldn't talk about the anatomical body as if it were a person. As a result, medicine can often objectify and dehumanize patients by thinking of living people as if they are objects like a cadaver," Robbins explained.
Published April 2018
Detours and Designs

Matt Fazio, Ph.D., is co-author of the book Detours and Designs, a novel for young readers about real issues and problems they face.
"We ultimately decided on fiction for a younger audience because we felt that regular kids in realistic situations were not shining through when so many other-worldly themes were dominating. We wanted to connect with young readers about issues and problems they actually face in their everyday lives," explained Fazio.
Published April 2018
Reading in the Dark: Horror in Children's Literature and Culture

Edited by Jessica McCort, Ph.D., assistant professor of composition and rhetoric and coordinator of the University's writing intensive program, Department of Literary Arts and Social Justice, School of Arts and Sciences 
McCort's book explores the intersection between horror, popular culture and children's cultural productions including picture books, fairy tales, young adult literature, television and monster movies. The book also discusses the multitude of benefits horror texts can provide for young readers and viewers.
Published July 2016
University Press of Mississippi 


The Silent Treatment

By Steven M. Hallock, Ph.D., professor, School of Communication
Hallock's debut novel is an existential mystery that explores why Grant Baker, a long-time respected newspaper photographer, suddenly stops talking. The route his wife, Pauline, travels to answer this question takes her to a doctor, a priest, a psychiatrist and Grant's boss at the newspaper, prompting theories from simple anger, to God's will, to an inexplicable physiological condition.
Published July 2016
Justice Delayed: The Catherine Janet Walsh Story
By Steve Hallock, Ph.D., professor of journalism in the School of Communication 
Hallock's book emerged more than 30 years after the murder of 23-year-old Catherine Janet Walsh, thanks to new light shone on long-stored evidence. "Justice Delayed" is a true saga of crime, its investigation and trial, and of the effects of the murder on a small, close-knit community in Monaca, Pa. 
Published July 2015
The Science and Pseudoscience of Children's Mental Health
By Sharna Olfman, Ph.D., professor of psychology in the School of Arts and Sciences 
Olfman offers the latest science and fresh perspectives on the cause and treatment of children's psychological disturbances.
Published March 2015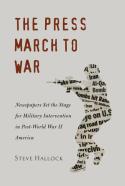 The Press March to War
By Steven M. Hallock, Ph.D., professor of journalism in the School of Communication. 
Hallock provides a comprehensive overview of conflicts from the Korean War to U.S. operations in Libya and outlines how newspapers have set the stage for U.S. military intervention.
Published May 2012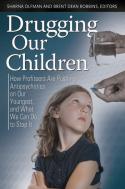 Drugging Our Children: How Profiteers are Pushing Antipsychotics on Our Youngest and What We Can Do to Stop It
By Sharna Olfman, Ph.D., professor of psychology, and Brent Robbins, Ph.D., associate professor of psychology, School of Arts and Sciences
Olfman and Robbins examine the reasons behind the dramatic rise in antipsychotic drug prescriptions for children and how historical and cultural factors, as well as the role of the pharmaceutical industry, have influenced this trend.  
Published February 2012

Game Over: Jerry Sandusky, Penn State and the Culture of Silence
By Bill Moushey, professor of journalism, School of Communication. Moushey co-authored the book with former Pittsburgh Post-Gazette writer Robert Dvorchak. 
Moushey and Dvorchak investigate the scandal surrounding former Penn State University assistant coach Jerry Sandusky.
Published April 2012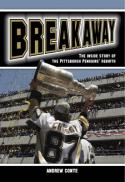 Breakaway: The Inside Story of the Pittsburgh Penguins' Rebirth
By Andrew Conte, director of the Center for Media Innovation, School of Communication
Conte details the Pittsburgh Penguins' journey from bankruptcy and losing seasons to its 2009 Stanley Cup win and the opening of its new arena in the summer of 2010.
Published October 2011


Nothing Fatal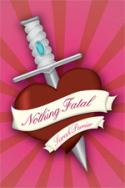 By Sarah Perrier, Ph.D., associate professor of English and chair of the Department of Literary Arts, School of Arts and Sciences

Perrier explores questions about our contemporary understanding of dating, relationships, sex and marriage. The 2009 Akron Poetry Prize-winning work for Editor's Choice delivers poems that are clearly in favor of love, while also revealing how, through imprecision of language and desire for romantic gestures, we create a kind of comedy from our courting of one another.
Published October 2010
---
Previous Publications
Doing Good Works: Small Acts That Make a Big Difference
By Bryan Douglas with Sean Elliot Martin, assistant professor, School of Arts and Sciences
"Bryan Douglas" is the pen name for a Pittsburgh man who became an Internet sensation after posting a YouTube video of his trip to Chicago to help complete strangers, from taking apart a swing set to delivering a car battery. Martin helped Douglas write the book, which offers straightforward steps for regular people who want to make a big difference in the lives of others.
Published September 2009
Our State Parks, Western Pennsylvania
Photography and text by Christopher Rolinson, professor, School of Communication. Edited by Michael Caggeso
Rolinson's fine arts photography book has 92 photos depicting remote and wild locales within 23 state parks across Western Pennsylvania. The project grew out of photos that Rolinson shot while teaching a Nature Photography class in 2004.
Published November 2009
Reporters Who Made History
By Steven M. Hallock, professor, School of Communication
Hallock looks back at the last half of the 20th century through the work and reminiscences of 10 of the era's preeminent journalists including Helen Thomas, Anthony Lewis, Morley Safer, Earl Caldwell, Ben Bradlee, Georgie Anne Geyer, Ellen Goodman, Juan Williams, David Broder, and Judy Woodruff.
Published November 2009