Cultural and Academic Immersion Programs
Sponsor a Student and Make a Difference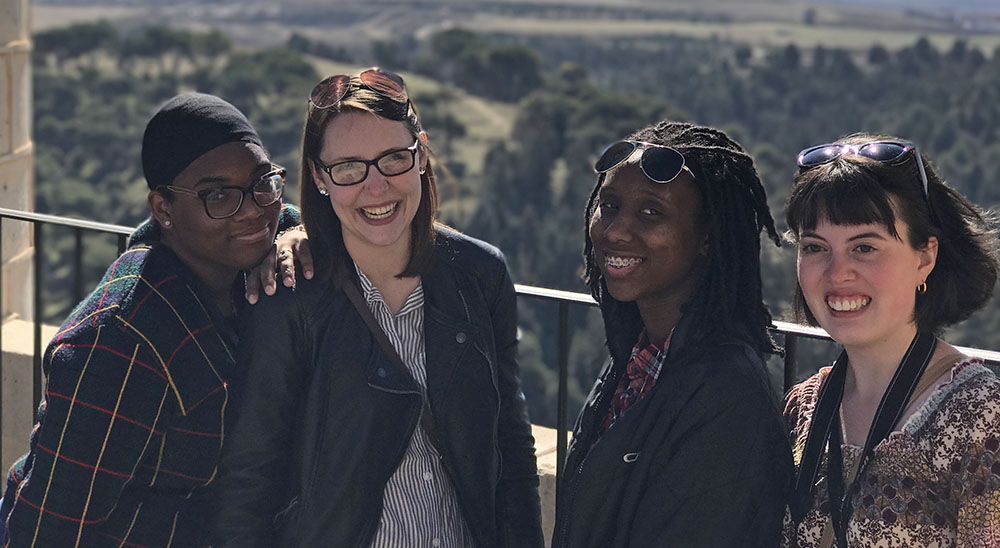 Point Park University's cultural and academic immersion programs in the Rowland School of Business enable students to experience other cultures on a personal level.
Each program includes rigorous academic coursework, cultural activities, networking opportunities, site visits and other experiences designed to broaden students' views of their studies inside the classroom.
Some programs are currently paused due to the COVID-19 pandemic, but listed below are examples of the fulfilling experiences students have enjoyed through the Rowland School of Business.
Irish Culture and Human Resource Practices Immersion Trip
This trip gives students the opportunity to experience a new culture and engage in research and analysis of human resource functions and competencies that are influenced by culture and impact organizational processes.
Disney Leadership Seminar
This seminar allows students to use concepts related to organizational behavior, human resources and information technology while being immersed in the culture of Walt Disney World theme parks in Orlando, Florida. The five-day experience includes courses delivered by the Disney Institute and engagement with leaders from Disney's executive team.
Greek Economic Experience
This journey exposes students to Greek culture, history and institutions as they delve deeply into the international economic situation unfolding in Greece, Europe and around the world. Students learn firsthand about the conditions that contributed to current economic and financial affairs, as well as have the opportunity to apply classroom concepts.
Sponsor a student today!
The cultural and academic immersion programs at Point Park University are made possible by the generosity of businesses and individuals who underwrite the costs for student participation. Without that support, most students could not afford to take part. Program fees are between $1,000 to $3,500 per student.
We invite you to sponsor a student or a program and enjoy the following benefits:
Goodwill for supporting deserving students and making a positive impact
Recognition of sponsorship in Rowland School of Business materials and on our website
Opportunity to host sponsored students for a site visit and presentation about their experience, and participation in a pre- or post-experience meeting

A dedicated resource able to conduct purposeful on-ground research and provide insightful and action-oriented analysis that may be useful to your business
Your Impact as a Sponsor
Your student sponsorship also helps us advance the community in which we live and work.
An introduction to the global community and exploration of a different culture
A chance to observe diverse business practices
Opportunities to network and build interpersonal skills
A forum to educate students about diversity, ethics cultures, global policies and procedures
A talented and diverse pipeline of future candidates
The opportunity to partner with an innovative university and business school
Learn more
Contact Kristin DeLuca at kdeluca@pointpark.edu or 412-392-4777 to learn more about sponsoring a student.