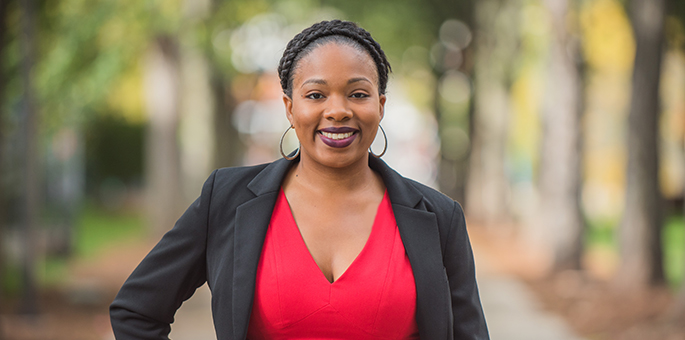 The MBA portfolio requirement at Point Park University enables students to highlight all of the work they have completed throughout the 36-credit program. The portfolio not only allows students to periodically reflect on their MBA program experiences, but also gives them an edge in the job market after graduation.
Requirements
Upon admission to the MBA program, students are required to begin working on the portfolio. Students must include at least one of the following items from each course they have taken.
Presentations
Case studies
Research work
Strategic business plans
Writing assignments
Marketing plans
Individual projects
Please see the Portfolio Builder website for specific requirements.
Benefits of the MBA Portfolio
The MBA portfolio is beneficial to students in several ways. It serves as a tool for students to market their skills and abilities to potential employers while also showcasing their MBA concentration area of expertise (business analytics, engineering management, global supply chain management, health systems management, international business, management, management information systems or sport, arts and entertainment management).
In addition, the MBA portfolio provides an added benefit for students who are applying to doctoral programs and need to show samples of graduate-level work they have completed.
Point Park University's MBA program is accredited through the International Assembly for Collegiate Business Education (IACBE).