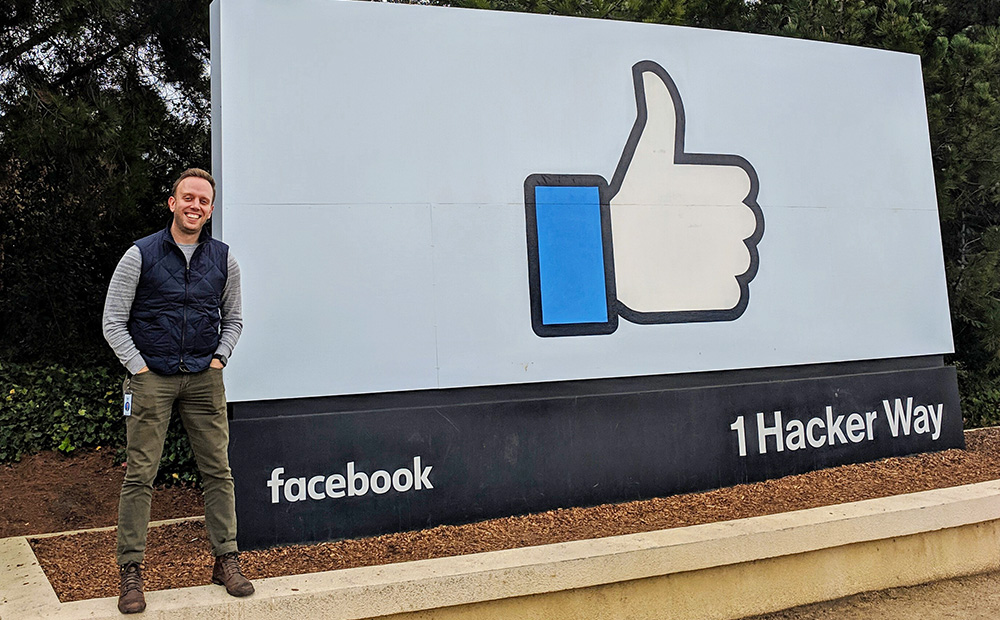 Above: SAEM graduate David Jacobs, Facebook's Global Integrated Consumer Marketing Lead – Instagram, Messenger and Youth
Sports marketing, arts marketing, music marketing and entertainment marketing are lucrative and exciting careers. Marketing is a broad career path that is a vital focus in all of SAEM.
As an SAEM major, you have the unique opportunity to customize your marketing focus with your choice of classes or a minor in digital marketing, marketing, professional sales, public relations and advertising, multimedia or social media.
SAEM Alumni Working in Marketing
Our SAEM alumni working in various areas of marketing include:
Robby Bell, d

igital marketing and innovation manager, Rush Street Interactive

Charley Clayton, marketing specialist, The Hollywood Bowl
Samantha Crowe, marketing specialist, Comcast Technology Solutions
Sophia Duff, assistant media planner, OMD Entertainment
Colton Gill, marketing and communications manager, Pittsburgh Downtown Partnership
Christina Hogya, digital media analyst, Red Bull Media House
David Jacobs, global integrated consumer marketing lead – Instagram, Messenger and Youth, Facebook
Cena Marie McGinnis, marketing coordinator, Crown Complex
Rebecca Shore, marketing planning specialist, Dick's Sporting Goods
Marketing Faculty, Coursework and Internships
You will learn from SAEM faculty that don't just know about marketing — they have spent careers in SAEM marketing — at companies like Comcast, Live Nation, the Pittsburgh Pirates and more! That means you learn from their real experiences and have the opportunity to tap into your faculty's networks for shadowing, internships and job opportunities. 
Associate Professor Paige Beal, MBA, has marketing and sales media management expertise in internet, social media, TV and radio; Chair Bob Derda, M.S., adds sports marketing and sales experience in collegiate sports and the major leagues and Professor Ed Traversari, MBA, and his years of working in music marketing and live entertainment advertising all combine to build your real-life SAEM marketing education. 
Marketing courses in the SAEM program include:
Advertising, Public Relations and Social Media
Digital Marketing
E-commerce
Graphic Design II
Media Management
Personal Branding and Business Development
Additionally, a full-semester internship, working with industry professionals, is required to complete the SAEM degree. Multiple internships throughout the program are encouraged.
Learn more about the SAEM department.