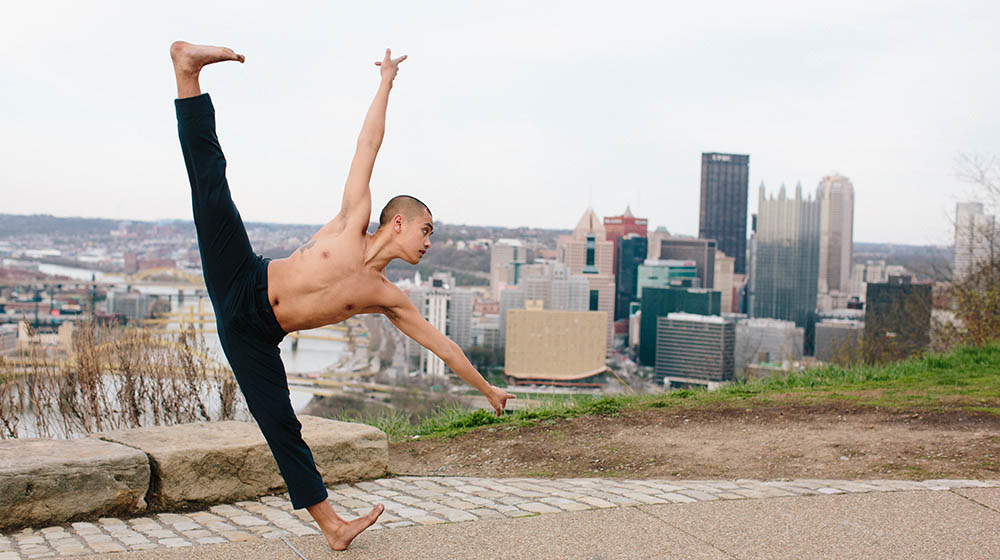 B.F.A. in Dance Program Moves Beyond Labels
The Department of Dance offers a Bachelor of Fine Arts in dance. The B.F.A. degree requires 124-128 credits, which includes concentration credits in ballet, jazz or modern, department requirements, credits in the core curriculum and general electives.
Mission Statement
Integrating tradition, innovation, and artistry to move beyond labels, the Department of Dance attracts highly skilled and motivated dancers who are willing to engage with the world around them and advance the dance field.
Our diverse and tight-knit community welcomes students into a rigorous program that embraces creativity, versatility, and technical mastery in a sustainable and stimulating environment.
Together, through courageous conversations, performance opportunities, and quality scholarship, we cultivate a laboratory where dance students can maximize their talents and thrive in the rapidly changing dance world.
We achieve our goals through a balance of responsibility and imagination; discipline and risk taking; rigor and contemplation; self-evaluation and self-promotion; and challenge as well as support.
Our nationally-recognized program provides students with professional dance training coupled with numerous performance opportunities, including choreography by established and emerging guest artists and masterworks from the dance canon. Point Park is a place where dance students have the opportunity to integrate their dance studies with their other academic pursuits.
WQED explores ballet and stereotypes - that still exist today. Author and dance historian Brenda Dixon Gottschild visited Point Park University to discuss her latest book Joan Myers Brown and the Audacious Hope of the Black Ballerina. 

Produced by Gina Catanzarite, part-time instructor, School of Communication