Managing and Artistic Director, Pittsburgh Playhouse
Professor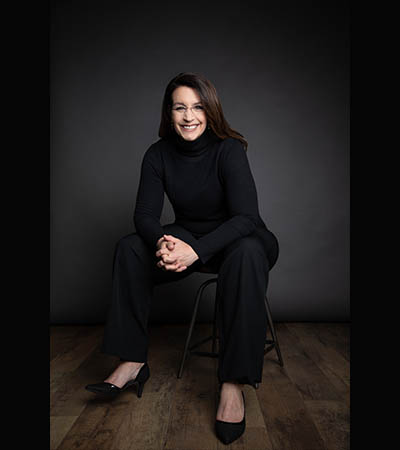 Contact Information
Education
M.F.A., Interdisciplinary Arts, Goddard College
B.A., Dance, Point Park University
Courses Taught
Jazz Dance Technique
Dance Composition I, II
Senior Project
Choreography
Background
Kiesha Lalama is an internationally recognized artist who has created works for stage, film and television.
Lalama has choreographed feature films such as "The Perks of Being a Wallflower," "Sorority Row," as well as the documentary series "Broadway or Bust" (PBS), the critically acclaimed television series "Outsiders" (WGN) and "American Rust" (Showtime).
Lalama is the co-founder and choreographer for the Jimmy Awards (Broadway). International concert dance works have reached six countries throughout Europe and Asia featuring Shed (DCDC), Catapult (Dance Kaleidoscope), and Alegria (Giordano Dance Chicago). Lalama has created three critically acclaimed full-length dance theater productions including The Bench: Journey into Love, HeartShakes and Bound in Before.
Regional theater highlights include All Shook Up (North Shore Music Theatre), Jesus Christ Superstar (Kansas City Starlight Theatre), Into the Woods (Arsht Center), Judge Jackie Justice, Ruthless! The Musical, First Date and the Gene Kelly Awards (Pittsburgh CLO).
Lalama has been awarded numerous outstanding choreography awards including the Jazz Dance World Congress, YAGP coveted top 12 and Dance Magazine's Top 25 to Watch. Her invited guest artist in residence, teaching and speaking engagements include: TEDx Pittsburgh, Dance Masters of America, APAP, NAMT, Broadway Dance Center and ArtsBridge.
Beyond artistic projects, Lalama recently celebrated 15 years of service as a professor in Point Park University's Department of Dance. Her university service also includes director of the Jazz unit and founder and director of the Choreography Collective.
In addition, she serves as the Pittsburgh CLO director of strategic initiatives. Of all these accomplishments, she is most proud of her incredibly supportive and inspiring sons, Jacob and Jaxon.
Point Park Features
In the News