2023 National High School Dance Festival
#NHSDF at Point Park University
Point Park University hosted the National High School Dance Festival, March 1-5, 2023, at its campus in Downtown Pittsburgh. 
The festival welcomed high school age dancers from around the United States and abroad to participate in auditions, concerts and more than 200 master classes. The festival is open ONLY to students currently enrolled in grades 9-12 at their high school. 
What to Look Forward to at NHSDF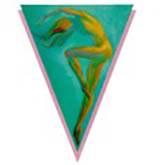 Opening ceremonies with a performance by Complexions Contemporary Ballet. 
Scholarship auditions for dance programs and summer intensives in front of prestigious schools from across the country.
Gala concerts and informal concerts featuring students from high schools across the country and abroad.
More than 150 master classes led by guest artists and choreographers in Point Park's state-of-the-art dance facilities.
Master classes with industry professionals.
Workshops about the college admissions process, careers in arts management, business management, marketing for dance and performing arts, as well as creating and managing a professional dance company.
Closing ceremonies at the Byham Theater where scholarships will be awarded to students.   
COVID Information
Contact Us
Explore Point Park and Pittsburgh
Point Park University - Pittsburgh's Downtown University - is in the center of a world-class city located within walking distance to museums, galleries, shops, eateries, sports stadiums and more:
About Pittsburgh
| 
Campus virtual tour
| 
Conservatory of Performing Arts