About Project: Children L.E.A.D.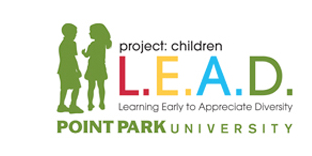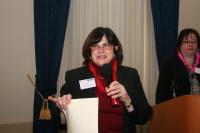 Vincenne Revilla Beltrán, Ph.D., professor of education at Point Park University, is committed to a student-centered teaching philosophy of life-long, collaborative learning; her special areas of interest are multicultural education, diversity issues and conflict resolution. She has been a dedicated member of the Point Park University administration and faculty since 1973, where she has received numerous awards and grants for innovative collaborative initiatives with schools and community organizations.
Dr. Revilla Beltrán's earned degrees include a Ph.D. in counselor education from the University of Pittsburgh, a M.S.Ed. in counselor education from Duquesne University and B.A degrees in both in psychology and behavioral science from Point Park University. She is a nationally-certified counselor (NBCC), a licensed professional cou nselor in Pennsylvania and an independent consultant. She was one of three Pennsylvanians chosen for the first Hispanic Leadership Fellows Program.
In addition to Project Children LEAD, Dr. Revilla Beltrán has developed and received grant funding for Project TEACH, Project Early Start, and Project ECHO. Dedicated to proactive community outreach, Dr. Revilla Beltrán has had a positive impact on the education of children, training of teachers and professional development of adult educators. Dr. Revilla Beltrán has traveled to Mexico, Peru, Puerto Rico and Ireland to research various educational models and schools.
Acknowledgements
No project is ever accomplished without the assistance, cooperation and support of many individuals and organizations. Dr. Revilla Beltrán gratefully acknowledges the following organizations and individuals for their help in making Project Children LEAD a reality.
The Dominion Resources Foundation
The Point Park University Department of Education and Community Services
The Point Park University Children's School
The students in EDUC 325 - Multicultural Diversity Issues in Education
Vita Santa Kotts
Dr. Connie Craven
Rocio Martinez
Zach Landis Lewis
Janet Denis
Dr. Paul Hennigan, President of Point Park University
Dominic Fasone and Josephine Ragona Fasone
Rudolph R. Revilla, Jr. and Jean Fasone Revilla
Rudolph R. Revilla, Sr. and Nellie Green Revilla
Victor, Ivonne and Christina Beltran Revilla
Family and Friends too numerous to mention