Assistant Professor, Electrical Engineering



Contact Information
Education
Bachelor of Technology, Electronics and Communication Engineering, Jawaharlal Nehru Technological University
Master of Science, Electrical Engineering, Louisiana Tech University
Doctor of Philosophy, Engineering, Louisiana Tech University
Courses Taught
Communication Electronics
Programming for Engineering Technology
Physics I (algebra based)
Background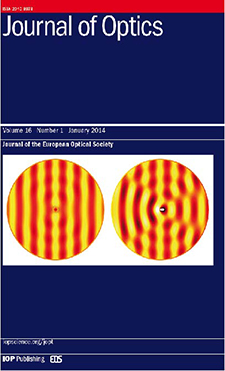 Raju Mundru, Ph.D., is an assistant professor of electrical engineering at Point Park University. Prior to joining Point Park, Mundru was an assistant professor at Eastern New Mexico University. Before that, he was a visiting lecturer at Louisiana Tech University. Mundru also served as a lecturer at Jawaharlal Nehru Technological University in India.
His research interests include electromagnetic properties of nano-structured complex media, optical and quantum scattering and artificial materials. Mundru has received numerous awards for his areas of expertise and has given several conference presentations throughout the United States.

Research Interests
Electromagnetic properties of nano-structured complex media including: metal composites, rough surfaces, fractal aggregates and ordered media
Optical and quantum scattering, nanophotonics and quantum optics, nonlinear optics and spectroscopy, quantum dots, nanoscopic lasers and optical elements
Artificial materials: metamaterials and negative index media, electric and magnetic plasmons, electromagnetic cloaking
Publications and Presentations
"Repulsive Casimir force in magnetodielectric plate configuations," Physical Review B, 2014.
"Quasi-effective medium theory for multilayered magneto-dielectric structures," Journal of Optics, cover story, 2013.
"Material-and geometry-independent multishell cloaking device," Physical Review B, 2012.

"Generic Cloaking Device," SPIE Opitics+Photonics Conference, San Diego, Calif., August 2012.

"Multishell Generic Cloaking Device" and "Casmir force reversal using metamaterials,"

Mardi Gras Computational Materials and Biosystems Conference, Louisiana State University, February 2012.

"Analytical and numerical analysis of a generic cloaking device," American Physical Society, Dallas, Texas, March 2011.
"Mathematical theory and design of a generic cloaking device," Louisiana Academy of Sciences 85th Annual Meeting, Monroe, La., February 2011.
Honors and Awards
"Quasi-effective medium theory for multilayered magneto-dielectric structures," cover story selected by Journal of Optics for its exclusive "Highlights of 2014" research collection
"Material-and geometry-independent multishell cloaking device," paper selected by the editors of Physical Review B to be an editors' suggestion
SPIE Optics+Photonics graduate student travel grant, 2012
Louisiana Optical Network Initiative graduate fellowship, 2011
South Eastern American Physical Society Meetings travel grant, 2010
Professional Memberships
SPIE - the international society for optics and photonics

American Physical Society

Institute of Electrical and Electronics Engineers

Optical Society of America
Point Park Features