The deadline for Fall 2024 applications is Dec. 1, 2023.
Apply online
Questions related to the program's accredited status should be directed to the Commission on Accreditation:
Office of Program Consultation and Accreditation 
American Psychological Association 
750 1st Street, NE
Washington, DC 20002 
Phone: (202) 336-5979 / E-mail: apaaccred@apa.org 
Web: www.apa.org/ed/accreditation
Affordable Cost, Key Features of the Program
Our Psy.D. degree in clinical psychology is one of the most affordable doctoral programs in the Pittsburgh region.
The fall 2023 tuition rate for the Psy.D. program is $1,133 per credit. Tuition for students is locked in based on when they start the program while fees are subject to change each year.
Learn more about 2023-24 tuition and fees at Point Park University. (Please note: With its already affordable cost, the Psy.D. program is not eligible for tuition discount programs.)
Other key benefits of the Psy.D. program:
Take classes in the heart of Downtown Pittsburgh
Practice hands-on psychotherapy work in the community
Learn from faculty with experience in both clinical psychology practice and scholarly research
Psy.D. Curriculum
Our 90-credit Psy.D. program is a full-time program comprised of weekday courses. The program is designed to be completed in five years, including the dissertation and one-year, full-time clinical internship. For more information about the revised curriculum for current applicants, view this Psy.D. prospective students document.
The Psy.D. curriculum is comprised of a variety of theoretical, research, and clinical courses, including six clinical practicums and one community practicum.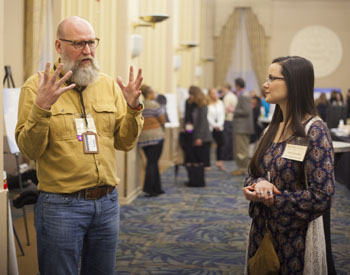 Other courses include:
Psychopathology in the Context of Society and Culture
Mental Health and Well-Being: Individual and Collective
Psychology of Human Diversity
Qualitative Research

Groups, Couples and Family Therapy
Take a look at the program manual for detailed answers relevant to completing the Psy.D. degree at Point Park.
Completion of this doctoral degree requires student participation in a predoctoral internship.
Meet Our Faculty and Staff
Full-time faculty in the Psy.D. program include:
Core
Britney Brinkman, Ph.D., expertise in the 

psychology of gender and social justice with particular interest in the lives of adolescent girls and the importance of designing, implementing and evaluating prevention and early intervention programs

Bethany Morris, Ph.D., expertise in critical psychology, psychoanalysis, gender and sexuality, popular culture, subjectivity and personality theory and discourse analysis
Jeremy Northup, Psy.D., expertise in clinical psychology, community psychology, interpersonal psychoanalysis, psychotic spectrum and personality disorders, philosophical hermeneutics and child psychology.
Brent Robbins, Ph.D., expertise in clinical psychology, community psychology, qualitative research, quantitative research, mixed methods, humanistic psychology, existential psychology, critical theory, phenomenology, virtue theory, personalist ethics, neurophenomenology and hermeneutics
Associated
Robert McInerney, Ph.D., expertise in community psychology, clinical psychology, qualitative research, phenomenology, existentialism, post-structuralism, neurophenomenology and hermeneutics
Sarah Schulz, Ph.D., expertise in clinical social work, behavioral health, qualitative and mixed methods research, critical and queer theory, LGBT/Q health and issues of diversity and multi-culturalism
Staff
Amanda Matthews, administrative assistant for the Psy.D. program
Career Opportunities 
A Psy.D. in clinical psychology, like other doctoral programs in clinical psychology focused on clinical practice, prepares students for a variety of career opportunities including positions in independent practice, community clinics, medical and managed care facilities, and academic and research settings.  
However, the community focus of the Psy.D. program also introduces students to concepts and provides training experiences that prepare students for career opportunities more specifically focused on community intervention, including:
Administering/directing community programs in human services, mental health, prevention, community education, health promotion, and community development
Clinical work in community programs with a community/preventive perspective
Organizational training and development, with nonprofit groups or businesses
University teaching and/or research on social/community issues
Government or philanthropic foundation research or administration on social/community issues
Administering/directing community agencies or organizations
Policy advocacy for legal/social change efforts
Professional Affiliations
Point Park's psychology department is affiliated with the American Psychological Association's Divisions 32 and 27. Click on the links below to learn more.
Apply Now, Learn More
Applications are being accepted online.
For additional information, contact Lynn Ribar, director, Office of Graduate and Online Admissions, at lribar@pointpark.edu or 412-392-3908.