Pennsylvania Association of Broadcasters Scholarship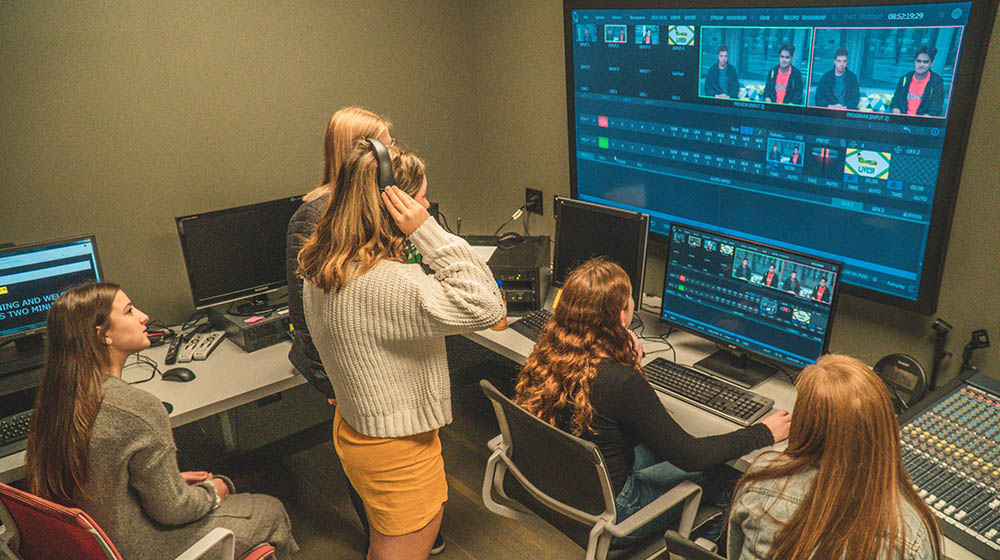 The Pennsylvania Association of Broadcasters has committed $41,000 toward scholarships and on-campus events at Point Park University. The scholarships prioritize first-year students with demonstrated financial need in the Rowland School of Business and the School of Communication who have an interest in radio or TV broadcast media.
Sixteen students will receive $2,000 each – eight for the Fall 2021 semester and eight more for Fall 2022.
Applications for the Fall 2021 semester submitted by July 15 will be given priority. The application deadline is July 30 at 5 p.m.
Applications for the Fall 2022 semester must be received by May 1.
PAB Scholarship Criteria
Preference is given to incoming first-year students, but open to deserving returning students.
GPA of 3.0 preferred (or lower with proven broadcast media experience and/or substantial school/community involvement).
Must be a Pennsylvania resident and able to demonstrate financial need. 
Future of Broadcasting Day and Broadcast Media Summer Camp
In addition to the scholarships, the PAB will take part in a Future of Broadcasting Day during the Fall 2021 semester, which will include a panel event for high school and college students, guest speakers in classrooms and a PAB scholarship recognition event.
Plus, $9,000 will go toward a Broadcast Media summer camp for high school students in 2022.
About PAB

The PAB represents around 368 radio and 38 TV stations in Pennsylvania – all broadcast media is free, over the air and licensed by the Federal Communications Commission.
Owners and operators include ABC, Audacy, CBS, Fox, Forever Media, iHeart Media, NBC and PBS, as well as individually owned stations.
In each broadcast station, the people in front of the camera and microphones, as well as those behind the scenes, work with a commitment to serve their community.