Visit Campus
The city is yours, come visit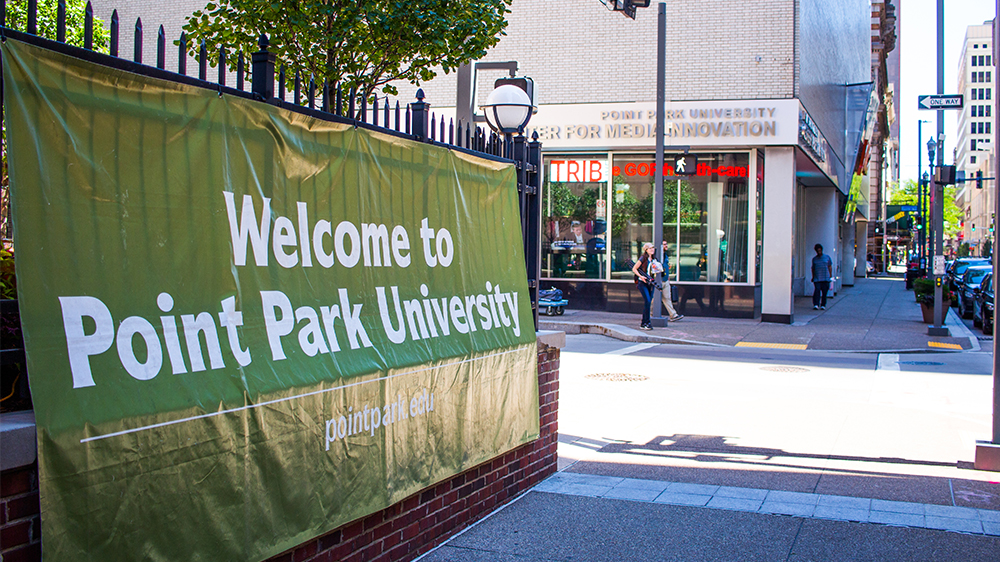 Pittsburgh is your campus at Point Park University. You'll have the unique opportunity to study, gain experience and learn - in a real-world setting. At Point Park, Pittsburgh's only downtown university, you'll be engaged in a more active, more real, more professional education.
We invite you to see for yourself. We have several ways to visit and tour campus:
Point Park University Launches Scholarship Program for High School Students Who Visit Downtown Campus
The Point Park University Visit Scholarship — valued at $4,000 — will be awarded to eligible students who complete their visit and subsequently enroll as full-time undergraduate students. The scholarship will be disbursed evenly over the course of four years, providing valuable financial support throughout their academic journey. Full Details.
Meet with your admissions counselor
Tour the campus
Meet with a representative of your academic department
Tour the campus
Find out about student activities
Learn about financial aid and scholarship opportunities
Learn the basics of applying for admission
Finalize your admissions process
Talk to current students
Meet with University faculty and staff
Parents attend a parent panel