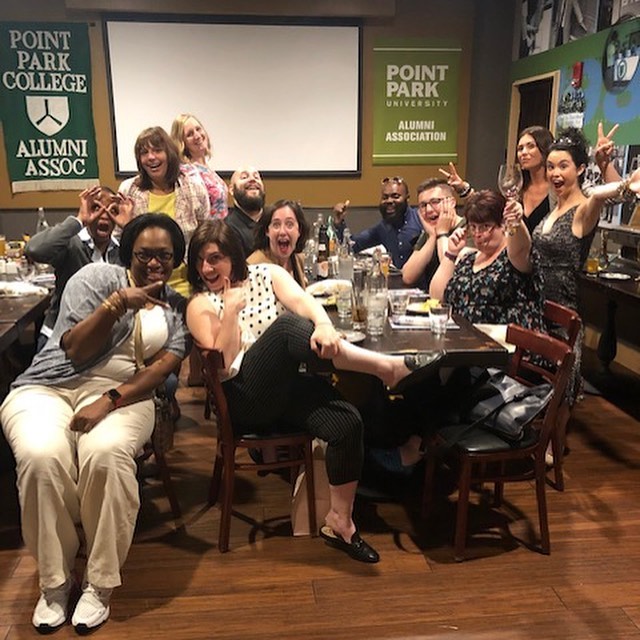 The Point Park Alumni Board is guided by the following mission: 
To promote the interest and welfare of the University;
To foster effective communication between the University and alumni;
To provide a means of closer fellowship among alumni; and,
To foster an atmosphere that promotes alumni engagement with the University, through events, programs, volunteer opportunities, speaking opportunities, and participation in philanthropic activities.
The Point Park University Alumni Board is made up of a dedicated group of volunteers who act as ambassadors and work to engage all alumni in the mission and life of the institution.
What the Board has been up to:
Awarded the Distinguished StudentAwards to our chosen undergraduate student, graduate student, and Doctoral student. Check out the Distinguished Student Award information here.
Selected recipients for the John V Hopkins Scholarship and Alumni Association Scholarship. 
Board member, Cathy Calhoun, hosted a virtual Zumba Class open to all alumni in April 2020

In early March 2020, we volunteered with Point Park University Department of Community Engagement 

at the Community Human Services Food Pantry in Oakland.