Co-op Information for Employers
#PointParkWorksForYou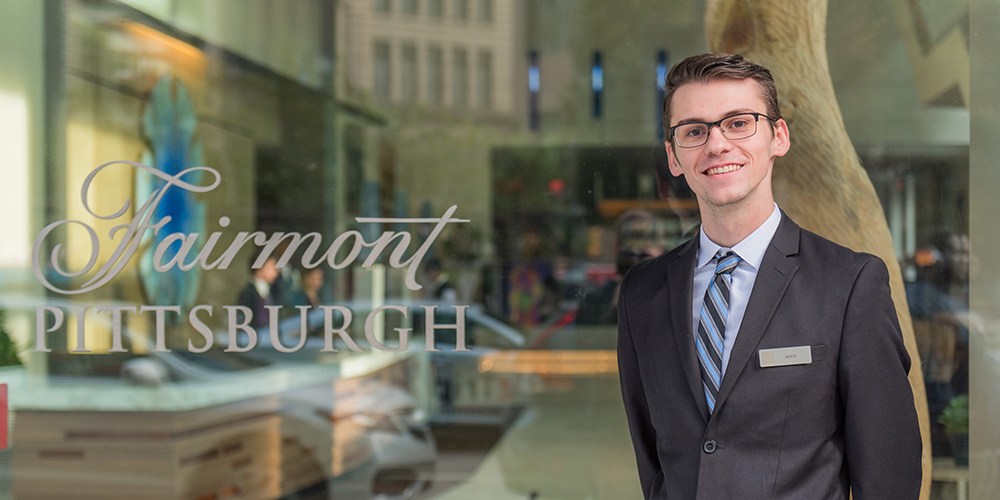 Gain Access to our Co-op Students
We have developed strong relationships with local companies since our University's founding in 1960, educating students in career-focused programs taught by faculty who work in the fields they teach. Companies have found success working with our Professional Career-Readiness Center to recruit skilled interns and employees.
Strengthening this important connection between educating students and preparing the future workforce, we established a cooperative education, or co-op, program. As a result, our students have completed co-op experiences with a variety of companies we have established relationships with throughout Pittsburgh and beyond.
Connect to our Co-op Program
Learn what it means to be connected to our co-op students and discover the benefits it can provide for your company.
Interview pre-screened candidates; employ a third- or fourth-year student in a full-time, entry-level position for one or two academic semesters. The student may also receive academic credit.
Expose the student to all areas of the business, with engagement in daily operations to help deliver results for your company.
Evaluate the student according to the company's probationary employment policies.
Benefits to Your Company
A temporary employee already vetted as competent and dependable, working daily to accomplish company goals
A cooperative student-training plan designed with your input
Opportunity to groom a young adult already knowledgeable about your company for a full-time position upon graduation
Guidance from Point Park's team as needed throughout student employment
Sign Up to Be a Partner Company
If you are interested in becoming a partner company, complete this online form.
For questions or more information, contact us at 412-392-3950 or careerdev@pointpark.edu.