more news
Clinical-Community Psychology Alumna to Expand Her Nonprofit to Help the Homeless
Alumni Profile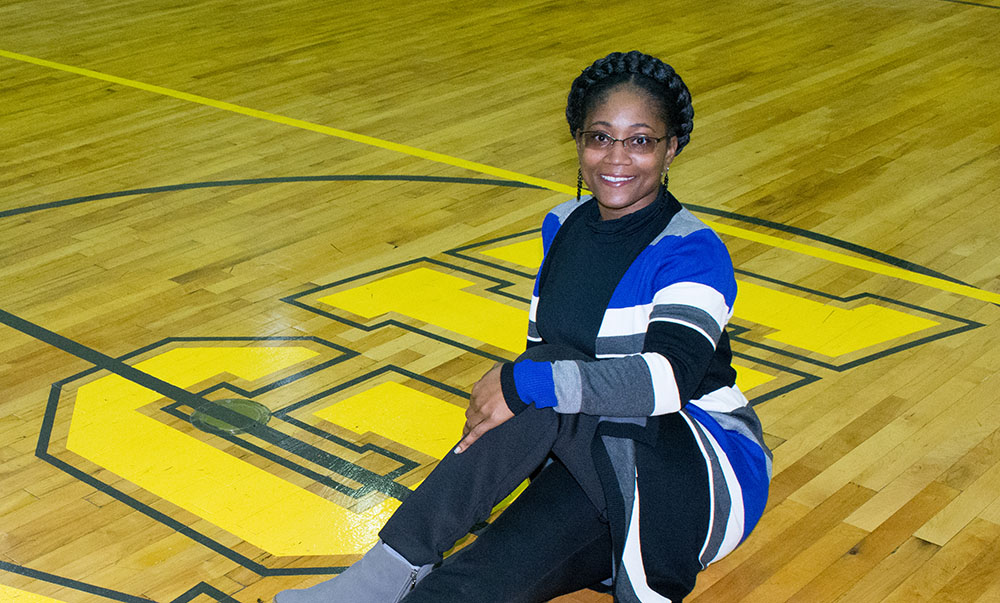 Meet Kristee Cammack
Job Title & Employer

President and Owner, A Giving Heart

Majors

Public Relations & Advertising, Clinical-community Psychology-M.A.

Graduation

2005, 2015

Hometown

Pittsburgh, Pa

High School

Westinghouse Academy High School

Now Living In

Penn Hills, Pa.

Hobbies & Interests

Working with children, arts, crafts, music, fishing, canoeing and helping others
"Kristee has a pulse and an ear for people which is critical in community-based work. She also exudes compassion for the cause which gives her the drive to always reach and obtain goals for the organization that many would never believe could be obtainable."
Kimberly Young, Board Chair, A Giving Heart
"In my nonprofit organization, I often find myself seeing more potential in the children than they see in themselves. The knowledge and experiences I have gained in my undergraduate and graduate studies at Point Park University has inspired me to push these children to their full potential because I know they can do more and be more."
Kristee Cammack
Read WESA's story featuring Kristee.
Tell us about the inspiration behind your organization, A Giving Heart.
A Giving Heart was inspired by a social work class I took. The professor gave the students a challenge to visit a place we wanted to change and I decided to visit a homeless shelter. During my visit, I learned that husbands and wives could not stay together and if there were children, they had to stay with another family member. 
I grew up in a close-knit family and could not believe that families were being separated. I wanted to change the well-being of these families and decided to incorporate other aspects of programming to take a holistic approach.
A Giving Heart is a two-fold program, a homeless shelter for families (which will be coming in the near future) and a community center. We have been operating a community center and are in the fourth year of our after-school program. We hold monthly activities such as family fun night, a bi-weekly soup kitchen, a free summer basketball camp and we provide meals through our summer feeding program. 
Why did you decide to pursue an M.A. in clinical-community psychology from Point Park?
I pursued an M.A. in clinical-community psychology because I wanted to get a better understanding of how to work with children and adults to improve their mental health and well-being. 

For eight years, I chose not to go back to school because of the cost. However, one day a brochure from Point Park came in the mail stating they they were offering a new graduate program in line with human services, mental health, education and community development. I felt like everything the program was offering would help me service my clients to the best of my ability.

Every day, I strive to give my clients all that I have in order for them to see the possibilities of their future.  
In what ways has the M.A. program helped you with the work you do?
After graduating with my M.A. degree, I worked as a TSS, MT and BSC for a mental health provider. Gaining experiences from these positions, along with my internship when I was in the M.A. program, has allowed me to work effectively with the children enrolled in my after-school program who have behavioral problems. I'm also able to provide parents with techniques to address problems and build collaborations with the schools where their children attend. 
What are your favorite Point Park memories?
My favorite Point Park memories are working in the newspaper office on the opinion stories and laughing with Ashley Johnson as we talked about the Steelers.

During my graduate school years, I enjoyed the cohesiveness of my cohort. Everyone helped and encouraged each other to reach their full potential. I have not experienced a group more happy to see you succeed and more willing to share their life experiences than the one I had at Point Park. I would not trade any of my Point Park experiences or the professors I had for anything. 
Final thoughts? 
In my nonprofit organization, I often find myself seeing more potential in the children than they see in themselves. The knowledge and experiences I have gained in my undergraduate and graduate studies at Point Park University has inspired me to push these children to their full potential because I know they can do more and be more. I have learned to not settle for the surface answers and shoulder shrugs, but to really strive to reach people. I am honored to be a graduate of Point Park and I encourage all students to reach for the sky. 

Photo by Brandy Richey, junior multimedia major
Connect with Kristee Cammack