more news
Activist and Author Barbara Ehrenreich Headlines Global Cultural Studies Speakers' Series
Tuesday, November 6, 2012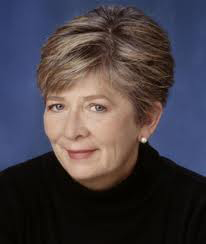 Social activist and best-selling author of Nickel and Dimed: On (Not) Getting By in America (2001), Barbara Ehrenreich will be the featured speaker at this year's global cultural studies public speakers' series event at Point Park University.
"An Evening With...Barbara Ehrenreich" will be held on Wed., Nov. 14 at 6 p.m. at the GRW Theatre in the University Center. A reception will immediately follow the program.
Ehrenreich is the author of 21 books, including Nickel and Dimed: On (Not) Getting By in America and another best-seller, Bright-Sided: How Positive Thinking Is Undermining America (2010). She is a frequent contributor to the New York Times, Harpers, The Progressive and Time magazine. As a journalist, book author and activist, Ehrenreich is an active advocate for health care, peace, women's rights, and economic justice.
The global cultural studies program, part of the Department of Humanities and Human Sciences at Point Park University, began the public speakers' series evenings in 2008 and since that time, has hosted several acclaimed speakers including Ralph Nader and Vandana Shiva, Ph.D. According to Channa Newman, Ph.D, director of global cultural studies at Point Park University, the aim of the program is "to provide students with an understanding of the complexities of the world in which we live and the knowledge, critical thinking and communication skills needed to make agile, confident, and informed decisions."
The event is free and open to the public.
More About: global cultural studies, student workshop, Department of Humanities and Human Sciences