more news
Alumna Says Global Cultural Studies Degree Equipped Her for Life
Monday, April 2, 2012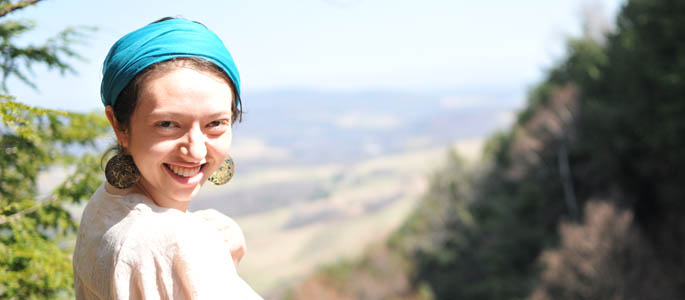 Photo by Glen Richards
Meet Julia Franzen
Job Title: Logistics Coordinator
Employer: Back to the Roots
Hometown: Downers Grove, IL.
Degree: Bachelor of Arts in Global Cultural Studies
Graduation: May 2011
College Activities: The Body Christian Fellowship group, International Justice Mission group
Julia Franzen originally came to Point Park to study dance but after her freshman year, she decided the global cultural studies major was a better fit for her. "The GCS major is perfect for people who want to explore a lot of different areas. It definitely led me to where I am today," said Franzen.
Today Franzen is a logistics coordinator for Back to the Roots, a non-profit organization that works to advocate for, prevent, and rescue human trafficking and/or slavery victims around the world. "There are more than 27 million people in slavery today, which is more than at any other time in history. Human trafficking has become the modern day face of slavery," explained Franzen.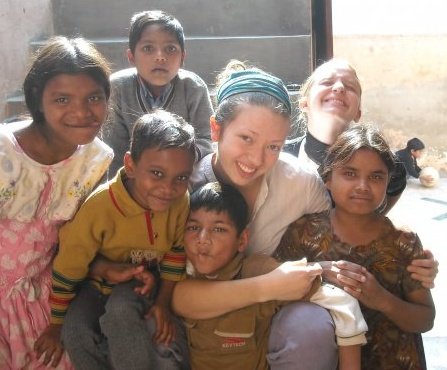 Franzen is pictured with children in India.
Back to The Roots helps fund a children's rescue home in India. This home has taken in more than 40 neglected and abandoned children who, according to Franzen, would most likely have been forced into slavery and prostitution.
Franzen was introduced to the children's rescue home when she traveled there in 2009 with a Christian missions organization that aids poverty-stricken communities around the world. She spent her entire fall semester in India mentoring children and connecting with impoverished members of surrounding communities.
"I fell in love with India and have dreams of going back," remarked Franzen.
Franzen was first inspired to travel to India while taking a course called "Regional Studies: India" taught by Robert Fessler, Ph.D., acting dean of the School of Arts and Sciences and professor of psychology.
"The class really sparked my interest in India and I said to myself, 'I have to go there,'" remarked Franzen. "I was so blessed at Point Park to have such stellar professors. They taught me to see the world through many different lenses and fostered in me a hunger for knowledge and truth," she added.
When asked why she recommends a degree in global cultural studies, Franzen said: "GCS opens a lot of doors. My educational background has given me a bigger vision for life than I could have ever imagined. If you have a hunger in you that says, 'there must be something more to life than this,' listen to it. Don't forsake your dreams just because they seem impractical. The global cultural studies degree has equipped me not just for my job, but for life."
More About: success story, alumni, Department of Humanities and Human Sciences, study abroad, global cultural studies