more news
Civil Engineering Technology Student Amanda Wiest Interns with PennDOT
Student Profile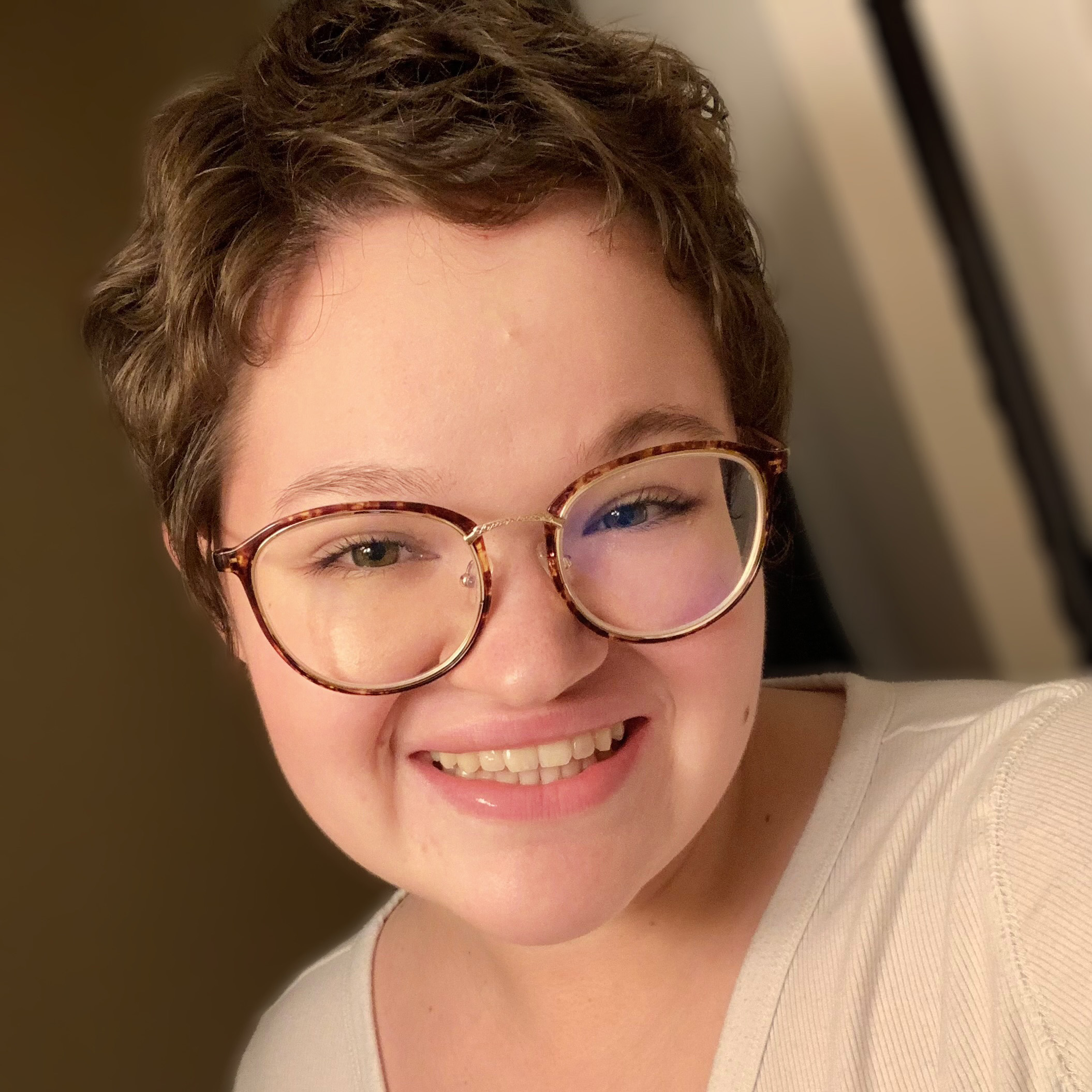 Meet Amanda Wiest '23
Job Title & Employer

Engineering, Scientific & Technical Intern, PennDOT's Engineering District 9

Major

Civil Engineering Technology

Minor

Mathematics

College Activities

President of American Society of Civil Engineers (ASCE) - Point Park Chapter

Hometown

New Enterprise, Pa.; Northern Bedford County High School

Now Living In

New Enterprise, Pa.

Dream Job

My dream job is to design suspension bridges like the Three Sisters Bridges in Pittsburgh.

Hobbies & Interests

Reading mysteries, thrillers and poetry books, playing with my dog, Ace, taking care of my plants and spending time with my family and friends.
"While the project Amanda is working on does not have structures, we do have ADA ramps, sidewalks and pipes, and her knowledge on the theory of concrete and fluid mechanics along with other topics has helped her to understand the actual construction, testing of materials, checking grades and the environmental aspects of the project."
Jerri Toomey, Transportation Construction Inspector Supervisor
"This internship has helped me grow my confidence for obtaining a job in my field of study after graduation. I have also gained valuable hands-on experience that will help me later when I am the one designing structures for projects."
Amanda Wiest '23
How did you land your internship, and what are your duties?
After attending an American Society of Civil Engineers (ASCE) meeting about construction management, I started researching internships that were close to my hometown, and I found PennDOT's Engineering, Scientific, and Technical Internship program. I applied and received a call for an interview a couple weeks later. The process moved very quickly and on May 2, I started orientation.
My duties are to participate in inspection, materials testing and the completion of documentation associated with construction projects. So far, the construction project that I am assigned to for the summer has installed new inlets and pipes, as well as new ADA-approved ramps. Later this summer, the roadway will receive some base repairs and milled and paved with asphalt.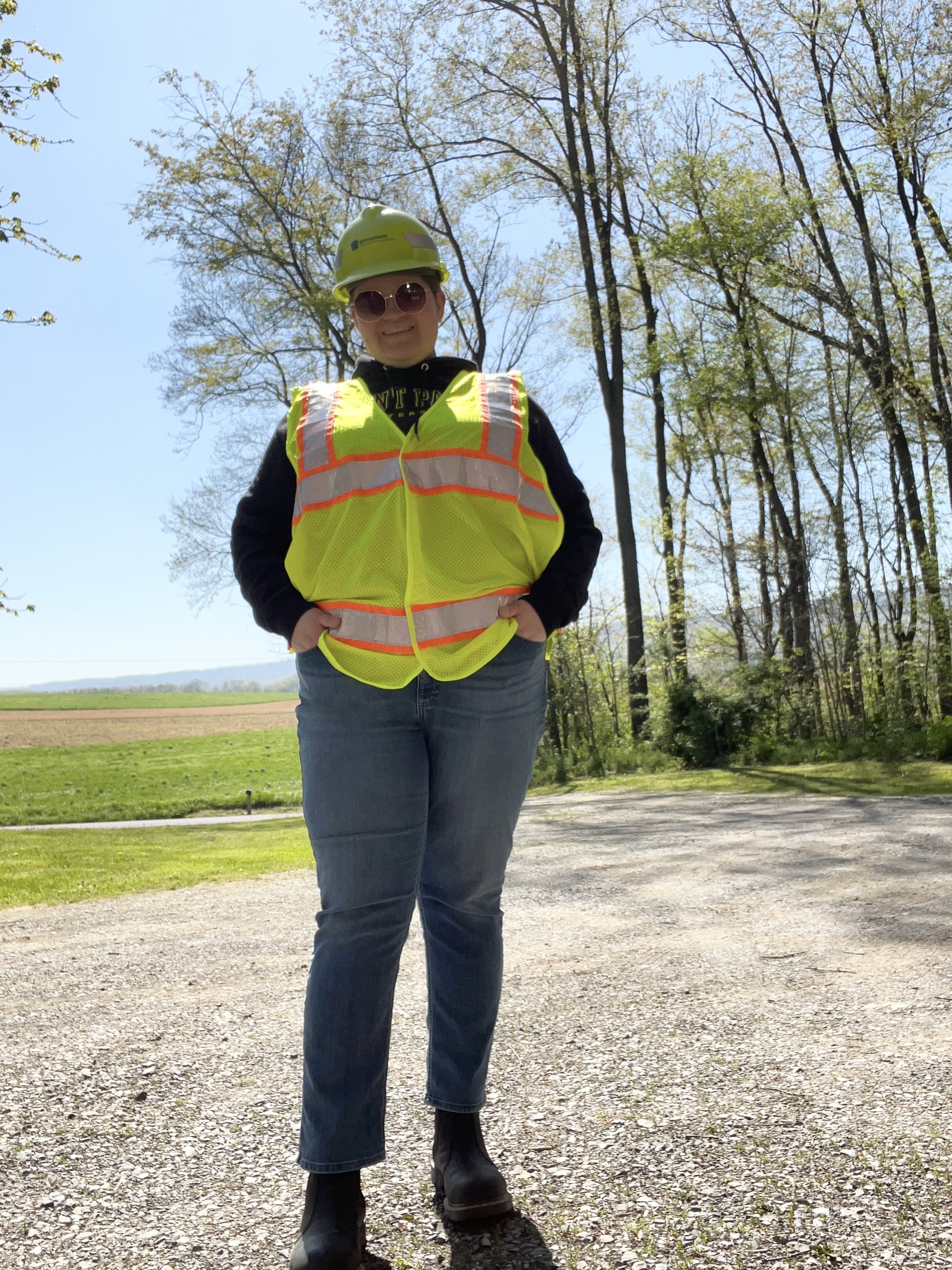 Amanda Wiest '23 
What have you gained from this experience?
This internship has helped me grow my confidence for obtaining a job in my field of study after graduation. I have also gained valuable hands-on experience that will help me later when I am the one designing structures for projects.
Up until this point, I have learned everything in theory. This internship showed me that just because it works on paper does not mean it will work out in the field. 
As a future designer, I will need to keep in mind the importance of communicating with the inspectors and contractors on a construction project. They are more frequently out in the field than the designers, so they will have a better understanding of what will work and what will not work for a specific project.
What is something you learned during your internship that surprised you?
I was surprised to see how much actually goes on within a project and the reasoning behind why construction projects are sometimes longer than expected. A few times during this project, the batch plant for concrete was down so the concrete could not come the day that they had planned on pouring. Another time when they were excavating to put in new inlets and pipe, a waterline was discovered to have been leaking for probably years, so the borough was contacted to replace that section of pipe.
How else has your involvement with the Point Park chapter of ASCE positively impacted you?
ASCE has helped me overcome my nervousness about meeting and talking to different people, whether it be classmates or presenters. It has also showed me that when I become involved in an industry-focused club or with internships, I will have more opportunities open up for me in the future.
Describe Point Park's civil engineering faculty and coursework.
The civil engineering coursework is challenging. Every time I walk into class, I know that I will need to work harder than I did the previous week. When I struggle with coursework, I know that the faculty are right there to help push me in the right direction and give me words of encouragement, like Robert Garson, Ph.D., P.E., has. 
Most of the civil engineering coursework focuses on word problems. Professors challenge students with word problems throughout their lectures, with step-by-step solutions for the student to work out during class. I find this approach helpful because it keeps us engaged and provides us with opportunities to ask questions about certain steps that we may not understand. 
Fluid Mechanics laboratory, Structural Design I (Concrete), Structural Design II (Steel) and Highway and Bridge Design are some of my favorite courses I've taken. These courses were really engaging and piqued my interest, especially the design courses, so I was driven to participate more than I had in previous courses.
Why would you recommend Point Park to a prospective student?
Point Park holds many events on campus where you can meet new people who can help you in your personal and professional life. The University is also perfectly located near Market Square where you can meet up with friends, grab a bite to eat or attend one of their awesome events, like the weekly farmers market.
Is there anything else you would like to add?
My advice to prospective and current students is to ask as many questions as you can and don't be afraid to make mistakes because that is how you learn the most. I also recommend having at least have one internship. That experience will set you apart as you enter the field.
Point Park's Civil Engineering Technology program has been discontinued, but we now offer a Bachelor of Science degree program in Civil Engineering. Learn more. 
Connect with Amanda Wiest '23
More About: internships, success story, civil engineering technology, School of Arts and Sciences, faculty, Downtown Pittsburgh, Pittsburgh