more news
Assistant Professor Dwight Hines to Discuss the Anthropology of Modernity on Feb. 7
Friday, January 27, 2012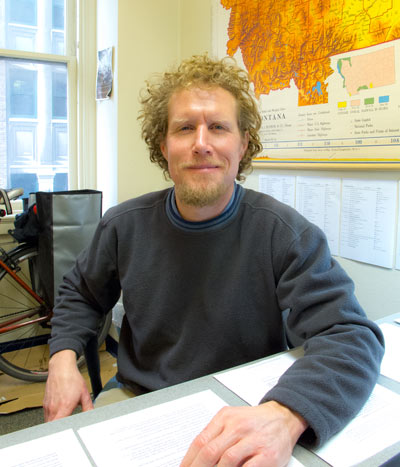 Global Cultural Studies Assistant Professor Dwight Hines, Ph.D., will give a lecture on "The Anthropology of Modernity: The Colonization of Culture and the Culture of Colonization" on Tues., Feb. 7 at 6 p.m. in the JVH Auditorium on the Point Park University campus. Attendance is free and open to students, faculty, staff and the general public.
"The European project inspired profound psychological and cultural, not to mention political, economic, and social repercussions globally that are still being played out today. Through my teaching, I hope to inspire people to better understand the impact of colonization on a global scale and highlight its ongoing ramifications," said Hines regarding his lecture topic.
During his lecture, Hines will draw upon a diverse group of thinkers - from Mahatma Gandhi and Frantz Fanon to George Orwell and Martin Luther King, Jr., - to discuss the implications of their actions for people contesting inequality world-wide.
Hines' presentation is part of the Point Park Global Cultural Studies Lecture Series, which features faculty members from the Department of Humanities and Human Sciences giving dynamic lecturing on a wide range of topics.

For more information, contact Kris Julian in the Department of Humanities and Human Sciences at 412-392-3480 or kjulian@pointpark.edu.